NHS is spending millions on homeopathy, this map shows where
The money spent on homeopathy could fund 239 fully qualified nurses a year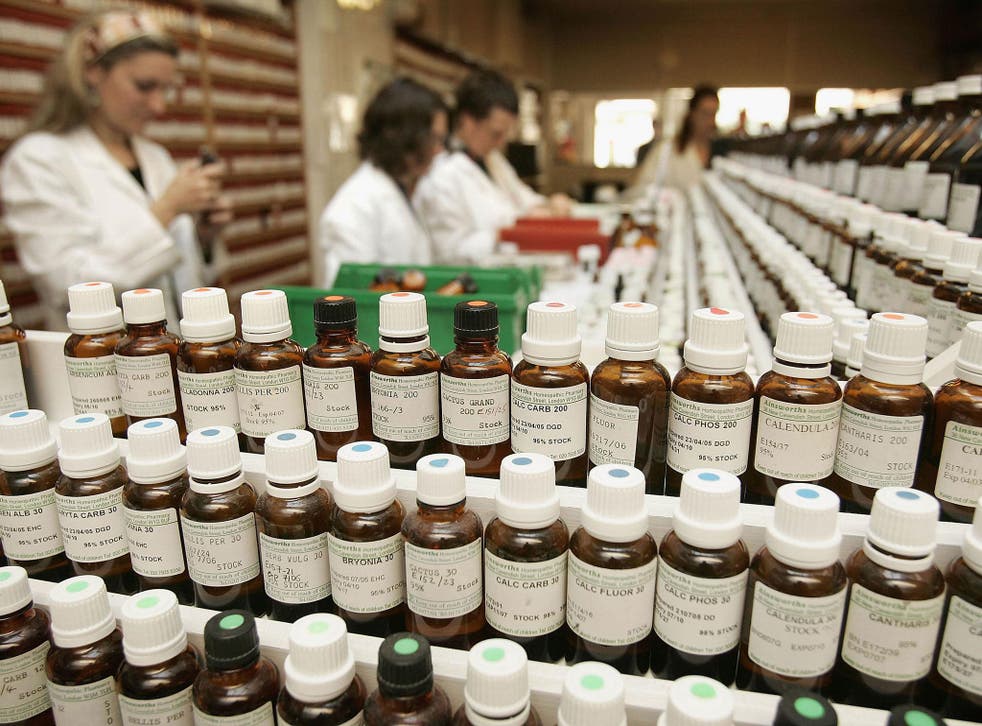 The NHS could be spending around £5m per year on homeopathic remedies, according to a charity.
Although the overwhelming majority of clinical commissioning groups (CCGs) in the UK do not fund homeopathy, 31 out of 211 do, according to a report by the Good Thinking Charity, which campaigns against NHS funding for homeopathy.
They estimated the NHS spent £5,187,025 on homeopathy in the financial year 2013/14, enough to fund 239 fully qualified nurses.
The charity says it may be a surprise to many that the NHS does not have a clear figure of how much money is spent on homeopathy.
To collect data for their report, they submitted Freedom of Information requests to 211 health bodies in the UK.
Homeopathy involves the practice of massively diluting active ingredients with large quantities of water, and has been extensively studied and conclusively debunked.
A 2010 report by the Science and Technology Committee of the House of Commons found that homeopathic remedies are "scientifically implausible" and perform no better than placebos.
The NHS in England spent around £3m on homeopathy
In the last fiscal year, 14 NHS England CCGs reported that they fund homeopathy.
A further 17 commission alternative medicine through the Royal London Hospital for Integrated Medicine in London. They did not disclose the level of funding given.
The charity estimates that the London spend could be as high as £3m a year, based on NHS Merton's annual spend of £178,000.
The NHS in Scotland spent £1.8m on homeopathy
Of the 14 health boards in Scotland, five fund homeopathy.
They spent £1.8m in the last financial year.
The NHS in Wales spent £317 on homeopathy
Two health bodies in Wales confirmed some spending on homeopathy.
They spent a combined £317, just over a fifth of the £1,196 they spent in the financial year 2009/10.
The NHS in London spent the most on homeopathy
"The evidence on homeopathy is conclusive by this point: it simply does not work," said Michael Marshall, project director of the Good Thinking Society.
"The Government, the British Medical Association, every credible expert on the subject and even the NHS' own website agree that homeopathic remedies perform no better than placebo.
"Given this lack of efficacy, the use of public resources to give sugar pills to the sick is unjustifiable.
"While the NHS might only prescribe homeopathy for a limited number of relatively minor ailments, it lends this disproven treatment undue credibility and legitimacy."
It comes after the NHS was criticised after it advertised for a "reiki/spiritual healer" to work within the breast cancer unit of a hospital in Essex.
Join our new commenting forum
Join thought-provoking conversations, follow other Independent readers and see their replies