The Queen 'plotted to hit Idi Amin with a sword' if he visited Britain
Revelations from Lord Mountbatten's diary show royal concerns over Ugandan dictator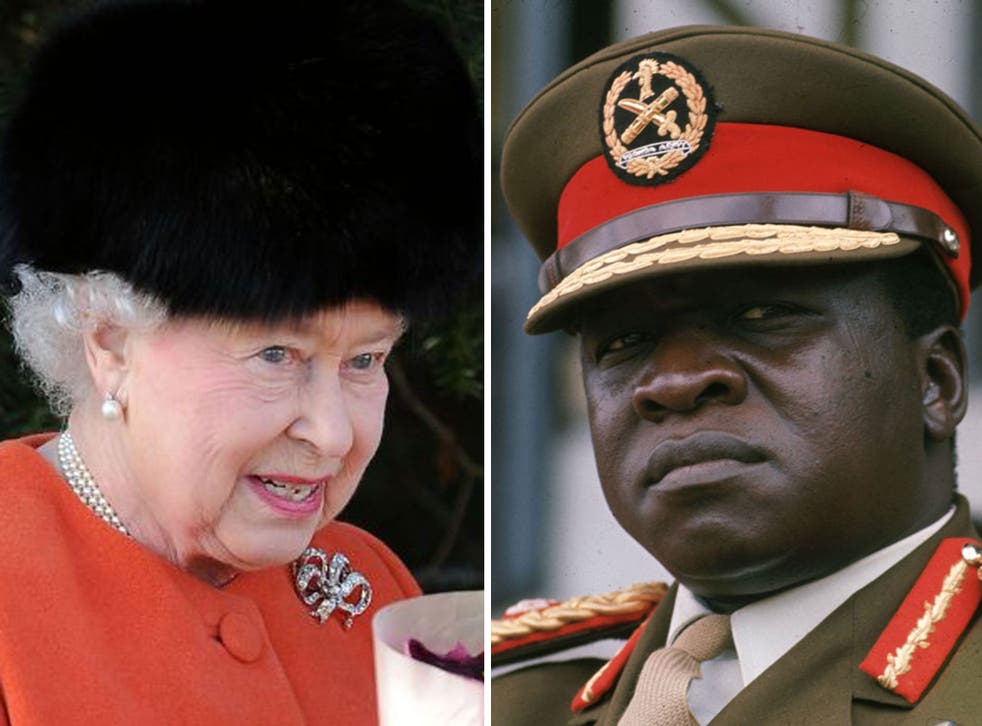 The Queen once plotted to hit the Ugandan dictator Idi Amin over the head with a ceremonial sword, according to a new set of archives.
Lord Mountbatten's diary from 1977 reveals how the monarch was concerned Amin might "gatecrash" her Silver Jubilee.
Throughout the 1970s the Queen was warned of how damaging it would be if she was seen with a "Commonwealth head of government known to be a murderer", and "elaborate contingency plans" were drawn up by the security services in case the dictator ever tried to attend with other leaders.
According to extracts of the memoir published in Monarchy and the End of Empire, Lord Mountbatten said he asked the Queen why she looked "rather cross and worried" during the Jubilee service at St Paul's Cathedral.
"She laughed and said, 'I was just thinking how awful it would be if Amin were to gatecrash the party and arrive after all'.
"I asked her what she had proposed to do and she said she had decided she would use the City's Pearl Sword which the Lord Mayor had placed in front of her to hit him hard over the head with."
Professor Philip Murphy, who wrote the book after accessing the archives in his role as director of the Institute of Commonwealth Studies, admitted Lord Mountbatten's choice of words could be taken with "a pinch of salt", but said they paint a picture of the threat posed by the infamous dictator at the time.
Prof Murphy said the anecdote is one of many showing the role the Queen played in maintaining peace within the Commonwealth.
He told the Telegraph the monarch became "increasingly important" in holding countries together, and had helped smooth diplomacy simply "by virtue of being there".
Monarchy and the End of Empire is published by the Oxford University Press.
Register for free to continue reading
Registration is a free and easy way to support our truly independent journalism
By registering, you will also enjoy limited access to Premium articles, exclusive newsletters, commenting, and virtual events with our leading journalists
Already have an account? sign in
Register for free to continue reading
Registration is a free and easy way to support our truly independent journalism
By registering, you will also enjoy limited access to Premium articles, exclusive newsletters, commenting, and virtual events with our leading journalists
Already have an account? sign in
Join our new commenting forum
Join thought-provoking conversations, follow other Independent readers and see their replies