The real Profumo scandal: Book claims Russian spy 'photographed top secret documents'
Exclusive: Yevgeny Ivanov apparently took photos of spy plane specifications
David Keys
Friday 14 August 2015 21:17 Comments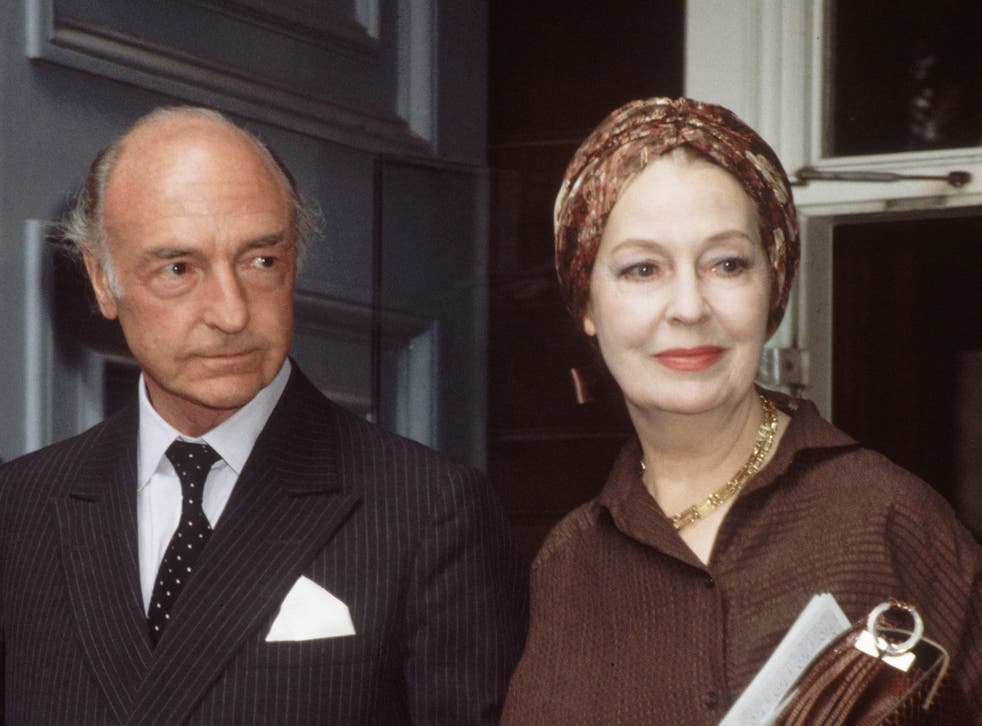 The Profumo Affair – one of Cold War Britain's most famous political scandals – was a much greater threat to the UK's security interests than previously understood, The Independent can reveal.
A new book by a Cambridge historian claims that the Russian spy at the centre of the scandal was able to photograph top secret documents left out by John Profumo, after being let in to the Minister of War's study by his wife.
Yevgeny Ivanov, a Soviet Embassy official, apparently succeeded in photographing highly classified US-produced specifications for the X-15 – a top secret experimental high-altitude spy plane.
It seems he was also able to photograph secret documents relating to US tactical nuclear weapons – and crucial allied contingency plans for the Cold War defence of Berlin.
The claims are made by Professor Jonathan Haslam in his book Near and Distant Neighbours: A New History of Soviet Intelligence, due to be published next month by Oxford University Press.
It has long been known that Profumo had developed a friendship with Ivanov. Both men were said to have been sexually involved with the same woman – the showgirl Christine Keeler – with the public revelation of the affair leading to Profumo's resignation from Government in 1963.
Since the scandal erupted, it has never been clear whether Ivanov attempted to use Ms Keeler to entrap or obtain information from Profumo.
But the new research from Cambridge scholar Professor Haslam indicates the naval attaché did not necessarily need Ms Keeler's pillow talk – because he was able to steal information direct from Profumo. The apparent security violations at Profumo's home seem to have occurred because of a lack of office organisation and security procedures on Profumo's part.
The revelations strongly suggest that he left top secret documents easily accessible on or in his desk at his home, while he was out of his study – and that he failed to properly secure the room or instruct members of his family not to allow people to enter it.
As a result, when Ivanov visited the junior defence minister's home, Profumo's wife, the actress Valerie Hobson, apparently invited him to wait, unaccompanied, in her husband's study. It seems all Ivanov had to do was to get out his tiny Minox spy camera and click away.
Even when the scandal of Profumo's relationship with Ms Keeler and his friendship with Ivanov broke, it appears that Britain's security services (and presumably Profumo himself) were completely unaware that the Soviet spy had, it seems, photographed crucial documents and that some of Britain and America's most important military secrets were now in the hands of the Russians.
The breaches took place at a crucial juncture in the Cold War, just after the Berlin Wall had been erected and shortly before the Cuban missile crisis. It was at a time when US Cold War troop deployments in Europe peaked at 277,000.
Disturbingly, Professor Haslam's research – revealed for the first time in the current issue of BBC History Magazine – also demonstrates that even the fact that Profumo's friend Ivanov was a Soviet spy was, either deliberately or through bureaucratic inertia or incompetence, kept from Prime Minister Harold Macmillan for several months.
When he was finally informed, the Prime Minister immediately realised that the scandal had the capacity to undermine America's trust in its top ally, Britain, at a crucial juncture of the Cold War.
"Our new understanding of what actually happened during the Profumo Affair shows that it was much more serious than has been thought up until now," Professor Haslam said.
His book also shows that, for a key period during his friendship with the Soviet Embassy official and Ms Keeler, Profumo had been assisting in the acquisition from the Americans of Britain's nuclear deterrent, Polaris.
But one of the most bizarre twists in the Profumo saga is the fact that the whole story of Ivanov's apparent spying escapade in Profumo's study almost came out publicly in the 1990s, when the Soviet spy's memoirs were published in London and later in Moscow.
However, unknown to historians, journalists, politicians and the public, the British version of Ivanov's memoirs, The Naked Spy, had had that crucial escapade and other passages removed by lawyers who were nervous that the book's UK publishers might end up being sued for libel by Profumo's widow, who was known to be extremely sensitive about the contents of Ivanov's memoirs.
It was therefore only by studying the Russian version of the memoirs for his upcoming book that Professor Haslam realised a key aspect of the extent to which the Profumo Affair had threatened British and American security at the height of the Cold War.
The original memoirs were transcriptions of tape recordings of Ivanov's personal account of what had happened.
Register for free to continue reading
Registration is a free and easy way to support our truly independent journalism
By registering, you will also enjoy limited access to Premium articles, exclusive newsletters, commenting, and virtual events with our leading journalists
Already have an account? sign in
Join our new commenting forum
Join thought-provoking conversations, follow other Independent readers and see their replies