A divorce every five minutes in 2012: Recession caused more marriages to end, official figures show
There were 118,140 divorces in 2012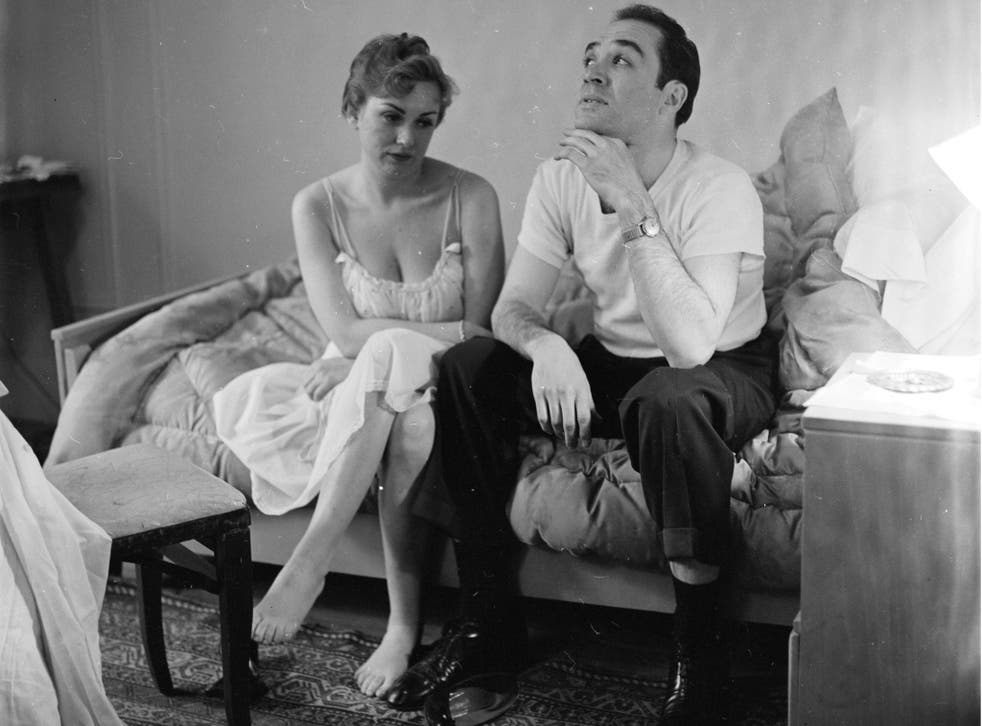 The number of couples divorcing went up in the aftermath of the recession, according to the latest official figures, which show 13 divorces happened every hour in 2012.
There were 118,140 divorces in 2012, up 0.5 per cent on 2011, the Office for National Statistics said. Almost half of these occurred in the first 10 years of marriage.
Older people are now more likely to divorce than before, while the numbers of marriages ending amongst those in their early twenties has gone down. The number of women aged 60 and over divorcing is up more than three per cent since 2011, to 6,026 women. Amongst men the increase is 2.8 per cent, to 9,703.
Meanwhile, the number of under-20s divorcing is at its lowest since 1963, with just two men and 25 women granted a divorce in 2012.
Analysis by statisticians at ONS said the recession and its aftermath might explain the overall rise in divorces. The statistics authority said: "One theory suggests that recession could contribute to a rise in partnership break-ups because of increased financial strain, changes in employment and related lifestyle changes... In addition some individuals may believe they will get a more favourable divorce settlement if their income is currently low."
Couples waiting for the economy to pick up may also have played a part, according to ONS, since the economy came out of its double dip recession in 2012. ONS said: "An alternative theory suggests that partnerships would be less likely to dissolve in an unfavourable economic climate because of an increase in family solidarity during difficult times and the need to postpone marital break-ups until the economy, and the value of their home improves."
The rise goes against a general trend of declining divorce numbers over the last decade, which has happened alongside a reduction in the numbers marrying in the first place. The number of divorces in 2012 is still almost a fifth lower than it was a decade earlier.
Ruth Sutherland, Chief Executive of Relate, said: "We are saddened by the news that the number of divorces has risen slightly in 2012, especially as they had been in decline for the past few years. However, it's important to remember that divorce figures only capture part of the picture of our relationship health. For example, we hear anecdotally that more couples are now living together because they can't afford to separate, and we know that the number of couples in cohabiting relationships has increased. Divorce rates don't tell us the full story for these couples.
"What matters to us is the quality of a relationship, rather than status. Ultimately, people's happiness and wellbeing is of paramount importance and strong couple relationships are proven to be an important part of that.
According to ONS projections, it is expected that 42 per cent of marriages will now end in divorce. One in seven divorces was registered as happening as a result of adultery and almost half of couples dissolving their marriage had at least one child under-16.
Compared with 2002, divorce rates in England and Wales are higher in 2012 for men aged 50 and above and for women aged 45 and above, while divorce rates for below those ages are lower.
The mean age for men ending their marriage is 44.7 years-old, up from 44.5 in 2011. For women it is 42.2, up from 42.1 years in 2011.
Divorce lawyer Marilyn Stowe said she was not surprised to see divorce numbers increase. "I believe the economic situation, with the UK falling in and out of recession, has played a key role: a greater number of businesses go into liquidation when a country emerges from recession, and in my experience this principle applies to marriages too. Couples will struggle through times of adversity as best they can, but eventually find that despite their best efforts, they simply can't go on any longer."
Women in their late twenties had the highest divorce rates of all female age groups, with 23.6 divorcing per thousand married women aged 25 to 29 in 2012. This continues a pattern seen over the last two decades.
The change in the age that people are most likely to end a union is in part because people are getting married later in life and a trend for people remarrying, according to ONS. Almost one in ten divorces were for people who already had a previous marriage.
Join our new commenting forum
Join thought-provoking conversations, follow other Independent readers and see their replies