The riots - one year on: Birmingham's fight to escape a summer of violence
When three young men were mown down during the riots last summer, there were fears of a racist backlash. It never came. Owen Jones visits the communities that united to rebuild a city
Owen Jones
Thursday 26 July 2012 08:04 Comments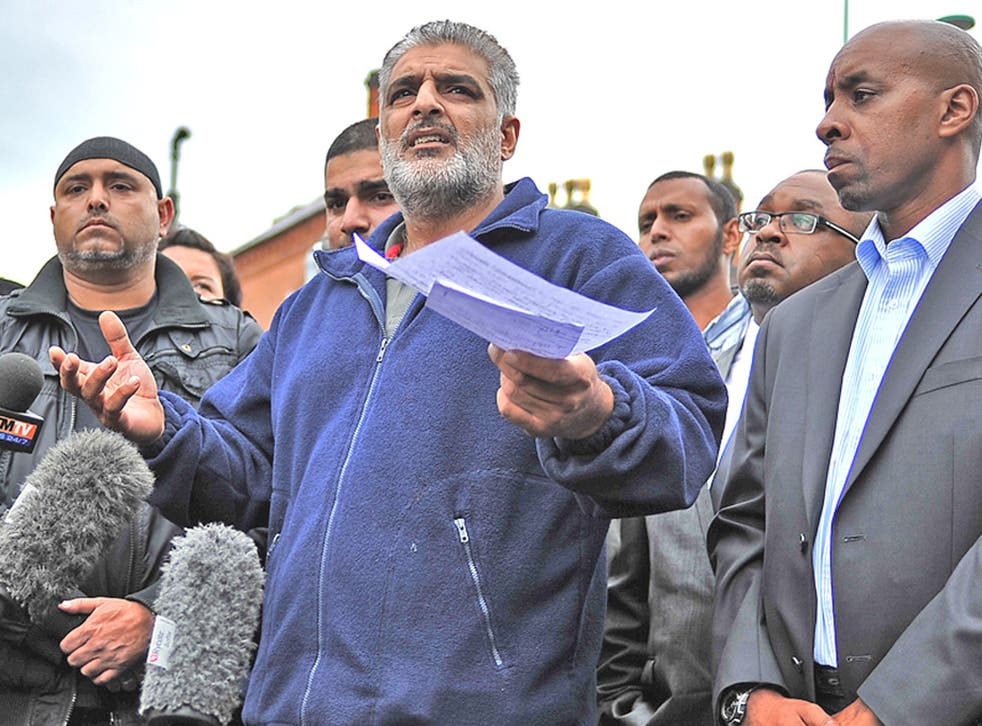 Tom Carroll, a 27-year-old who works in PR, will never forget when the riots came to Birmingham. Around 50 rioters had stormed a leisure complex in the trendy heart of the city where he and his girlfriend were renting a flat. The concierge was trying to fight them back with a hammer and a fire extinguisher, but they stormed through the back doors and began rampaging through the corridors.
Mr Carroll remembers them yelling: "'Let's get the rich people!' Which was petrifying. We're not rich, obviously, we just rent the place there. It was just madness, nobody seemed to know what was going on or how to end it or anything." His girlfriend was terrified, and he worried that the invaders would start a fire, forcing them to flee into the riot-hit city centre. But it was the tone of the rioters' yells that Mr Carroll found particularly chilling. "It was dark, it was angry, it was just horrible."
On the night of 8 August, the unrest that had started in Tottenham two days earlier could no longer be described as "the London riots". There was an eerie, tense atmosphere before the disturbances spread to Birmingham. "There was a real undercurrent in the city when you knew something was going on," says Mr Carroll.
With the media struggling to keep on top of what was going on, he was among those who turned to Twitter for updates on the crisis. Like many others, he regarded the rioters as beings from an alien world.
"They were working-class kids, or kids who were ignored most of the time. The kids who would cause trouble anywhere, they joined together," he says. And, in the long summer holiday, "it was something to do. Why not?"
Birmingham proved to be a turning point in Britain's summer of 2011. On Tuesday 9 August, three men – Haroon Jahan, Shazad Ali and Abdul Musavir – were killed after being hit by cars outside a petrol station in Winson Green, not far from the city centre. It was originally claimed that they had been run down in a so-called "chariot charge" but, last week, eight men were found not guilty of their murder.
At the time, there were fears that the disorder could escalate into violence between Birmingham's black and Asian communities until one of the victim's fathers, Tariq Jahan, made an emotional appeal for calm. "I lost my sons. Black, Asians, whites – we all live in the same community," he said, defying calls for vengeance. "Why do we have to kill one another? Why are we doing this? Step forward if you want to lose your sons. Otherwise, calm down and go home – please."
Sajid Patel, 35, was a friend of the three men: he describes them as "my close brothers. We grew up together from childhood." When the disorder began – just over a week into Ramadan – he was out in the mosque praying. "We found out there was a riot down there. There was looting going on, and people were standing there," he recalls. Mr Patel left the scene, and 10 minutes later, his friends were dead. But, even at the time, he felt grief rather than fury. "These three brothers, their lives just gone for no reason, when these riots started," he says. "I wasn't angry, just hurt."
Despite being a victim of the disorder, Mr Patel in no mood to condemn. "They weren't riots here, just kids having fun," he says. "These were poor kids with no jobs. There's no jobs out here, no social money coming, they're stopping their benefits, and they thought, 'Let's get something for free'."
Tracksuits and trainers were particularly in demand because they are expensive but desired by poor young people, he argues.
"Kids are hungry around here. Everywhere they're hungry… Even people in universities, they've got degrees, they've got no jobs. There's no future in this country."
Matthew Higgins, a 34-year-old local chef, is desperate to refute rumours of tensions between fellow black people and Asians as he puts a hand on Mr Patel's shoulder and calls him "brother". There was "still anger from the black community" about the murder of Isaiah Young-Sam, a 23-year-old black man, during race riots in the Lozells district seven years ago.
"There are stubborn people, but there are good people too," he says. "The father of the young men who died is a reasonable man. He reasons with everyone. He calmed things down. If it wasn't for him – and certain black people too, speaking out, and being real, not front, it would have kicked off." If there was conflict, he argued, the Government was to blame: "They try to make black people and Asian people fight against each other."
George Gordon, a retired civil servant and black community activist, is similarly angered by reports of communal tensions.
"The way it [the deaths] was portrayed made it appear as though it was a black versus Asian thing," he says. "It wasn't. It was bullsh**."
But the fact that Birmingham is a city with a long history of disorder was driven home when I ask Mr Gordon to reflect on the riots. "Are we talking about a specific riot with a specific date? Because we've had several riots in Birmingham."
Rather than talking about race, he is keen to lay the blame on "one of the most extreme right-wing governments we've ever had, and that's impacting on the quality of people's lives".
Desmond Jadoo, 46, the son of two Jamaicans, is also keen to refute the idea of racial tensions. He saw the disorder as part of a far wider political malaise. A long-standing community worker, he was involved in the unsuccessful campaign for a Birmingham mayor and had intended to stand as an independent.
"I heard about the deaths when they happened. Any death whatsoever is one death too many. But, unfortunately, sometimes it does take someone's passing for people to wake up to what is happening in society," he says.
A general sense of disconnection from authority and the democratic process fuelled the unrest, Mr Jadoo believes. "People feel they haven't got voices. People who are totally disengaged from society... And what we have to do is bring those people back into the mainstream of society."
When I ask if he agreed with Martin Luther King's diagnosis of a riot as "the language of the unheard", he responds swiftly: "This is how it came across in Birmingham."
Even some local shopkeepers are philosophical about the disorder. Imran Khan, 28, has owned Carpet Mart – near the petrol station where the three men died – for three years. "I just left it to the law. It had nothing against anybody, it wasn't an attack against me for any personal reasons," he says. Because he had insurance, he felt relaxed about any intrusion into his store on the night. For him, it was mostly just opportunism: "take what you can, and go".
But, even so, he would not condemn such behaviour. "If you had opportunities now, if there was a banknote on the floor, would you pick it up? If a van shed a load of notes, I'd pick them up. Wouldn't you?"
But for most of the community there is a determination to move on. Abdul Razaq, a 34-year-old teacher who lives near Winson Green, feared for the safety of his child at the time, but was upbeat about how people came together in the aftermath. "You're on a street where those gentlemen lost their lives, and the scars here will be very much evident," he says. "But they need to be so we can learn, and make sure it doesn't happen again."
Register for free to continue reading
Registration is a free and easy way to support our truly independent journalism
By registering, you will also enjoy limited access to Premium articles, exclusive newsletters, commenting, and virtual events with our leading journalists
Already have an account? sign in
Join our new commenting forum
Join thought-provoking conversations, follow other Independent readers and see their replies