The rise of the teetotal generation
Binge drinking among young people may have peaked according to official new data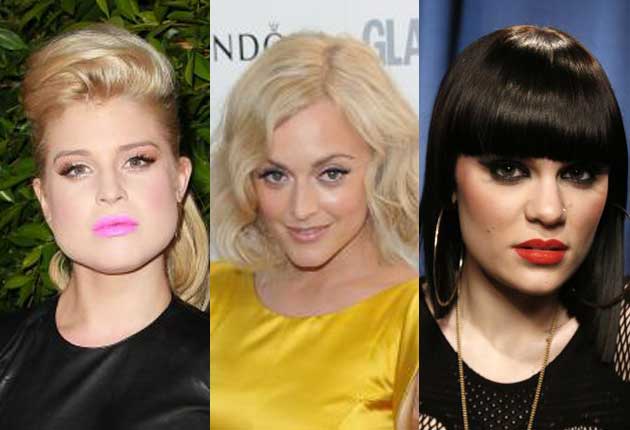 Amid the constant furore surrounding binge drinking among Britain's young people, a quiet revolution is taking place. Increasing numbers are abstaining from alcohol in what appears to be a rejection of media stereotypes and peer pressure.
An annual survey of young people's drinking habits, to be published by the NHS Information Centre in two weeks, is expected to show another rise in the number of young teenagers who have never had a drink. This follows nine years of steady increases in the proportion of 11 to 15 year olds who have never tried alcohol, from 39 per cent in 2001 to 49 per cent last year.
These figures coincide with a 21 per cent decline in the number of children under the age of 16 needing hospital treatment for alcohol-related diseases in the past two years, suggesting that safe drinking messages may be starting to get through.
The figures, which fly in the face of the "feral" youth image portrayed by some newspapers, have been welcomed cautiously by alcohol experts. The number of problem drinkers, both young and old, needing psychological help or hospital treatment for alcohol related disease remains high.
Earlier this week, the Harry Potter actor Daniel Radcliffe became the latest young star to denounce alcohol, revealing he had become unable to go out and enjoy himself without drinking to excess. Speaking to GQ magazine, he admitted he had started to rely on alcohol during the filming of the final Harry Potter film, but had not had a drink since August last year.
"I became so reliant on alcohol to enjoy stuff... There were a few years there when I was just so enamoured with the idea of living some sort of famous person's lifestyle that really isn't suited to me," he said.
Radcliffe is not the only notable young person to have become teetotal. The singer and record producer Calvin Harris, who has been teetotal for eight months, said he quit after a series of "embarrassing" incidents. Young Christian celebrities such as the American pop trio The Jonas Brothers are also helping make abstention respectable for young people. Luke Nunn, 17, from Bromley in Kent, said he chose to work with alcoholics through the Salvation Army instead of drinking, which he says has made his faith stronger. A new internet movement in Australia called "HelloSundayMorning" has attracted hundreds of young people who are willing to spend three months without drinking.
Dr Kostas Agath, Medical Director for drug and alcohol treatment charity Addaction, said Radcliffe's experience was not unique. "We help many young people who feel alcohol helps them cope with a range of social situations... with support and information, many are choosing to be responsible, moderate drinkers – or to stop drinking altogether," he said.
The trend among young people seems to mirror an increase in abstainers within the adult population – although this is in part related to a rise in ethnic diversity, as large proportions of people from the Muslim and Hindu faiths abstain for religious reasons.
Don Shenker, the chief executive of Alcohol Concern, said: "There appears to be a culture emerging of young people not buying into the drink industry's marketing of alcohol and instead choosing to be more independent and discerning about their lifestyle.
"There are already budding groups springing up online of young people who want more from life than just speed drinking and vomiting on the way home, which is very encouraging.... If young celebrities publicly give up drinking, then this could encourage the trend further," he added.
Drink-free stars
Kelly Osbourne, 26
Thrust into the limelight when she was still a teenager, through the reality show starring her family, she gave up alcohol in 2009 after three stints in rehab, blaming a "genetic fault".
Fearne Cotton, 29
The television and radio presenter gave up drinking in 2008 and claims she has never felt better. "I wasn't a big drinker before so I found it quite easy to give up completely – and now I feel bloody brilliant," she said.
Jessie J, 23
The singer-songwriter suffered a minor stroke aged 18 caused by an irregular heartbeat. As a result, she doesn't drink or smoke. "It was scary. It has made me realise I must look after my body," she said.
Join our commenting forum
Join thought-provoking conversations, follow other Independent readers and see their replies