The Selfie World Championships: Trying my best pout at this year's contest
Smartphone camera at the ready, Katie Grant triumphs at the Selfie World Championships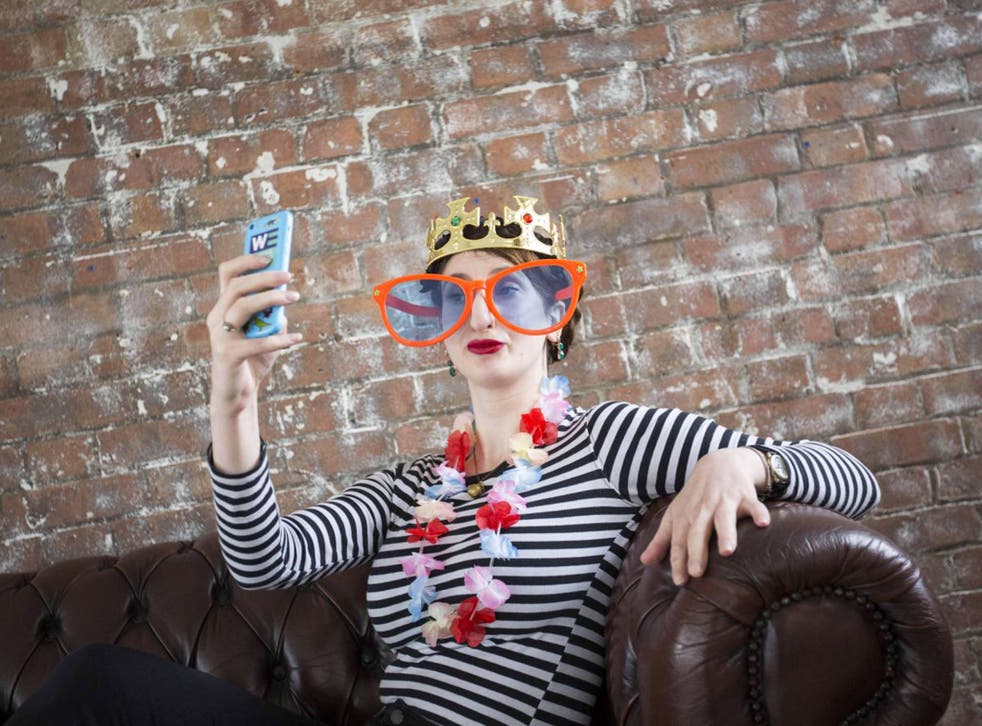 More people have died while attempting to take a selfie than as a result of a shark attack this year, apparently. If that's true, a photographic studio in central London became one of the most dangerous places in the UK on 24 October as it played host to the inaugural Selfie World Championships.
With £1,000 prize money and a golden selfie-stick trophy up for grabs, I threw caution to the wind and prepared to give my thumbs a vigorous workout.
The championships, organised by Funzing, aimed to put phone-loving contestants through their paces in various categories. "Pout", "mirror", "fancy dress", "celebrity" and "shark bait" were fairly self explanatory. The sixth category – "Karen Danczuk" – had contestants taking self-portraits with the former Rochdale councillor and self-proclaimed Selfie Queen.
Holding my phone at arm's length, I endeavoured to create my best "pout" shot – the "classic" selfie face, organisers said. I quickly learned that the pout is passé these days. "Smiling is in now," said Yazmin, 18, from Malaga. "Pouting is definitely out."
Taking this information on board, I tried the "celebrity" category, putting on my best "natural" smile as I slung an arm around a cardboard Harry Styles. The result was rather more deranged than I would have liked.
After taking selfies in front of one of the studio's many reflective surfaces for the "mirror" category and piling on a variety of quirky accessories for "fancy dress", my selfie arm began to ache. So did my facial muscles. A quick selfie with Karen and I was free to flop, pausing to look terrified as I posed beside a blown-up photograph of a shark.
After a short period of deliberation, the judges announced the winners. The final discipline to be announced was "fancy dress". It took a moment to register that the name called out was "Katie Grant". Could I be in with a shot of winning the entire competition? Alas, that honour went to Rex Newmark, a former Big Brother contestant and self-proclaimed Selfie King.
Rex, 31, revealed he will take a selfie "anywhere", recalling the time he saw someone faint in a restaurant and dived in to get a shot with the unconscious man. "I got a lot of people shouting at me," he said. He gets through as many as three battery charges a day. For Rex, selfies are "a way to get people to validate you if you don't validate yourself".
The danger, of course, is that one day the social media "likes" will dry up. "That's the risk you take when you take a selfie," Rex said. "You have to put yourself on the line."
Join our new commenting forum
Join thought-provoking conversations, follow other Independent readers and see their replies