The summer in numbers: 2013 the hottest, driest and sunniest since 2006
Met Office releases early estimates detailing facts and figures behind 'seventh-sunniest' summer since records began
Adam Withnall
Friday 30 August 2013 17:33 Comments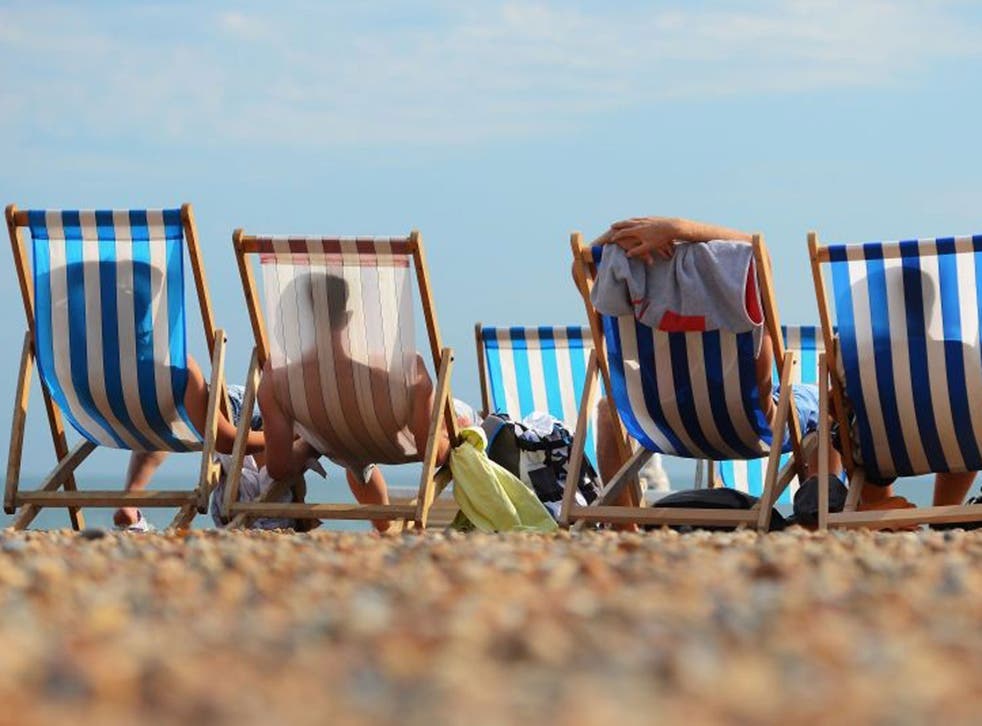 This summer has been the warmest, driest and sunniest since 2006, the Met Office revealed.
It is expected to make it into the top ten warmest since records began in 1910, and according to early estimates has been 0.8C above average in the period from 1 June to 28 August.
Approximately 189mm of rain have fallen over the summer, around three-quarters of the average and making this about the 16th driest since records began.
The UK has also enjoyed above average sunshine, with a recorded 588 hours making 2013 the seventh-sunniest summer since measuring began in 1929.
Despite the figures, the Met Office said this year had not actually been a record breaker on any front, and while the 19 day heatwave in July was to some extent remarkable, that was more for its duration than for genuinely outstanding temperatures.
A spokesman said: "While this summer is warmer, drier and sunnier than the long-term average, it hasn't been exceptional. It stands out because the last six summers have been wetter than average, with 2012 and 2007 both being in the top five wettest, and 2008 and 2009 also in the top 10 wettest in records from 1910.
"This summer also contrasts with the rather cool summers of 2011 and 2012."
The highest temperature of the year, 34.1C (93F), was recorded on 1 August at Heathrow. This was the highest UK temperature since July 2006.
There were nonetheless also some very wet days in parts of the country. Torrential rain on 23 July caused flash flooding in Nottinghamshire and in other parts of Northern England and Scotland. Heavy rain caused some flooding in Essex on 24 August, the Met Office also noted.
The generally fine weather this summer has not been without its casualties. Three servicemen died after suffering from heat-related illnesses during a Brecon Beacons training exercise in July.
And today a soldier in another training exercise died after collapsing on the North Yorkshire moors.
Register for free to continue reading
Registration is a free and easy way to support our truly independent journalism
By registering, you will also enjoy limited access to Premium articles, exclusive newsletters, commenting, and virtual events with our leading journalists
Already have an account? sign in
Join our new commenting forum
Join thought-provoking conversations, follow other Independent readers and see their replies