The true Lake District? The day I wandered lonely as a cloud... in South Norwood
A south London tourist board is challenging the Lake District's claim to the name. So did it bring out the poet in John Walsh
John Walsh
Saturday 06 April 2013 00:23 Comments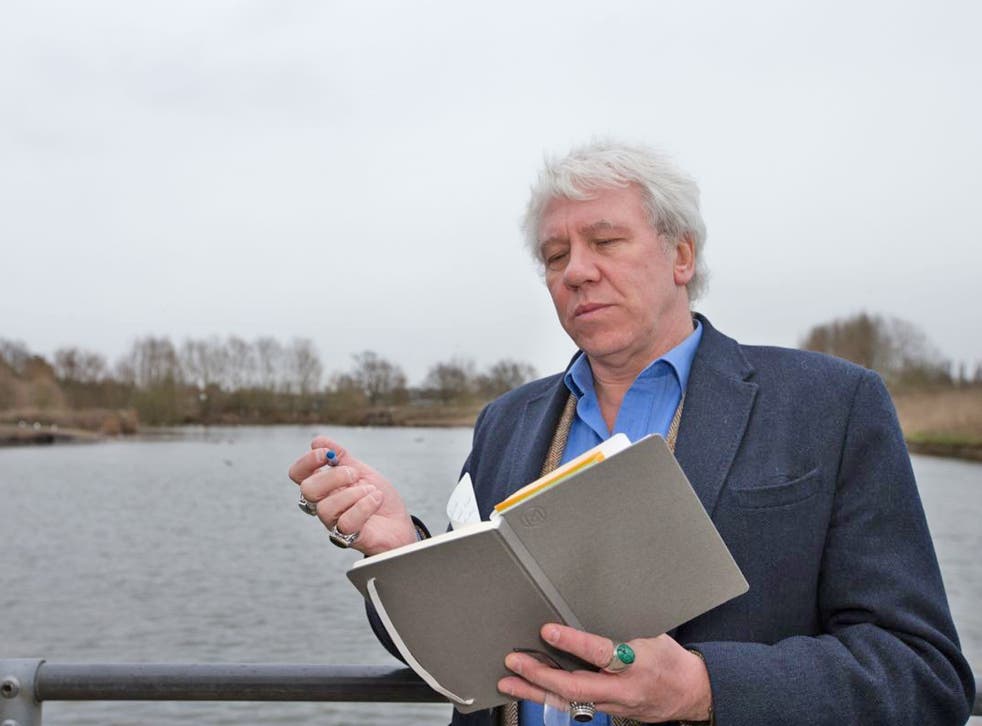 A group of friends in Croydon, south London, last week issued a challenge that combined cheek with chutzpah: they asked the Cumbrian Tourism Office to stop referring to its territory as "The Lake District". Apart from Lake Bassenthwaite, they said, the other patches of water in Cumbria were merely "meres, tarns and waters" – whereas there's a bit of South Norwood that can boast two lakes – and therefore Croydon has a better claim to the title.
You must admit they have nerve, the self-styled "South Norwood Tourist Board" which started life over drinks in a Croydon pub. For there are few regions of Europe which bask in the acclaim regularly bestowed on the Lake District National Park, to give its full title. Its mountains (especially Scafell Pike and Helvellyn), its woodlands, fells and waterways have inspired cries of rapture over centuries – not least from the early Romantic poets. William Wordsworth grew up in Cockermouth, a market town on the region's north-west fringe, and wrote in The Prelude of how the mountains and lakes conspired to educate him. His fellow poets, Samuel Taylor Coleridge and William Southey visited his home, Dove Cottage, and their interactions were immortalised in Recollections of the Lakes and the Lake Poets by Thomas de Quincey.
On the other hand, the cheeky Croydonians have a point. Of the 100 or so patches of water in Cumbria, Bassenthwaite's the only actual lake. You know Windermere, and Buttermere, and Rydal Water and Wast Water, and Coniston, where Donald Campbell was killed trying to break the land speed record in Bluebird? None is a lake and it raises an intriguing question. Do we neglect other lakes in Britain because they're not in "The District"? Do we assume that a lake can't be a "real" lake if it's in Croydon, epitome of urban sprawl and Greater-London squalor?
Drive down to South London from the centre, through Dulwich and Crystal Palace, and suddenly you're leaving behind the cosy signifiers of middle-classdom in the shop names (Yak and Yeti Nepalese restaurant, Milkhouse Candle Co) and cruising down South Norwood Hill, London SE25. It is not an attractive neighbourhood. The bank is boarded up. The Conservative Club has seen better days. At a Visitors Centre you find brochures that urge you, "Walk Croydon Into the Great Green Yonder" and "Help Police Get Your Stolen Mobile Phone Back." We're close to the vast cat's-cradle of train tracks that men call Norwood Junction. But the hill offers splendid views of London – you can imagine people coming here for a glimpse of the sublime, 150 years ago.
And what people! At the South Norwood County Park, you discover what starry names used to reside here. D H Lawrence taught for four years in the local school and enjoyed "excellent digs" at nearby Addiscombe Road. Sir Arthur Conan Doyle lived at 12 Tennison Road beside the tennis courts and wrote The Adventure of the Norwood Builder, one of the 12 stories in The Return of Sherlock Holmes. Most extraordinary, given the Cumbrian lakes' connection with the Romantic poets, South Norwood can boast the mixed-race composer Samuel Coleridge Taylor, who was known as "the African Mahler", and whose Hiawatha's Wedding Feast was hugely successful. He lived at 30, Dagnall Park.
Would they have visited the Croydon lakes? Certainly. There's South Norwood Lake, which sits on 28 acres, and there's Norwood County Park Lake, much larger at 116 acres. I tried the latter.
You need to brave some dispiriting parkland, views of radio masts and graveyards, tangled strands of wind-torn branch, forbidding bogland – but then you discover the lake, and your complaining ceases.
Near the water, colours start to appear. Brambles take on a pinky sheen. Yellow whin-bushes shiver in the cold breeze. A white hawthorn has recklessly begun to flower, heedless of the late spring. Beside the lake, the tall fern grasses stroke your hands as if you're Maximus Decimus Meridius discovering the Elysian Fields in Gladiator.
You find the lake is crammed with birds. Ducks, gulls, red-beaked moorhens and white-downy geese glide about as an icy breeze ripples the water. Flung-away Coke cans and an abandoned football under the lake's surface spoil the view, but it doesn't matter. You stand there looking at the little island in the lake, wondering if you could hire a boat to row around it. A Canada goose, hoping to be fed, makes a curious burbling sound, like a butler discreetly coughing. Then the gulls who have taken over the island abruptly explode into the air and wheel about uttering harsh cries, and you feel like Yeats discovering the wild swans at Coole Park. It's not picture-postcard beautiful here but you're astonished to think you've just been coshed by Nature in the middle of Croydon.
The answer to the clever-clogs locals is: no, you can't try to eclipse the Lake District – but how clever of you to draw attention to the unexpected beauty spots in the nation's least promising backyards. Wordsworth, thou shouldst be living at this hour...
Register for free to continue reading
Registration is a free and easy way to support our truly independent journalism
By registering, you will also enjoy limited access to Premium articles, exclusive newsletters, commenting, and virtual events with our leading journalists
Already have an account? sign in
Join our new commenting forum
Join thought-provoking conversations, follow other Independent readers and see their replies