The unfair fairground: Thorpe Park games 'are rigged to reduce wins'
TV undercover team claims distraction and ball-switching tricks were used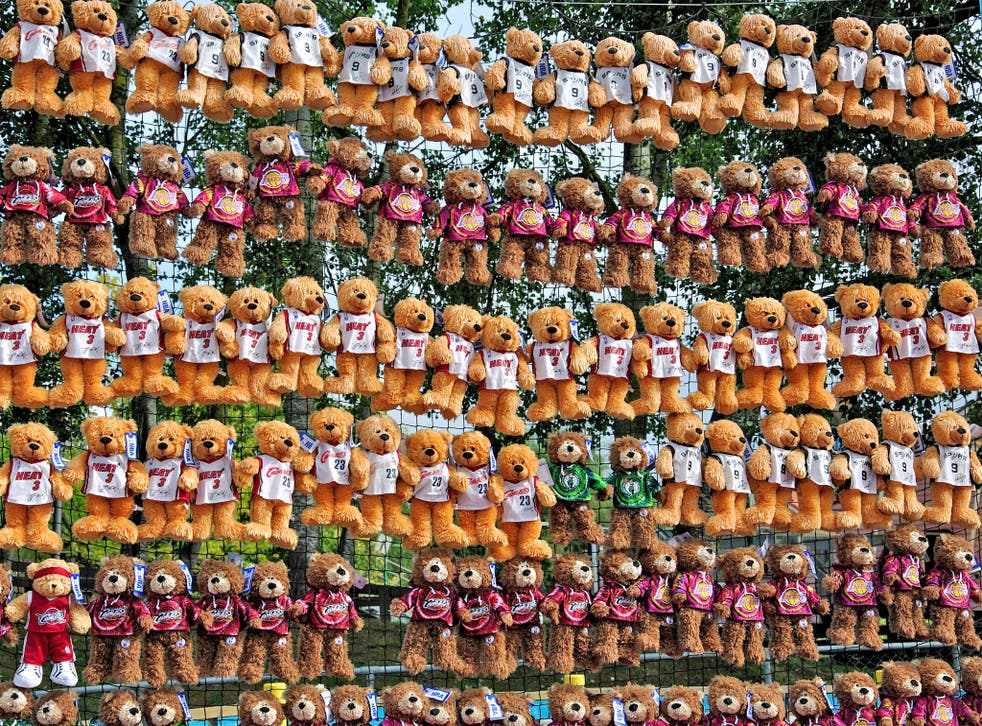 It will be viewed as vindication by anyone who has ever turned away bitterly from a fairground stall game muttering that it must be a fix.
Staff at one of Britain's largest amusement parks, Thorpe Park, have been caught employing a variety of "underhand tactics" to prevent visitors winning prizes on games stalls, a BBC investigation has claimed.
Presenter Sian Williams and a team of undercover researchers – two of whom got jobs on the stalls – found evidence that the games were being deliberately manipulated to reduce the chances of players winning, and even, on some occasions, of losing.
The so-called "tricks", exposed on the BBC1 consumer series Your Money, Their Tricks, broadcast tonight, included distracting people as they threw balls at a target; using wax on a game's surface to increase friction, making it harder to knock blocks off; and altering the position of baskets into which balls should fall. The programme also found stallholders demonstrating a game with one type of ball but giving the customer another.
The games are managed by HB Leisure, which has a "strategic partnership" with Merlin Entertainments, owner of Thorpe Park, visited by two million visitors a year.
An HB Leisure senior manager caught on undercover cameras denied that employing such tactics was "cheating" but did admit that staff were "increasing the difficulty level" of the games for some customers.
On occasions, he encouraged staff to boost customers' chances of winning in the mornings to encourage others to play later in the day. "We have more winners in the morning, those people just do the advertisement for us because they carry the prizes, so people will see they have them and they'll come and play," he said.
An HB Leisure insider who worked at Thorpe Park last summer told the programme: "People who had been working there for a few years were showing me what to do with the games to make them harder for people. I was really shocked. I couldn't quite believe what I was seeing and what I was being asked to do."
HB Leisure, which said it was retraining staff, denied that its games were manipulated or rigged. The company said it had given out more than 100,000 prizes at Thorpe Park in the last season – 80 per cent in the afternoons, when there are more players.
No game was made harder than the stated rules, but games were made easier at quieter times, the company said – which it calls "promotional periods". It said the use of distraction was against company policy, and wax was used when needed to replenish friction as part of routine maintenance.
Register for free to continue reading
Registration is a free and easy way to support our truly independent journalism
By registering, you will also enjoy limited access to Premium articles, exclusive newsletters, commenting, and virtual events with our leading journalists
Already have an account? sign in
Register for free to continue reading
Registration is a free and easy way to support our truly independent journalism
By registering, you will also enjoy limited access to Premium articles, exclusive newsletters, commenting, and virtual events with our leading journalists
Already have an account? sign in
Join our new commenting forum
Join thought-provoking conversations, follow other Independent readers and see their replies