World's biggest Roman cavalry battle re-enactment to be held at Hadrian's Wall
Roman horsemen were 'bling', organisers say the 2017 blockbuster exhibition will show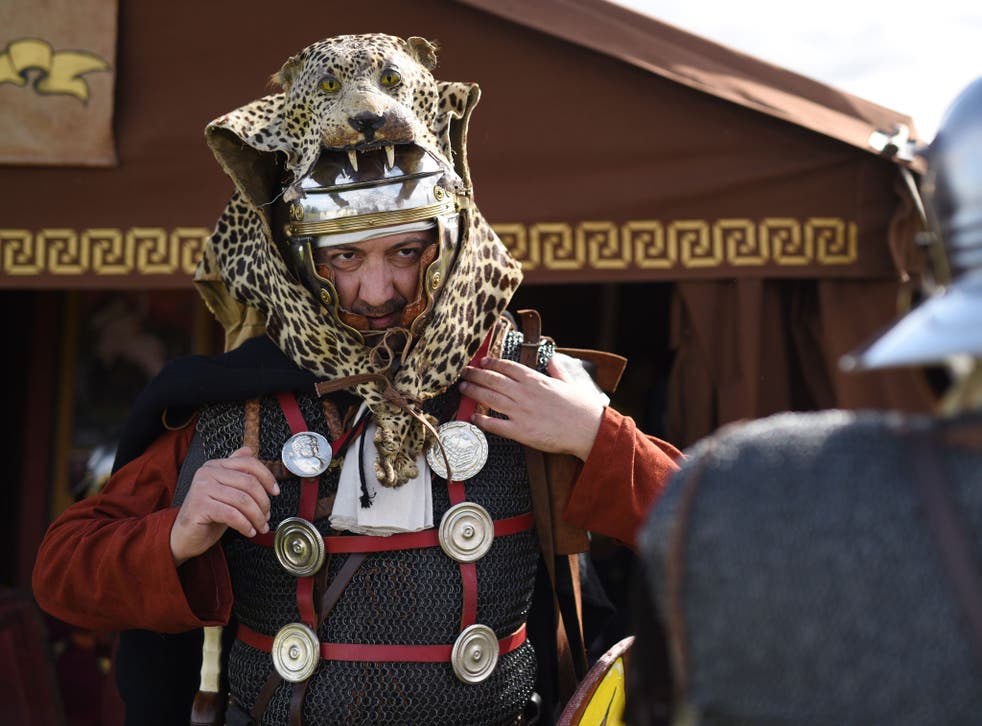 The world's biggest Roman cavalry battle re-enactment will be staged at Hadrian's Wall next year.
The war games, training and daily life of a cavalry trooper and his steed will be acted out at the blockbuster exhibition Hadrian and His Cavalry, to be staged between April and September 2017.
The Roman army in Britain was far more exciting than the stereotypical image of columns of infantrymen, experts want to show.
Imperial horsemen looked "bling", said chair of the project steering group and head of programmes for Tyne & Wear Archives & Museums Bill Griffiths in an interview with The Guardian.
"Hadrian's cavalry was a showy part of the army, more highly decorated than the infantry's equipment. Think of the horseguards [today]. It's very much in that vein of looking the part."
Mr Griffiths told Visit Northumberland: "The sheer quantity, quality and range of objects from sites across Hadrian's Wall provides opportunities to tell many different stories as well as celebrating the beauty and interest of the objects themselves."
He said: "We are also hoping to work with museums across the Frontiers of the Roman Empire World Heritage Site to assemble a unique collection for this exhibition."
The exhibition will be hosted by the many heritage sites and museums along the 73-mile Hadrian's Wall.
The barrier, which spans from Bowness on England's west coast to Wallsend on the east coast, was constructed between AD 122 - 128 by approximately 15,000 men. It formed a defensive boundary along the Roman Empire's northernmost frontier.
A £690,000 award from the Arts Council England's Museum resilience fund has enabled next year's exhibition, as part of a £4.7 million grant to 25 museums in the north of England.
The event is backed by a partnership of heritage organisations including English Heritage, National Trust and Northumberland National Park Authority.
Join our new commenting forum
Join thought-provoking conversations, follow other Independent readers and see their replies