There are too many charities doing the same work, claims Charity Commission chief executive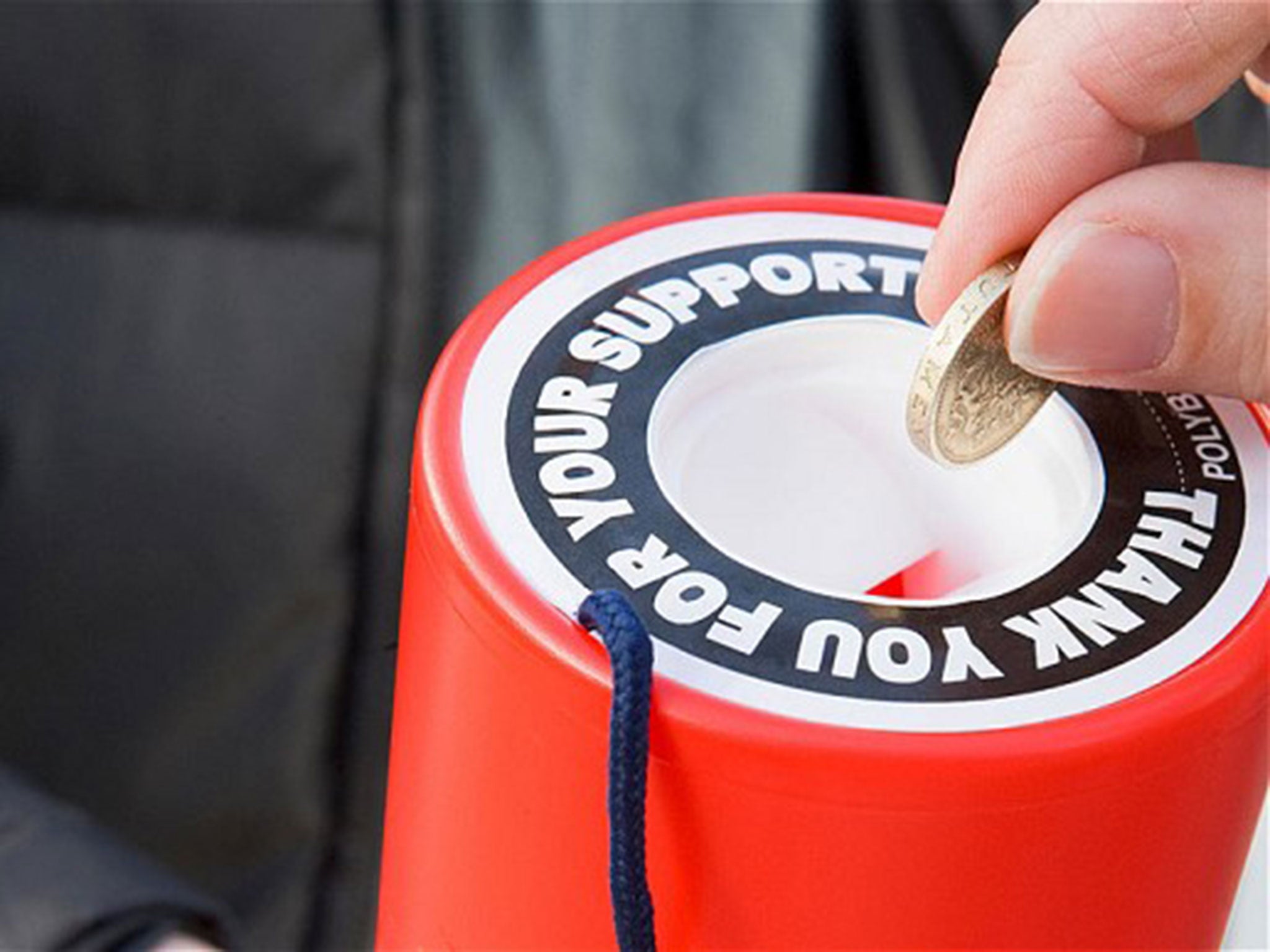 So many new charities are being set up that some are duplicating each other's work and risk wasting the money they are given for good causes, the chief executive of the Charity Commission has warned.
Sam Younger, who stands down from his post as head of the charities regulator on Monday, told The Independent that bereaved military families who rush to set up a charity after losing their loved ones in war were an example of people who should think twice before acting.
In a valedictory interview after almost four years in charge, Mr Younger also warned that the Commission has been subjected to such severe cuts by the Coalition Government that any further budget constraints will make the work it does "effectively unsustainable".
In the 2013/14 financial year, the Charity Commission received 6,661 applications for new charities in England and Wales, a 16 per cent rise on the previous year. "There are more people coming forward to establish charities than is really desirable, in the sense that I think some of those people might operate better not by establishing a new charity but by collaborating with, working with and associating with existing charities," Mr Younger said.
While he stressed it was not the regulator's role to arbitrate on the number of charitable organisations being founded, he said one area in which there was a lot of duplication was armed forces and veterans charities. Families who want to set up an organisation in memory of their loved one should be aware that it may not be "the right thing to do", he said.
"You can quite see how people who've lost loved ones might want to establish a charity – it's a generous and a good impulse. I would be saying to them – difficult to say, because people are very emotionally involved at the time – 'please do think whether establishing your own charity is the right thing to do, or whether you wouldn't be better, if you want to make a difference, to work with other existing charities'."
He continued: "A lot of people who establish charities…do [so] because of something that's happened in their life that makes them feel passionately they want to do something about it. But actually, wanting passionately to be doing something about something is different from the reality of effectively running a registered charity according to the rules that you need to meet. People, in the tremendous enthusiasm and commitment and energy of wanting to do something, often just don't take that into account."
Although its responsibilities have barely changed, the Charity Commission has been subjected to swingeing cuts from the moment that Mr Younger took charge in September 2010. Its annual budget for 2015/16 has been set at £20.2m, a cut of almost 50 per cent in real terms compared with 2007/08.
"With the current remit, I think we're pretty much at the point where any further downward trend is effectively unsustainable – certainly unsustainable in terms of doing the sort of effective job that the Commission is asked to do," Mr Younger said.
"I'm always hesitant about saying something because you can be accused so easily of shroud waving, but we as an organisation have the scars on our back of having coped with 50 per cent [cuts] over eight years. There are those who say we should've been squealing much louder much sooner."
Despite the regulator's troubles, research published by the Commission tomorrow shows that trust in charities remains high among the public. A poll of more than 1,000 people by Ipsos MORI showed that only police and doctors are trusted more – but the public appear to be growing increasingly sceptical about where their money goes, attaching greater importance to transparency and good financial management than in previous years.
Referring to Mr Younger's comments on budget cuts, John Low, chief executive of the Charities Aid Foundation, said: "The role of the regulator is essential to maintain public trust in charities. It is important that regulators are adequately funded in order to fulfil their duties. We fully understand the pressures the Charity Commission feels although of course, like any public body, they always need to look at how to improve efficiency, such as by using technology and focusing on areas of greatest risk."
Lt Gen Sir Andrew Ridgway, chairman of the Confederation of Service Charities, said: "Most people are surprised when they hear that there are more than 2,000 armed forces charities. It is therefore perfectly understandable to assume that there must be huge amounts of overlap and duplication, and that the sector would benefit from a programme of enforced consolidation. But the Armed Forces community makes diverse demands on the service charities, including enhancing quality of life of serving servicemen and women and their families; assisting forces personnel to make an effective transition to civilian life; supporting veterans and their families who have fallen on hard times and assisting the wounded, injured and sick to lead as normal a life as possible. These needs cannot be met by a handful of very large nationwide organisations."
Charity controversies
The Cup Trust
Set up in 2009, it raised £176m from donations in its first two years of operation but distributed just £55,000 to charity. Last year it emerged that the trust, supposedly set up for the benefit of "children and young adults", was controlled by a single corporate trustee based in the British Virgin Islands tax haven and had allowed donors to avoid a total of £46m in tax through gift aid incentives. Politicians said the Charity Commission should never have granted it charitable status in the first place.
Comic Relief
Last year Comic Relief was discovered to be investing money it received from public donations in tobacco, arms and alcohol companies, despite its mission statement of helping "people affected by conflict". In 2009 it had £630,000 invested in shares in weapons firm BAE Systems. Following a review, last month the charity announced it would no longer invest in any of the controversial areas.
Oxfam and Scarlett Johansson
The actress decided to quit as an ambassador for the UK-based charity at the start of the year, after a row over her support for SodaStream, an Israeli company that operates in the occupied West Bank. Oxfam said that SodaStream was contributing to "the ongoing poverty and denial of rights of the Palestinian communities that we work to support" by continuing to run a factory in the Jewish settlement of Maale Adumim. A spokesman for the actress said she had a "fundamental difference of opinion" with the humanitarian group.
Join our commenting forum
Join thought-provoking conversations, follow other Independent readers and see their replies