Use Brexit to end fur imports, celebrities including Judi Dench, Ricky Gervais and Andy Murray urge Theresa May
'Britain's responsibility to animals does not end at our borders'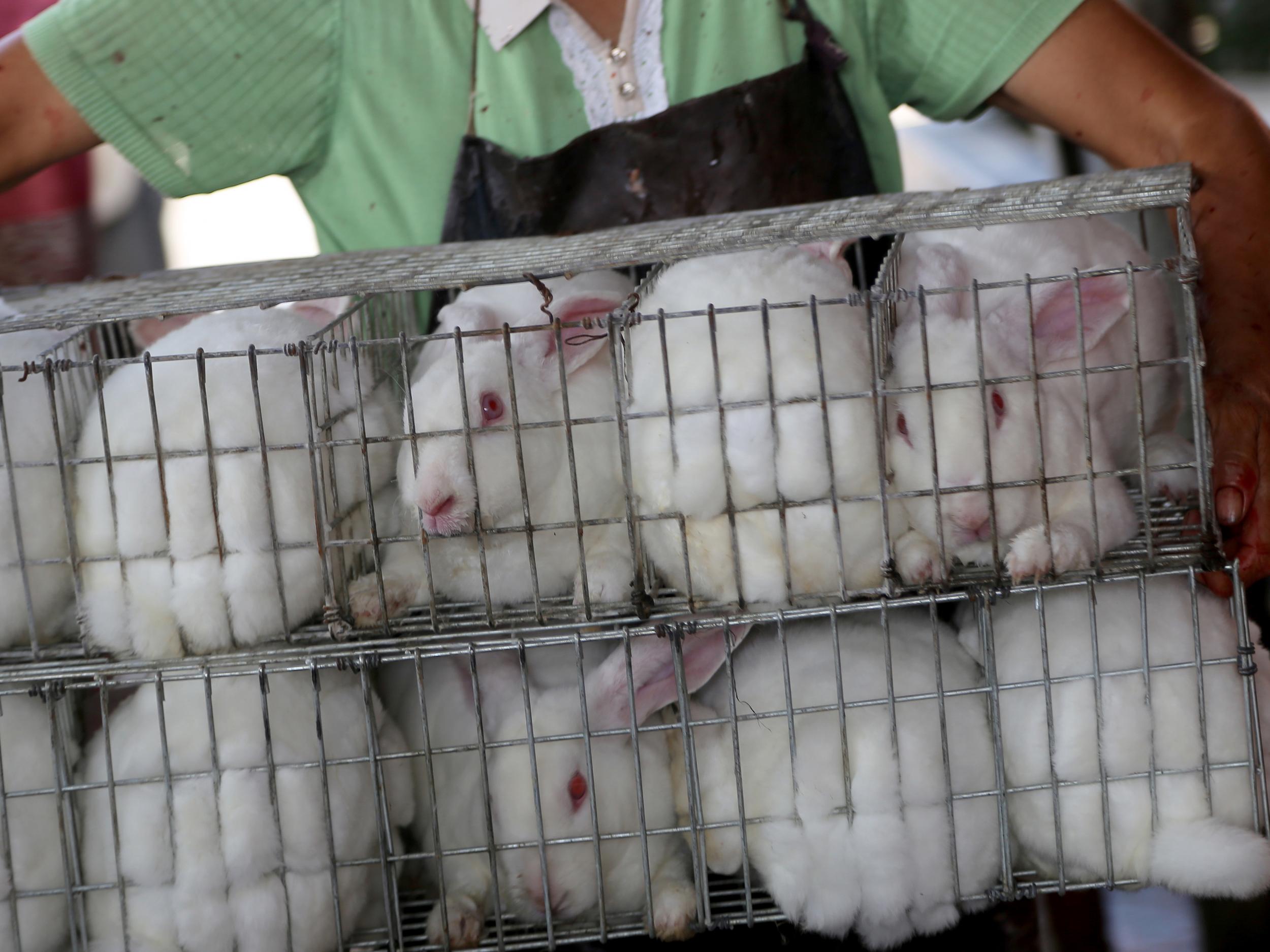 Dame Judi Dench, Paloma Faith and Andy Murray are among more than 30 celebrities urging Theresa May to introduce a UK ban on animal fur imports after Brexit.
Fur farming has been illegal in the UK since 2000, but fur from animals such as foxes, rabbits and minks continues to be imported.
According to Humane Society International (HSI), Britain has imported over £650m-worth of fur since the ban on farming.
A letter delivered to the Prime Minister on Monday and signed by 31 high-profile British figures argues "this makes no sense".
"If fur is too cruel to produce in this country, it's too cruel to sell in this country.
"We believe that Britain's responsibility to animals does not end at our borders, but extends globally, to those animals killed to be traded into our country."
A total ban on imports of animal fur is impossible as long as the UK is a member of the European Single Market, as fur products are still produced in several European countries.
But HSI hopes that Brexit will provide the chance for the government to "close our borders fully to this cruel and archaic trade".
According to HSI, more than 100 million animals die each year for the fur trade, many of them reared in tiny barren cages, electrocuted, gassed or even skinned alive.
Monday's letter was written to support the #FurFreeBritain campaign, which calls on the government to extend a current ban on imports of dog and cat fur to all species and is backed by animal welfare charities including HSI, PETA, the RSPCA and Animal Aid.
Signatories include Bill Bailey, Fearne Cotton, Joanna Lumley, Ricky Gervais and Simon Amstell.
An inquiry into the fur trade was launched last week by the Environment, Food and Rural Affairs Committee, which will examine "how the industry can be made more transparent" and look at post-Brexit possibilities for altering legislation around the import of fur.
The inquiry follows revelations last year that a number of major retailers including Amazon, TK Maxx, Boohoo and Groupon were selling products containing animal fur, despite advertising them as synthetic.
Caroline Lucas, co-leader of the Green Party, is one of several politicians now backing a wholesale import ban.
"At the very least, we need a decent fur labelling law," she told The Independent in December.
"But that will only fix the problem in the short term. The simplest, most effective thing to do would be not just to maintain the bans on cat, dog and seal fur post-Brexit, but to extend the ban to all species."
A petition calling for a ban on the sale of animal fur in the UK has over 96,000 signatures.
If it reaches 100,000, the petition will be considered for debate in parliament.
Join our commenting forum
Join thought-provoking conversations, follow other Independent readers and see their replies