Archbishop of Canterbury accuses Theresa May of sentencing child refugees to death
Most Rev Justin Welby steps up his attack on the Government for closing programme that resettles youngsters from mainland Europe to the UK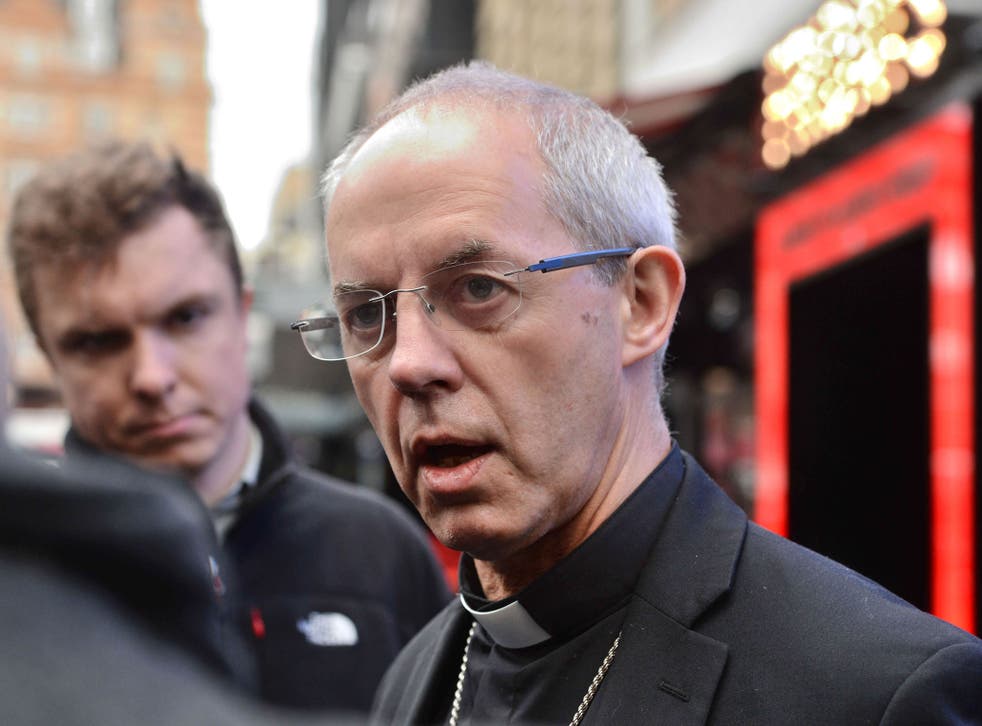 More children will be trafficked, exploited and killed as a result of the closure of the Dubs refugee scheme, the Archbishop of Canterbury has warned.
The Most Rev Justin Welby stepped up his attack on the Government for closing the programme for resettling lone youngsters from mainland Europe to the UK.
The so-called Dubs Amendment, named after its architect, Labour peer Lord Alf Dubs, requires the Government to relocate unaccompanied refugee children from other countries in Europe.
Controversy erupted when it emerged the scheme will come to an end after another 150 unaccompanied children are brought to Britain, on top of 200 who have already arrived, rather than the 3,000 campaigners and politicians had originally wanted.
The Archbishop said he was "saddened and shocked" at the decision and has insisted it is "deeply unjust" to leave the burden of caring for them on Italy and Greece, where thousands of refugees and migrants arrive from the conflict-ridden Middle East and north Africa.
He said he understood Home Secretary Amber Rudd's argument that British and French authorities feared the scheme was acting as a "pull factor" for children to head to the UK, and that it provides opportunities for people-traffickers.
But speaking to BBC Radio 4's World At One, he said: "Parents do not casually wake up one day and say, well the easiest thing to do is to send our children off by themselves. This is the symptom of a situation more extreme than anything that any of us can ever imagine.
UK news in pictures

Show all 50
"And at some point the vulnerability of these children must be recognised because the alternative is they will be trafficked - it's not going to stop them being trafficked - and they will end up in brothels, they will end up in places where they are exploited, ill-treated, manipulated and very often finally killed."
The Archbishop was being interviewed alongside Bank of England governor Mark Carney, who said: "As governor of the Bank of England, it's not an issue that is part of our responsibility."
The Home Office has insisted it is not giving up on vulnerable children, and youngsters will continue to arrive from around the world through other resettlement schemes and the asylum system.
More than 900 unaccompanied children were transferred to the UK from Europe last year.
Press Association
Join our new commenting forum
Join thought-provoking conversations, follow other Independent readers and see their replies