Theresa May urges G7 to tackle extremist content online
PM to raise series of proposals as she says tech companies 'have not gone far enough' despite recent progress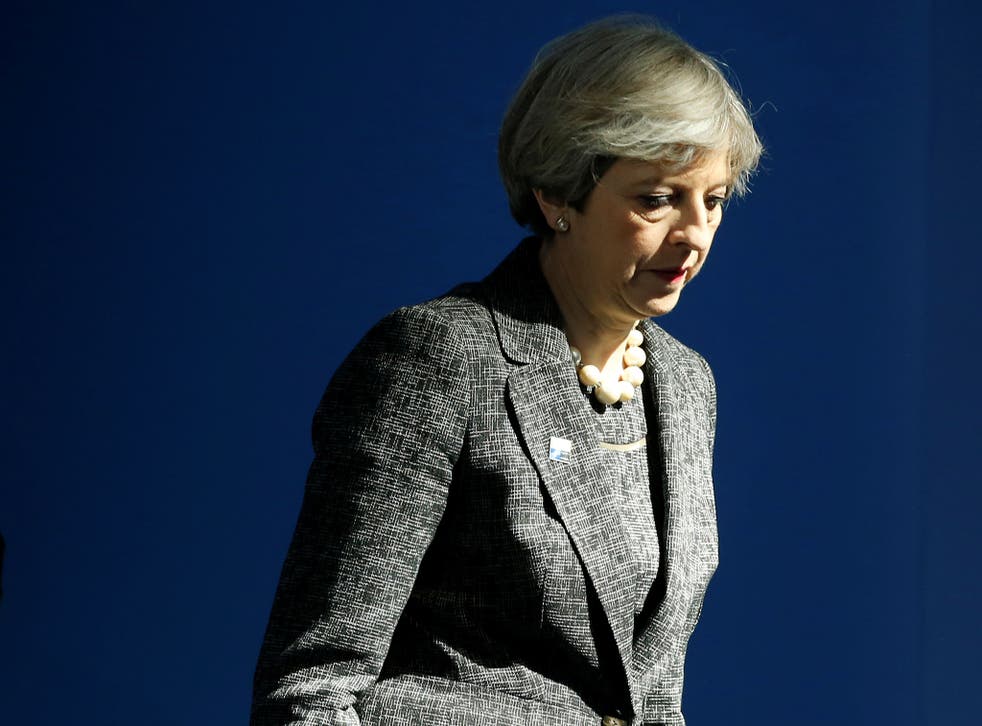 Theresa May is urging the world's leading industrial nations to come together to pressure tech companies to remove "harmful" extremist content from the web.
Days after the Manchester bomb attack, the Prime Minister will chair a session on counter-terrorism when G7 leaders gather in Taormina in Sicily, Italy, on Friday.
A senior Government official said she would be coming forward with a series of proposals for members to strengthen their hand by adopting a common approach to dealing with the industry.
While Ms May will acknowledge the industry has been taking action to remove extremist content, she will say they have not gone far enough and need to do more.
She will argue that as Islamic State loses ground in its heartlands in Iraq and Syria, the threat from extremism is "evolving rather than disappearing", with the fight moving from "the battlefield to the internet".
"This sort of material being on the internet is obviously harmful. It has in the past been linked to acts of violence and the less of this material that is on the internet, that is clearly for the better," one official said.
The Prime Minister will say the industry has a "social responsibility" to take down harmful content and will call for the creation of an "international industry-led forum" to work through the issues.
Among the specific proposals, she will say companies should be encouraged to develop tools which automatically identify and remove harmful material based on what it contains and who posted it.
Ms May will say companies need to block users who post extremist content and inform the relevant authorities when they identify harmful content so appropriate action can be taken.
She will also call for industry guidelines to be revised by the tech companies to make absolutely clear what constitutes harmful material, with those that fail to do so being held to account.
Manchester explosion in pictures

Show all 37
The meeting in Taormina follows an intensely awkward Nato summit in Brussels on Thursday, when US President Donald Trump publicly berated those member states which failed to meet the alliance target of spending 2 per cent of GDP on defence.
Ms May has already made clear she intends to curtail her visit to the G7 in the wake of the Manchester attacks.
She is now expected to leave on Friday evening, missing the final day.
PA
Join our new commenting forum
Join thought-provoking conversations, follow other Independent readers and see their replies