Meet the teachers, charity workers, NHS staff and scientists Theresa May wants to kick out of Britain
In April, new immigration laws will see tens of thousands of skilled workers deported from the UK - at a cost of around half a billion pounds to the Treasury. The Independent met the people Ms May wants to spend that money getting rid of
Adam Withnall
Friday 05 February 2016 14:01 Comments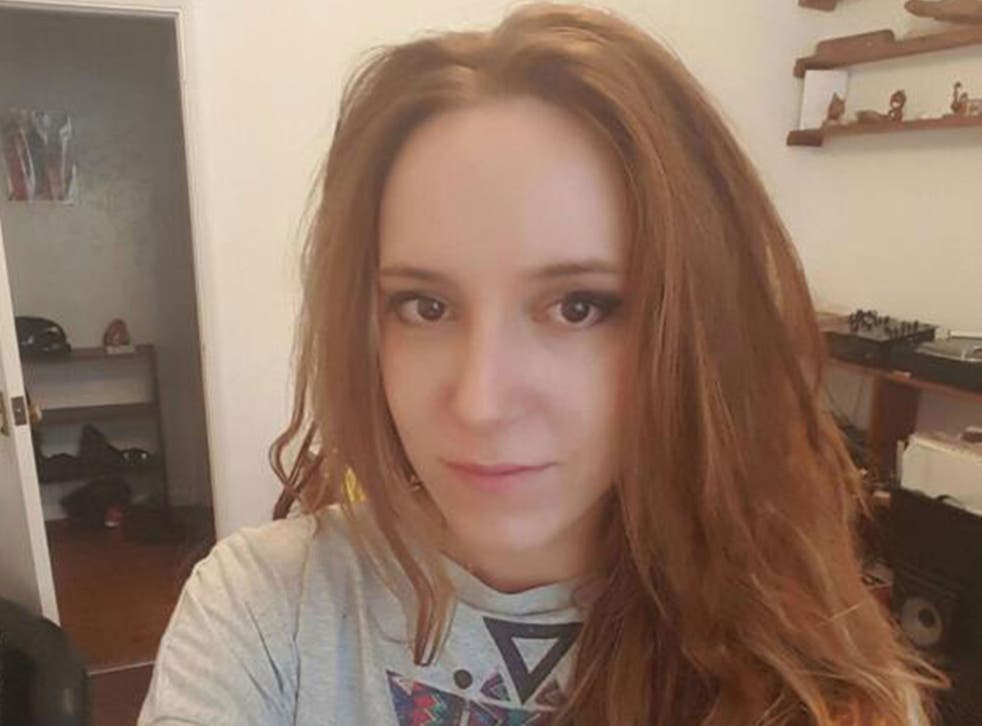 The Government has responded to a petition urging it to scrap a new £35,000 pay threshold on non-EU workers, calling it a "modest" contribution to cut net migration to Britain.
Yet the Government's own analysis estimates the measure will cost up to £575 million to the taxpayer in the first year alone, and it has sparked a public outcry from the tens of thousands of people set to be affected.
They include teachers, charity workers, NHS staff and entrepreneurs who have spent years building homes in the UK and contributing taxes, only to be told they face deportation when the rules change in April.
The Independent reported on the launch of a petition to fight the changes last month, and a campaign website has since been set up with information telling people if they might be affected.
In its response to the petition, the Government says all those involved "were aware when they entered that new settlement rules would apply to them", and that employers have had since April 2011 to prepare.
Yet many of those contacted by The Independent say they only found out about the rule changes either late last year or having seen the petition – and are shocked they could be thrown out of the country in a matter of weeks.
Joshua Harbord, who set up the petition and is running the new "Stop35k" campaign, said the Home Office had offered "no justification" for the policy.
"The high-end of its own estimate is that it will cost £575million in the first year, offer very few opportunities to UK workers, displace thousands of taxpayers from their jobs and their homes, and endanger public services.
"The facts speak for themselves: this policy is incapable of doing anything useful. It's a damaging, futile gesture that will have no impact on immigration statistics."
The Independent has spoken to just some of the people set to be affected by the £35,000 threshold. Here are their stories.
Shannon, 33
Charity worker
Shannon is from Chicago, but has lived in the UK for more than seven and a half years, and works as a digital producer for a science charity. She is coming to the end of her fifth year on a general "Tier 2" work visa, and only found out in June she could face being deported when it runs out.
"I've been contributing to the country for five years [through taxes] and never been a burden – I rarely go to the doctor," she tells The Independent. "I also contribute through organising LGBT-friendly events and cabaret nights, and have built an extensive network of friends who are closer to me than my actual family ever have been.
"I often tell people I feel like I grew up here, it's where I found myself and it will forever be my home. My friends and my home mean everything to me and they are all here. It would really tear me apart to have to go somewhere new, where I have no connections and start all over.
"If it had been made clear to me from the start [that I would be deported] I could have planned for my future – but I work in the third sector, and for me it has never been about the money. If I could meet Theresa May, I would talk to her about the ways people like me have made the UK a richer place culturally because we don't care that we make less than £35,000."
Kelly, 25
Teacher
Kelly is an English teacher working at a secondary school in Greater London. She has lived in Britain since she moved from New York in 2009, and has spent all her adult life building a home here. Kelly earns £33,000 and will be deported when her work visa runs out because, though some teaching roles are protected under the new law, English teachers are not among them. She met the love of her life two years ago, and says she "can't imagine leaving" him or her friends.
"This is my third year of teaching, and I put absolutely all of myself into this job," she says. "I love my students and I try my absolute best to support their success and work through their failures. Am I expendable to the system simply because of where I was born?
"I have been a fully-contributing, tax-paying citizen for the last three years, before which I paid to study here. I worked out the amount of money I will have put into the system since moving here, and it is staggering. I have never resented it for a second, but it is unbelievable to now have how much I've contributed be diminished to this figure [less than £35,000].
"I didn't build a life here from the age of 18 aware that it might all be taken away. Call it naivety, but I triple-checked my forms and followed all the rules and it wasn't clear to me.
"Every day I wake up and I teach children from all over the world - some British born, some immigrated. How many of their parents will also fall under this threshold? Why are they any different to the child sat next to them who was born in London, or Manchester, or Leeds? Why am I different to the English teachers who were born here, who also trained here, who also live here?"
Steven
Science researcher
Steven is an Australian who has been in Britain for almost three years. He is conducting high-level scientific research and would like to move into private industry in the UK when he leaves academia – but says he would be kicked out when he looks to settle because the STEM (science, technology, engineering and maths) jobs he is looking at fall below the £35,000 threshold.
He told the Independent: "Workers like me are driving innovation in STEM fields and we are small in number relative to other forms of immigration. It feels like the Government is just trying to be seen 'taking action'.
"I have paid taxes and into the NHS for the entirety of my residence here and never received any kind of benefit or public payment from the Government, as well as contributing by organising activities through an LGBT sports team, increasing the diversity of the London sports scene.
"I was not aware when I arrived that I may be denied the right to stay, and have been building groups of friends here who I consider to be my family. If I am forced to leave, I would leave behind them, a job I treasure and have sacrificed for – essentially the life I have built. I would certainly be very reluctant to ever return to the UK for any significant period of time."
Ola, 31
NHS biomedical scientist
Ola moved to the UK in January 2013 and works as an NHS biomedical scientist in Barrow-in-Furness, Cumbria. Originally from Nigeria, he raises funds for the community through hospital events and says he has never received any form of benefits from the Government. He was made to understand he would be allowed leave to remain beyond five years – but now thinks he won't meet the threshold.
"When I got this job, my employer had to satisfy tests meaning no-one else was available. Who is going to fill my post if I am forced to leave? And what happens now my employer knows I won't be earning £35,000 at the end of the fifth year and I'll be kicked out – should I still be trained on the job?
"I have made friends here, both at work and in the community. I have a brother, my niece and four nephews are here.
"I am aware of the Government's desire to reduce immigration, but after five years I will have devoted a significant proportion of my adult life to this country. I have made life choices based on being in this society. Why am I good enough to serve the Crown for five years and not for longer?"
Alyson
Classical musician
Alyson came to London to study classical flute performance at the Royal Academy of Music, and in 2014 co-founded a charity called Play for Progress which puts on therapeutic music programmes for refugee children. The charity was awarded the Deutsche Bank Award for Creative Enterprise, allowing it to launch an international programme for Burmese children in Thailand.
She told the Stop35k campaign: "My life is in London. My accomplishments, blood, sweat, and tears are here. I have worked very hard to create more for London, to enrich this beautiful city.
"I will need to apply for a new visa in nine months, and I will not be able to remain in the country after that, as the £35,000 limit is well above what I make annually. I plead for the Government to find another way to address their immigration concerns that will not kick me out of my own home."
Nicole
Journalist
Nicole is from Virginia, and has been living, working and paying taxes as an entertainment journalist in the UK for five years. She was following in the footsteps of her Ghanian grandfather who studied at Oxford, and has extended family in Britain as well. Since arriving here she has become engaged, and says she has "no idea" she faced being thrown out when she started working here.
She told the Independent: "There seems to be a lot of fear-mongering going on about 'migrants', and it seems that people don't understand who these migrants are. The Government has recently chosen to target immigrants who have lived in the country for several years and it's interesting just how poorly communicated this has been.
"So many of my peers have never heard of this new law. It's been designed to catch people out and deport hardworking, taxpaying immigrants who might have no idea that what they've been doing before and have been doing for so many years is now 'illegal'.
"It would be absolutely devastating to have to leave my fiance, friends and family. My life in London is everything to me, and I couldn't ever imagine having to leave it.
"If I could meet Theresa May tomorrow I'd probably turn down the opportunity. But I'd tell her to try and see immigration as a benefit, and that she needs to read up on her economic theory, because the benefits of immigrants in the UK far outweigh the negatives."
Register for free to continue reading
Registration is a free and easy way to support our truly independent journalism
By registering, you will also enjoy limited access to Premium articles, exclusive newsletters, commenting, and virtual events with our leading journalists
Already have an account? sign in
Join our new commenting forum
Join thought-provoking conversations, follow other Independent readers and see their replies