Sir Thomas Picton: Statue of 'sadistic slave owner' to be removed in Cardiff
Marble sculpture of Sir Thomas Picton described as an 'affront' to black people
Emily Goddard
Friday 24 July 2020 13:40 Comments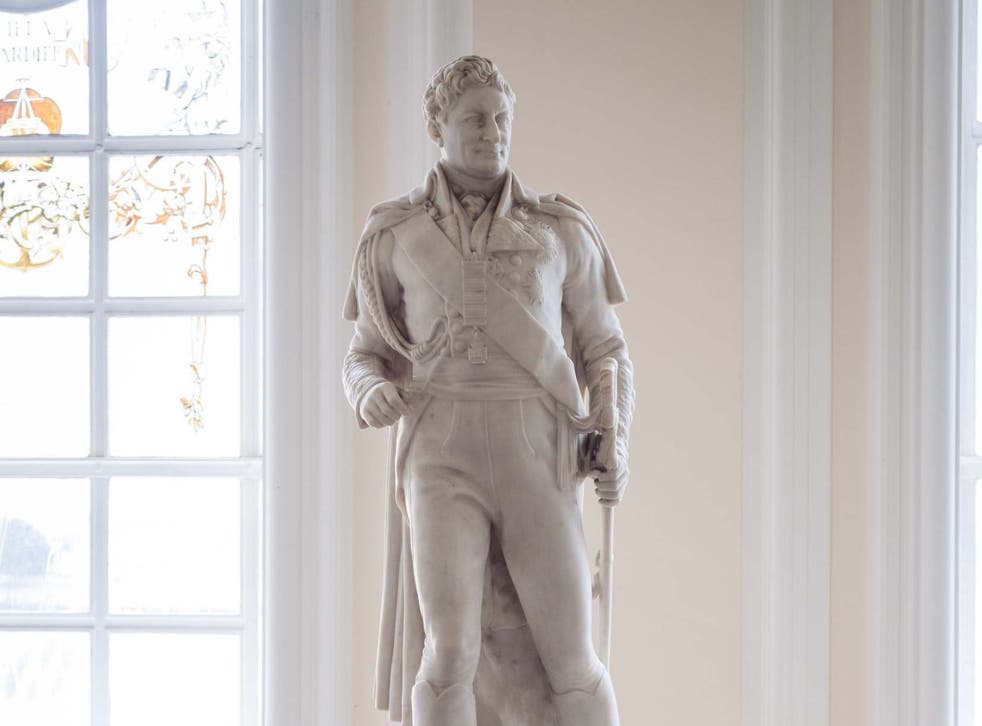 The statue of a "sadistic" 19th-century slave owner found guilty of torturing a 14-year-old girl of dual heritage is to be removed from a "Heroes of Wales" gallery at Cardiff City Hall.
The marble likeness of Sir Thomas Picton, which remembers him as the most senior officer killed at the Battle of Waterloo, has stood in the city's civic building since 1916 when it was unveiled by future prime minister David Lloyd George.
Calls to remove the statue have grown since the toppling of the Edward Colston memorial in Bristol during a Black Lives Matter march in June.
Cardiff mayor Dan De'Ath was the first official to raise the suggestion of taking down the statue of "sadistic" Picton in a letter to Cardiff Council.
The council voted on Thursday to remove the memorial, which will now be covered up while an application to permanently remove it is made, because the building is Grade I listed.
Labour's Saeed Ebrahim, who chairs a task force working with black communities in the Welsh capital, tweeted after the vote: "The symbolism of me, a black man, tabling this motion to remove a slaver statue is not lost on me."
Huw Thomas, the leader of Cardiff Council, had previously described the statue of Picton as an "affront" to black people and said he was pleased with the decision to remove it.
He added: "Whilst gestures such as this are important, they cannot deflect us from the harder task of trying to address the challenges still experienced by black communities today."
Picton was accused of having a dozen slaves executed during his "highly brutal" regime as governor of the-then British colony Trinidad and was convicted in 1806 of torturing a 14-year-old girl of dual heritage.
He is said to have authorised that the child, Luisa Calderón, be suspended by one arm with a pulley rope above a spike on the floor in an attempt to get her to confess to stealing from a businessman.
The incident caused public outrage and Picton was found guilty of illegal torture.
However, he was never sentenced and the verdict was reversed at a retrial two years later.
Mark Drakeford, the first minister of Wales, ordered an "urgent audit" of statues, street and building names to address Wales's connections with the slave trade in early July.
The review is being led by Gaynor Legall, the country's first black female councillor.
The first minister said: "This is not about rewriting the past — it is about reflecting it with the justice it deserves."
Additional reporting by Press Association
Register for free to continue reading
Registration is a free and easy way to support our truly independent journalism
By registering, you will also enjoy limited access to Premium articles, exclusive newsletters, commenting, and virtual events with our leading journalists
Already have an account? sign in
Join our new commenting forum
Join thought-provoking conversations, follow other Independent readers and see their replies