Thought-provoking video shows woman being groped on Tube as British Transport Police campaign to stop sexual harassment
Reported incidents of sexual harassment rose from 82 in 2013 to 121 in 2014
Jack Simpson
Tuesday 14 April 2015 13:08 Comments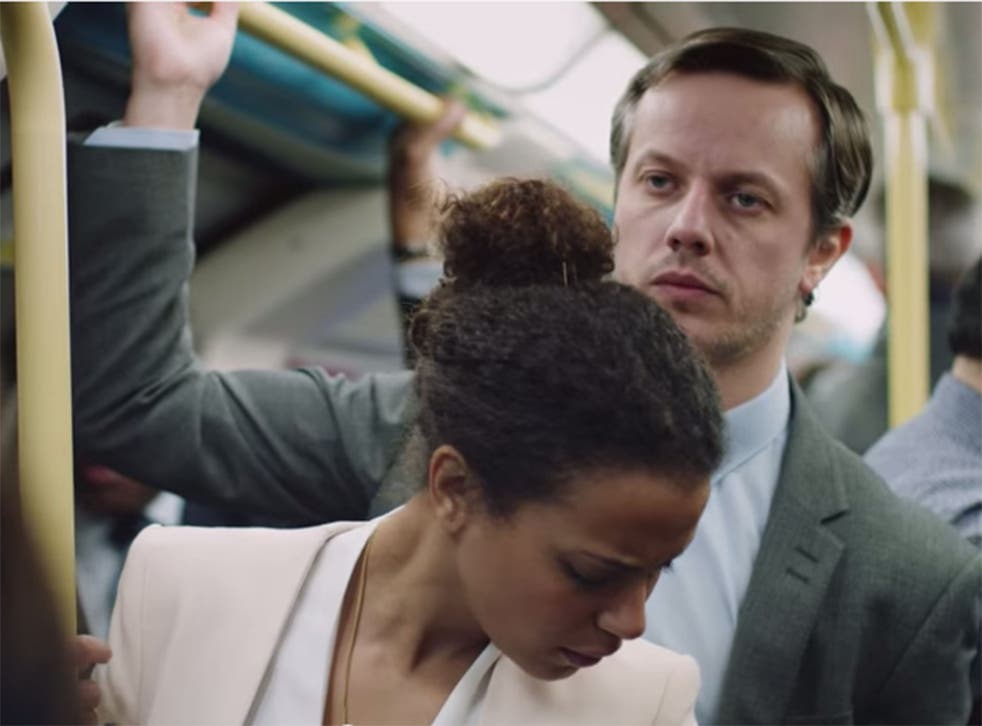 A new thought-provoking video has been released by British Transport Police in a bid to urge more London transport users to report instances of sexual harassment that they experience while on the Tube.
The video title "Report it to Stop it" was released yesterday and is aimed at helping to bring about a London transport system free from harassment, by getting victims to text the BTP when they feel they have been a victim of sexual harassment or assault.
The video was made in association with the Metropolitan Police Service, the City of London Police and Transport for London, as part of the BTP's Project Guardian, which was set up after a study in 2013 found that 15% of Londoners had experienced unwanted sexual behaviour on the transport network, but only 10% of these incidents were reported to the police.
In the video, a woman is filmed standing on a busy tube train, when a male commuter begins behaving inappropriately towards her.
As the man's actions become of an increasing sexual nature, the viewer is repeatedly asked, "Would you report this?"
At one point, the man is filmed groping and rubbing the woman as fellow commuters stand by unaware of his actions.
The video ends with the clearly shaken traveller running off the train and outside of the station, before reporting the incident to the BTP by texting the number 61016.
The BTP were also keen to stress to those using the service that it would be the responsibility of the BTP to investigate the offence on behalf of the victim and victims would not have to prove whether the actions were criminal or intentional.
Mark Newton, Assistant Chief Constable of British Transport Police, said: "Everyone has the right to travel on the transport network safely and we will not tolerate any unwanted sexual behaviour.
"We want the travelling public to feel confident that we take every sexual incident seriously no matter what has happened and we believe what is reported to us.
"By working with our partners we want people to feel encouraged to report unwanted sexual behaviour, and we will do everything we can to find those responsible."
If you feel you have been a victim of sexual harassment on London Transport you can report it by texting the BTP on 61016 or calling the Met Police on 101
Register for free to continue reading
Registration is a free and easy way to support our truly independent journalism
By registering, you will also enjoy limited access to Premium articles, exclusive newsletters, commenting, and virtual events with our leading journalists
Already have an account? sign in
Join our new commenting forum
Join thought-provoking conversations, follow other Independent readers and see their replies