45,000 gather in London to protest Israeli action in Gaza
Organisers and demonstrators also calling on UK government to impose an immediate arms embargo on Israel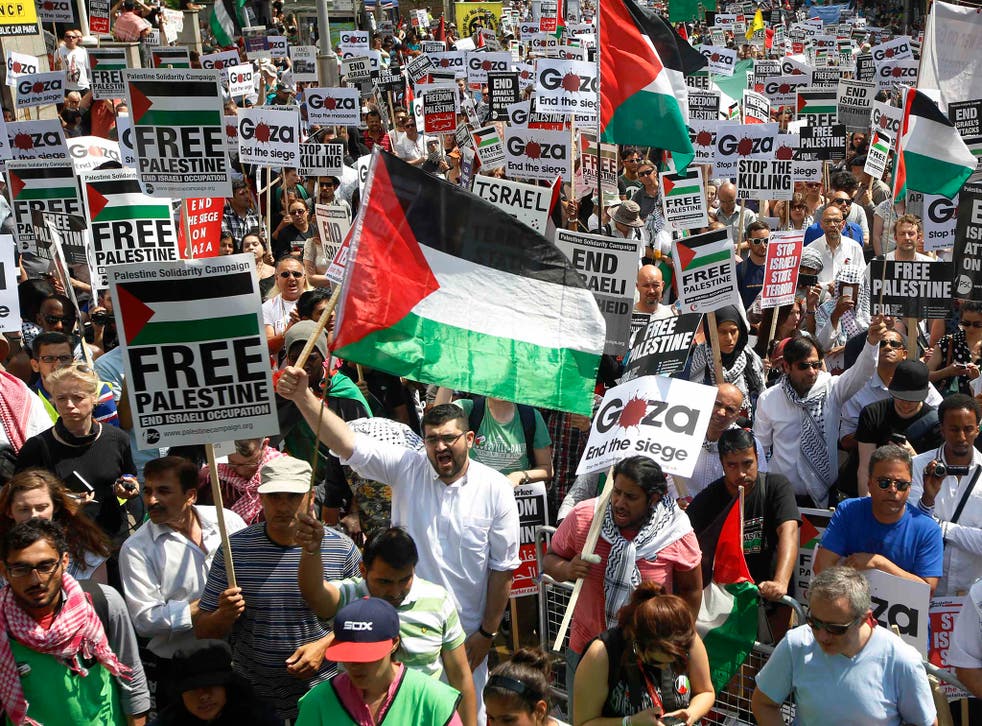 Tens of thousands of people amassed outside the Israeli embassy in London today to protest against Israel's incursion into Gaza which has killed over 1000 Palestinians, including at least 192 children.
Chanting messages of solidarity to the Palestinian people, a constant flow of supporters filed through High Street Kensington underground station from early in the day.
45,000 people joined the demonstration, which later followed a route to Parliament, according to figures released by the Metropolitan Police.
The latest in a series of protests, last Saturday around 20,000 marched from outside Downing Street to the Israeli embassy.
Today's protest comes as Israel and Hamas observe a twelve hour cease fire.
Efforts by international powers to broker a complete end to the violence have so far proved fruitless, with Israel's defense minister warning Israel may soon "significantly" expand the ground operation in Gaza.
37 Israeli soldiers have died in the operation, while two Israeli civilians and a Thai migrant worker have been killed by Hamas rockets.
45,000 march for Gaza in London

Show all 12
Yesterday, members of the Palestinian Solidarity Campaign along with MPs Diane Abbott, Jeremy Corbyn and Caroline Lucas delivered an open letter to Downing Street calling on the Prime Minister to halt arms trade with Israel.
According to Amnesty International - which similarly, is urging people to email Foreign Secretary Philip Hammond concerns over UK arms trade with Israel - the UK sold £6.3 million of arms to Israel last year.
Further events in opposition to Israel's military operation in Gaza were underway in towns and cities across the UK, including Manchester, Edinburgh, Birmingham and Newcastle.
Register for free to continue reading
Registration is a free and easy way to support our truly independent journalism
By registering, you will also enjoy limited access to Premium articles, exclusive newsletters, commenting, and virtual events with our leading journalists
Already have an account? sign in