Thousands march against NHS contract changes: 9 signs that show why junior doctors deserve to be better paid
Junior doctors are protesting Health Secretary Jeremy Hunt's proposed changes to their working hours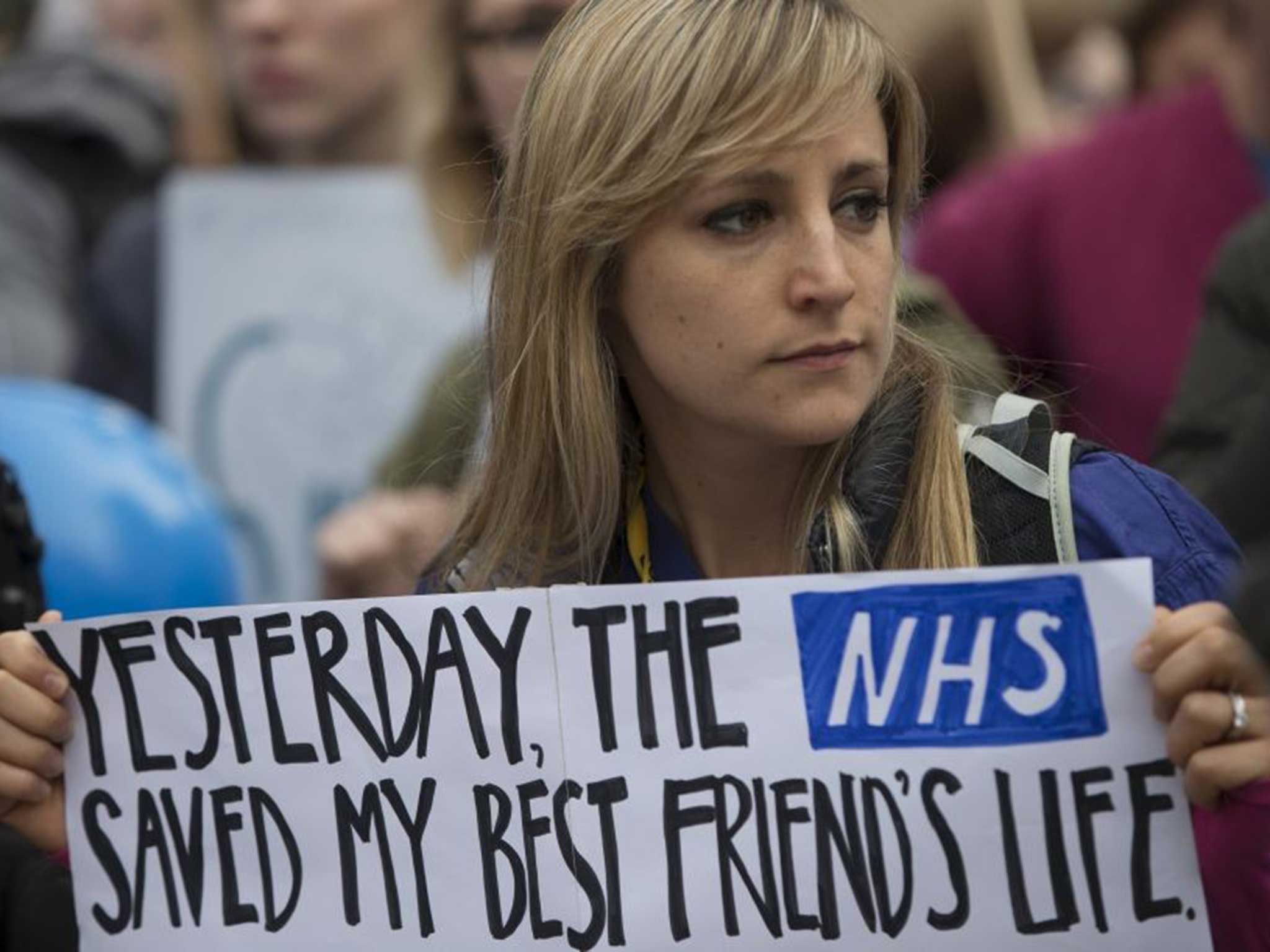 Junior doctors have marched in London, Belfast and Nottingham to protest planned changes to their contract by the government.
The proposal will change the definition of anti-social hours, re-classing Saturday and evening weekend shifts as within normal working hours for doctors.
Their union, the British Medical Association (BMA), has claimed the changes will lead to a drop in junior doctors' salaries – a charge refuted by Health Secretary Jeremy Hunt, who claims the BMA have been misleading their members over the proposals.
Mr Hunt said the BMA was "stoking up quite unnecessary anger" against his changes.
The changes would see junior doctors' pay dramatically reduced by up to 30 per cent. Many would be unable to earn extra payments for working unsociable hours.
Under Mr Hunt's proposals, usual working hours would be extended from 7am to 7pm Monday to Friday, to 7am to 10pm Monday to Saturday. The change adds 28 hours, on average, to a doctor's working week, and simultaneously would reduce their pay.
On Saturday, thousands of doctors and supporters gathered to protest the changes in Westminster in the most high-profile march yet.
Among the placards held by demonstrators are a number representing those unable to attend as they are working – a neat attack on Mr Hunt's claim the NHS does not offer a 24-hour service. Doctors have reiterated this applies only to routine care, and not emergency services.
Organiser Anna Warrington, a 32-year-old junior doctor who works in north west London, said there was "an unbelievable groundswell of support from across the board."
She told the Evening Standard the proposal would see doctors returned "to the bad old days of hundred hour weeks when doctors just can't work safely."
Join our commenting forum
Join thought-provoking conversations, follow other Independent readers and see their replies