Thousands of Polish workers to take part in the first ever migrant workers strike in Britain
Plans to protest come after a Government crackdown against illegal immigrants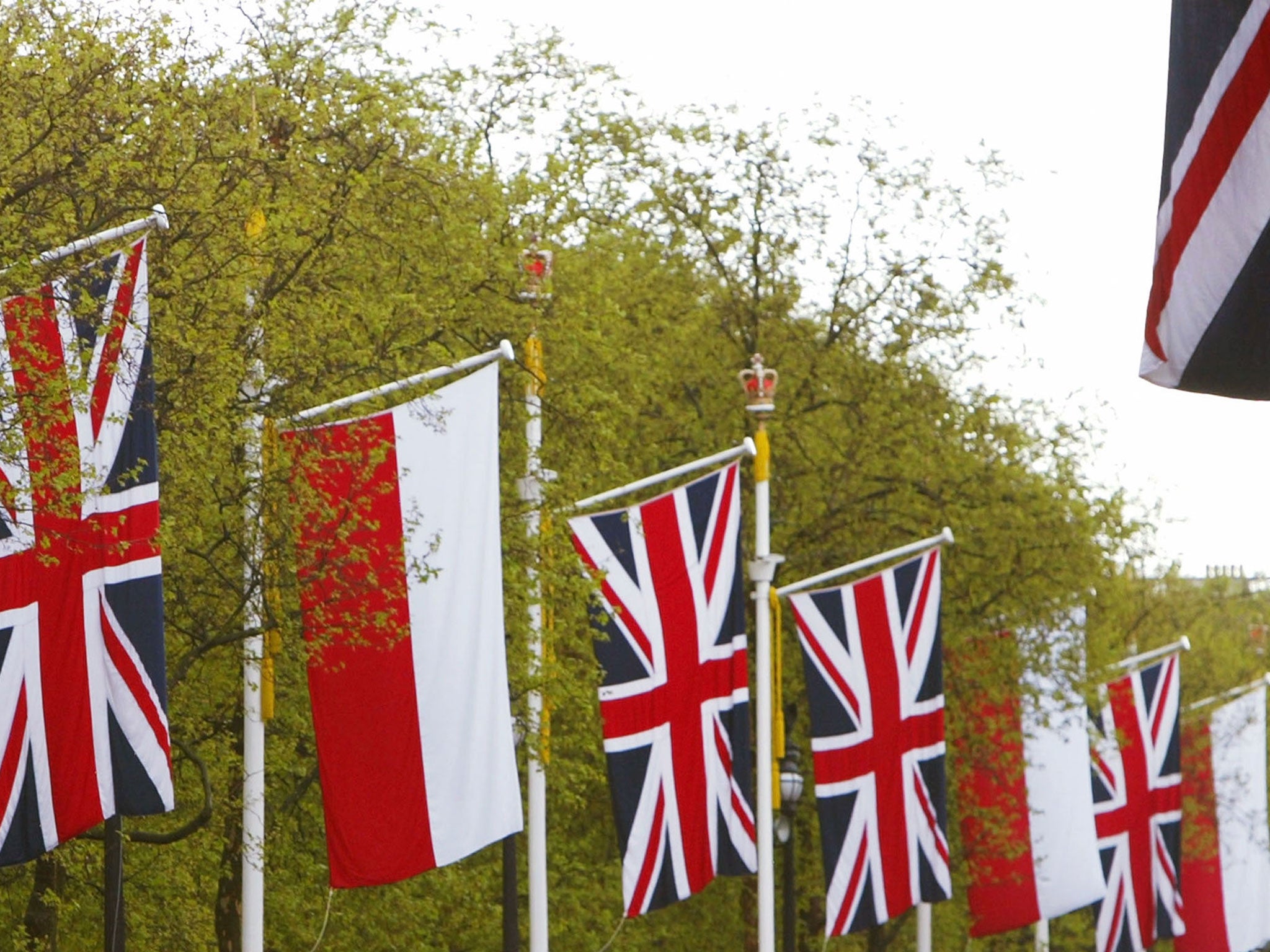 Thousands of Polish people working in Britain are expected to take part in the first ever migrant workers strike in this country later this month. The protest, planned for Thursday 20th August, is the result of discussions on Polish internet forums by people angry at immigrants being blamed for Britain's economic problems.
And the unofficial strike, which does not involve any trade unions, is being backed by the Polish Express newspaper which has created a Facebook group to promote the event. A red t-shirt produced for the protest states: "Enough! Stop blaming us."
The suggestion of a strike came from one of their readers, claimed Tomasz Kowalski, editor, Polish Express. "It's just a way to show people in the UK that immigrants are an important part of Britain. We want to make the point that we are here and that we want to feel appreciated," he said.
At more than 680,000 people, the Polish community is one of the biggest in Britain. Around half a million Polish workers are relied upon in areas such as construction, healthcare and catering.
Threats to strike come amid a Government crackdown against illegal immigrants, prompted by repeated attempts by migrants seeking to cross the English Channel from Calais in recent weeks.
But opinion is divided over the planned protest. "This is not the sort of thing we would be inclined to support for the simple reason it might be more detrimental to individuals with repercussions from employers, than any advantage that could be gained," said Tadeusz Stenzel, chairman, Federation of Poles in Great Britain.
"I don't think the majority of Polish migrant workers would support it, but there are undoubtedly grounds for grievances about exploitation in parts of the economy," he added.
And Jason Heyes, Professor of Employment Relations at University of Sheffield, warned: "The idea of a one-day strike is fraught with difficulties. The minimum necessary conditions for lawful strike action, including the existence of a trade dispute, would not be present so any workers deemed to be striking would not have the protection that is extended to workers taking lawful strike action."
Yesterday saw the launch of a protest of a more positive kind. Using the Twitter hashtag #Polishblood, organisers want Polish migrants to donate blood on the 20th August, rather than not turning up for work. Hundreds of people have already pledged to donate blood since the campaign was launched on Facebook and Twitter yesterday.
Lawyer George Byczynski, coordinator of the British Poles Initiative, a campaigning group behind the move, told The Independent: "Everybody will find something for themselves in this protest, if somebody feels they are discriminated against they will be able to show the most positive thing that somebody can do, a very noble thing of just giving blood. It's a purely positive thing to foster the British/Polish relations."
Far from being a drain on the nation, migrants actually make Britain a more prosperous place, according to a major report by researchers at University College London last year. It found that immigrants from the European Union who came to Britain between 2000 and 2011 paid out £20 billion more in taxes than they received in benefits.
Britain's economy could come to a standstill if hundreds of thousands of Polish workers went on strike, and "many Poles are concerned that our nationality has been considered as a scapegoat in the immigration debate," according to Mr Byczynski.
But now is not the time for such action, he added: "Recently the relations have enormously improved and we have not witnessed any major attacks on Poles from mainstream media or politicians."
The call for Polish workers to donate blood, rather than strike, has cross-party support. Joanna Dabrowska, chair of the Conservative Friends of Poland, said: "Whilst striking is of the last resort, we fully support alternative community initiatives such blood donations."
And Ella Vine, chair, Labour Friends of Poland, commented: "I think that the blood-giving initiative is great... and we should be doing more to integrate migrants better with our communities, encourage positive relationships and working together for common goals."
Donating blood is one example of how people can "highlight their positive contribution to the UK in a constructive and positive way," commented Jakub Krupa, head of the Poles in UK campaign, which promotes the positive contribution of the Polish community.
Migrants in numbers
There are more than six million foreign-born workers in Britain, accounting for one in seven of all in employment, according to Oxford University's Migration Observatory.
They make up more than a third of workers in food and clothing manufacturing, and more than a quarter of warehouse workers.
And 31 per cent of cleaners and people working in food preparation and hospitality – ranging from butchers to cooks and bar managers - are migrant workers.
Around 30 per cent of NHS doctors, and 40 per cent of nurses, are from overseas.
One in five of carers are foreign workers, and tens of thousands of migrants work as fruit and vegetable pickers.
More than one in three of all foreign-born workers live in London.
Join our commenting forum
Join thought-provoking conversations, follow other Independent readers and see their replies