Thousands protest against Syria air strikes as Stop the War Coalition marches on London
Britain is already involved in air strikes against Isis in Iraq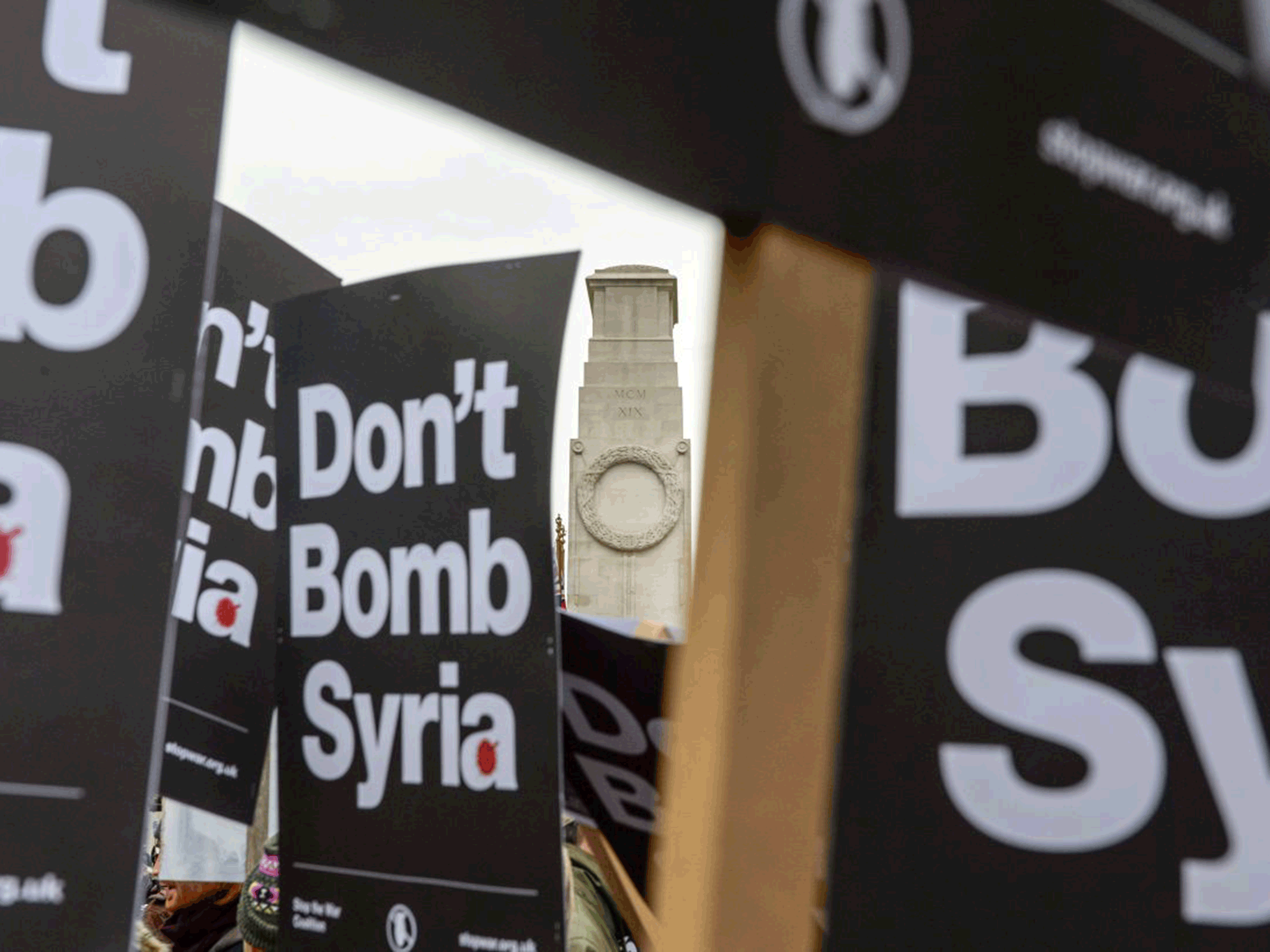 Thousands of people have taken to the streets of London to protest against Britain joining the bombing campaign against Isis in Syria.
The demonstration was one of many across the country organised by the Stop The War Coalition protest movement.
Many famous faces were present as actor Mark Rylance and musician Brian Eno handed a letter to Downing Street urging David Cameron not to bomb Syria
Britain is already involved in air strikes against Isis in Iraq and Mr Cameron is pushing for military action in Syria. Government ministers have been urged to phone members of the opposition to get them to support air strikes, after Jeremy Corbyn openly opposed the proposals.
The Labour party leader, who is a lifelong pacifist, has written to MPs saying he opposes action, despite some in his shadow cabinet expressing their support for the Prime Minister's proposals.
Shadow chancellor John McDonnell pushed for a free vote saying MPs should be allowed to make their own judgement.
Parliament is expected to vote on the issue next week.
Register for free to continue reading
Registration is a free and easy way to support our truly independent journalism
By registering, you will also enjoy limited access to Premium articles, exclusive newsletters, commenting, and virtual events with our leading journalists
Already have an account? sign in
Register for free to continue reading
Registration is a free and easy way to support our truly independent journalism
By registering, you will also enjoy limited access to Premium articles, exclusive newsletters, commenting, and virtual events with our leading journalists
Already have an account? sign in
Join our new commenting forum
Join thought-provoking conversations, follow other Independent readers and see their replies