Tilbury Docks: 35 people found in shipping container are 'Sikhs from Afghanistan'
The Border Force are waiting to conduct interviews with the group
Heather Saul
Sunday 17 August 2014 15:48 Comments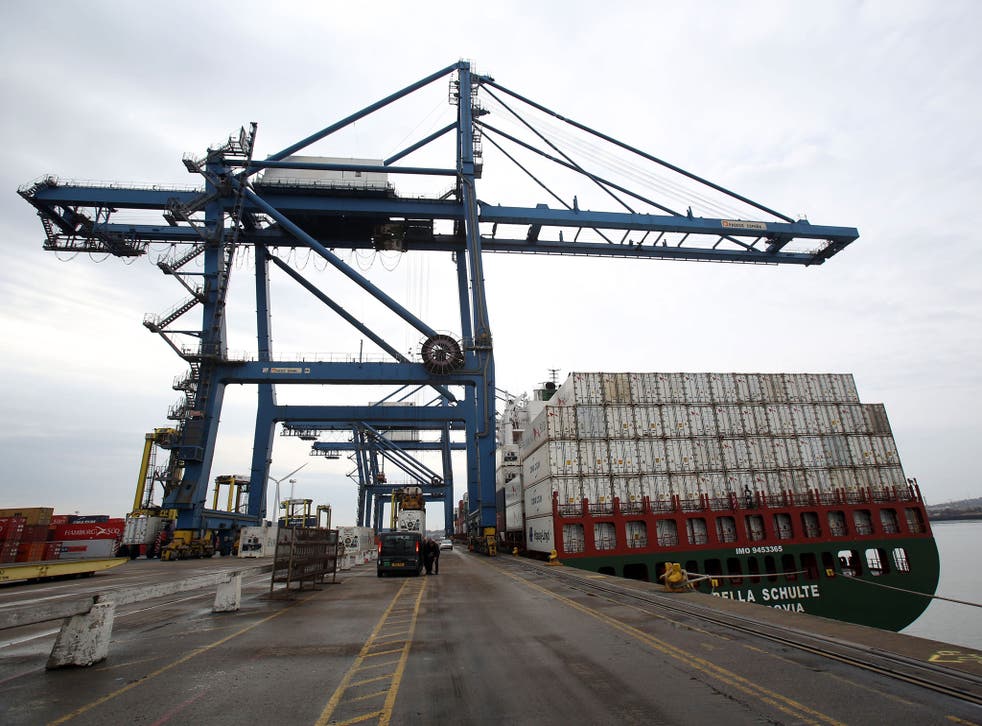 The 35 adults and children found from inside a shipping container at Tilbury Docks are believed to be Sikhs from Afghanistan, Essex police have said.
An international investigation was launched after 35 adults and children were found "banging and screaming" in the container on Saturday morning. One of the men had died and the rest were treated for severe dehydration and hypothermia.
Belgian Police believe the immigrants were probably already inside the container when it was dropped at a European port before setting sail for Britain.
Thirty have since been discharged from hospital and Superintendent Trevor Roe, of Essex Police, said officers and the Border Force will now conduct interviews them via interpreters to determine exactly what happened.
All will be taken care of by the Border Force in a "suitable location" once officials have finished questioning them. The Red Cross provided food and welfare for the group overnight.
"We now understand that they are from Afghanistan and are of the Sikh faith," Mr Roe said Sunday.
"We have had a good deal of help from partners within the local Sikh community in the Tilbury area to ensure that these poor people, who would have been through a horrific ordeal, are supported in terms of their religious and clothing needs."
A post-mortem examination into the man's death is being conducted today while the container in question is being forensically examined.
Police believe substances found in the container are cleaning chemicals which are not thought to pose any health risk.
Peter De Waele, spokesman for the Federal Police in Belgium, said it appeared to be "impossible" for the 35 men, women and children to be loaded into the unit in the time it was at Zeebrugge, a port in the north of the country.
He said: "We saw that this container was there for one hour in all in an area where there is a lot of cameras, a lot of people and a lot of cars driving. It was around 6pm so it wasn't dark.
"We think that the possibility [is that] the victims were already on the container before it was put down in Zeebrugge because in that area it is rather impossible to put 35 people in that container
"That is not exact information. I think the investigation has to give answers to this question."
He declined to confirm whether detectives have already identified the vehicle which delivered the container to Zeebrugge.
The container was one of around 50 on board the P&O Ferries commercial vessel the Norstream when it arrived in Essex.
Additional reporting by agencies
Register for free to continue reading
Registration is a free and easy way to support our truly independent journalism
By registering, you will also enjoy limited access to Premium articles, exclusive newsletters, commenting, and virtual events with our leading journalists
Already have an account? sign in
Join our new commenting forum
Join thought-provoking conversations, follow other Independent readers and see their replies