Timeless fells, hosts of golden daffodils...and piles of ashes: Lake District Park Authority urge mourners to dispose of remains carefully
Mourners who scatter the ashes of relatives or beloved pets are being asked to be more considerate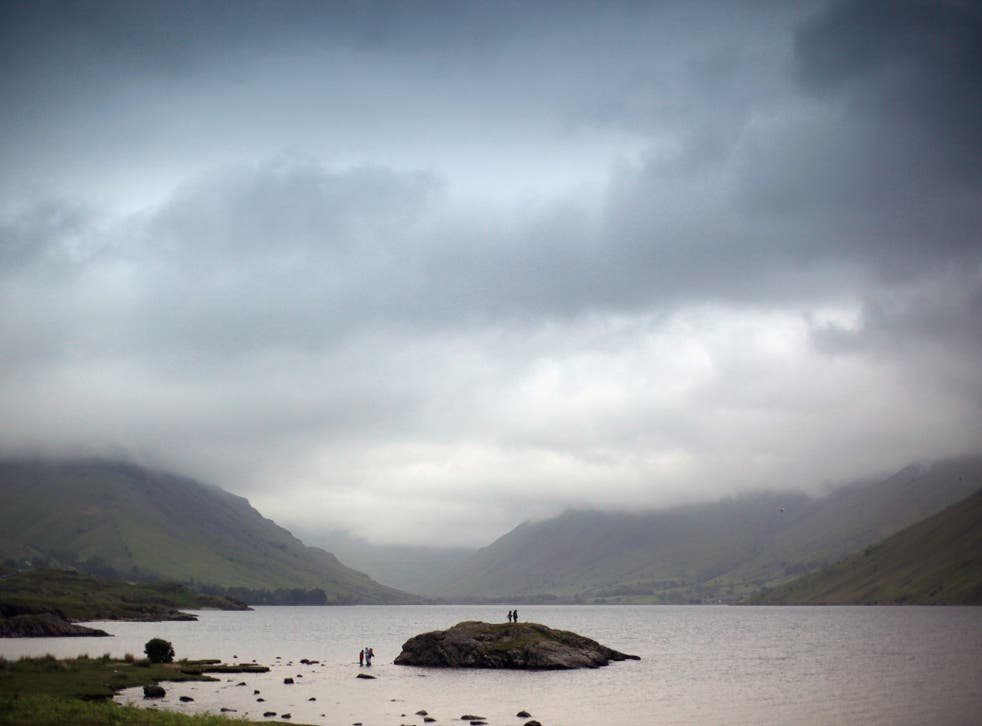 Wandering lonely as a cloud over the Lake District's timeless fells, - with their glimpses of distant shimmering meres and hosts of golden daffodils - has inspired generations of walkers to reflect on their own tiny place in the universe.
But for modern day ramblers it seems a more unsightly reminder of man's mortality and all-too-brief span is in danger of becoming a regular feature of the landscape.
Mourners who scatter the ashes of relatives or beloved pets are being asked to be more considerate in the way they dispose of the remains. Steve Tatlock, a ranger at the Lake District National Park Authority urged people to make the final resting places less obtrusive.
"It can be upsetting to see large piles of ashes dotted around, so we would ask people to spread them around. It's about being sensitive but also responsible," he said.
"We understand that families want to scatter ashes of relatives and pets in places they enjoyed. However, it is important to pick up cardboard left behind because it is littering," he added.
According to Co-Operative Funeralcare, Britain's largest funeral director, three quarters of all funerals now involve cremation – a figure which has doubled in the past 50 years.
More than half of families now choose to scatter the ashes of a loved one with one third choosing a natural beauty spot such as a national park, recent figures show.
Alfred Wainwright, author of the definitive guides to Lake District peaks, had his ashes scattered on Haystacks after his death in 1991. But the growing taste for do-it-yourself memorials has prompted growing concern over the impact it is having on the natural environment
Dr Malcolm Petyt, of the Ramblers Association, said there was concern that the sheer volume of ashes in some particularly popular spots could affect the ecosystem. "The naturalists among us may say a concentrated amount in one place could have an effect on biodiversity in the area," he said.
Mike Innerdale, of the National Trust, also warned that mourners should be careful of contamination. "Avoid sensitive wildlife habitats like ponds and wet flushes and keep away from water courses."
Steve Curl, 60, and his wife Beth, of Underbarrow, discovered five discarded cardboard boxes at a popular beauty spot near a waymark cairn on the Langdale Pikes.
"The fact that friends and relatives of the deceased or pet owners should carry ashes to such high places, scatter them and simply leave the boxes to litter the fells is completely incomprehensible," said Mr Curl.
"I find the idea of scattering ashes a bit disconcerting but it was the rubbish that made us really angry," said Mr Curl.
Most organisations allow ashes to be scattered across the Lake District but have encouraged mourners to act responsibly.
Derek Cockell, of the Wainwright Society, said he was 'dismayed' that containers had been discarded.
"It is a landscape that many people have a close affinity with during their lifetime and they wish their ashes to be scattered on a favourite fell or viewpoint after their death," he said.
"However, the Lake District landscape is a fragile environment and, as Wainwright stated, 'like a rare jewel it should be treasured and guarded'."
Register for free to continue reading
Registration is a free and easy way to support our truly independent journalism
By registering, you will also enjoy limited access to Premium articles, exclusive newsletters, commenting, and virtual events with our leading journalists
Already have an account? sign in
Register for free to continue reading
Registration is a free and easy way to support our truly independent journalism
By registering, you will also enjoy limited access to Premium articles, exclusive newsletters, commenting, and virtual events with our leading journalists
Already have an account? sign in
Join our new commenting forum
Join thought-provoking conversations, follow other Independent readers and see their replies