Tony Blair 'must reveal what he knows' about torture of Guantanamo Bay prisoner Shaker Aamer
Mr Salmond says Tony Blair and Jack Straw should 'face up and tell us exactly what they knew and when they knew it'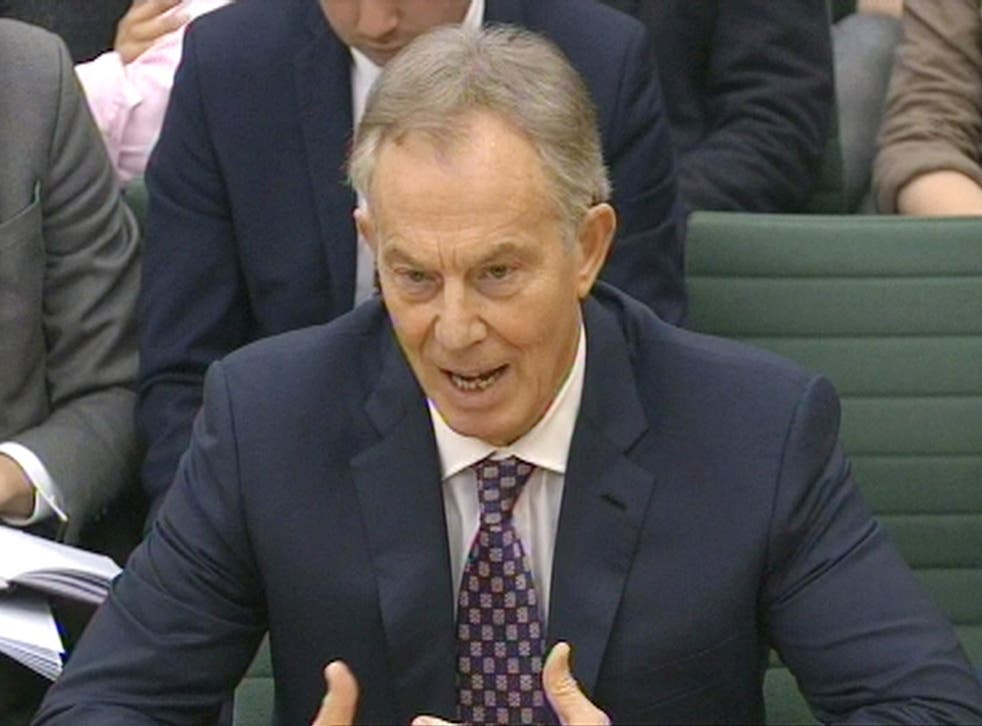 Tony Blair has questions to answer over claims over Shaker Aamer's brutal treatment at American hands, the former Scottish First Minister, Alex Salmond, said today.
He said the former Prime Minister and Jack Straw, who was Foreign Secretary at the time that Mr Aamer was detained, should "face up and tell us exactly what they knew and when they knew it".
Mr Aamer, was the last British resident to be released from Guantanamo Bay, returning to Britain in October after being held without charge for 14 years.
He said British officers were present when he was tortured in Afghanistan shortly after being picked up by US forces.
His lawyers said he was tortured and held in solitary confinement for 360 days while he was held at Guantanamo Bay.
Alex Salmond, who is now the SNP's foreign affairs spokesman, said Mr Aamer makes a "not unreasonable" allegation that Mr Blair and Mr Straw knew about his "illegal abduction" and "torture".
He told BBC1's Andrew Marr Show: "As in so many things Messrs Blair and Straw have a great deal to answer for. They have to be asked a straight question – how could they possibly not have known about the fate that had befallen a British citizen?"
He said: "Governments have many responsibilities but the primary responsibility of all governments is to keep their own citizens safe from harm and governments aren't meant to collaborate on the illegal abduction and the torture of one of their own citizens."
Mr Salmond said few people would doubt that Mr Aamer had been held "illegally and improperly" and remained in Guantanamo "long after everyone knew he had no connection with terrorism whatsoever".
A Foreign Office spokesman said: "The UK Government stands firmly against torture and cruel, inhumane and degrading treatment or punishment.
"We do not participate in, solicit, encourage or condone it for any purpose. Neither does the UK make use of any so-called enhanced interrogation techniques. We have consistently made clear our absolute opposition to such behaviour and our determination to combat it wherever and whenever it occurs."
In a statement, a spokesperson for the office of Tony Blair told The Independent: "Tony Blair has always been opposed to the use of torture; has always said so publicly and privately; has never condoned its use and thinks it is totally unacceptable. He believes the fight against radical Islamism is a fight about values and acting contrary to those values - as in the use of torture - is therefore not just wrong but counter-productive."
Register for free to continue reading
Registration is a free and easy way to support our truly independent journalism
By registering, you will also enjoy limited access to Premium articles, exclusive newsletters, commenting, and virtual events with our leading journalists
Already have an account? sign in
Register for free to continue reading
Registration is a free and easy way to support our truly independent journalism
By registering, you will also enjoy limited access to Premium articles, exclusive newsletters, commenting, and virtual events with our leading journalists
Already have an account? sign in
Join our new commenting forum
Join thought-provoking conversations, follow other Independent readers and see their replies