Did Tony Blair inspire an entire generation of voters to hate politics?
The percentage of under 35s who voted dropped significantly between the 1992 and 1997 elections
Katie Forster
,
Jon Stone
Friday 23 September 2016 14:02 Comments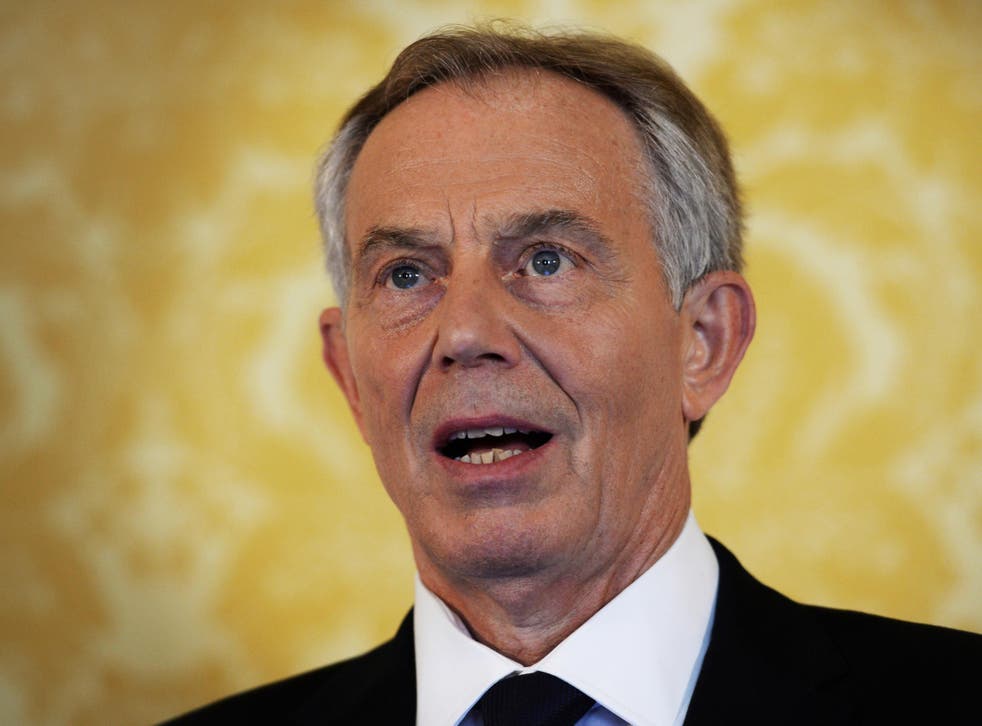 Political apathy among young people is often cited as the reason for their reluctance to vote in general elections – but this has not always been the case.
While research suggests the gap between the proportion of young and older people who vote is widening, back in 1964 voter turnout across different age groups was roughly the same.
In fact, the percentage of people under 35 who voted dropped significantly between the 1992 and 1997 elections. Could the arrival of Tony Blair's New Labour be partly to blame?
A new report into this disparity in turnout figures from the Resolution Foundation titled Votey McVoteface found "a growing divide between young and old".
"The generational turnout gap that has opened up since the late 1990s – and was recently laid bare by voting patterns in the EU referendum – is a cause for concern," said the report.
"A growing divide between young and old means that generation X and the millennials have voted in lesser numbers than previous generations did during early adulthood."
In 1992, 75 per cent of people under 25 and 87 per cent of people aged 25-34 voted, compared to 87 per cent of people aged 55-64 and 89 per cent of people over 64, according to the Sussex European Institute (SEI).
But in 1997, when Mr Blair brought Labour to a landslide victory with the theme song Things can only get better after 18 years of Conservative leadership, the figures told a very different story.
The proportion of under 25s who voted in that election dropped 15 points to 60 per cent, while turnout for those aged 25-34 was 69 per cent, an even bigger drop of 18 percentage points.
However, turnout for older age groups did not change significantly, with 88 per cent of 55-64 year olds and 85 per cent of over 64s turning up to the polling booth.
This could be because young people perceived less difference between the major parties after the Labour Party's move towards the centre, suggested the SEI.
According to research by the SEI, "people don't vote when they can see little or no difference between the political parties."
"Tony Blair's abandonment of traditional Labour policies and his move towards the centre reduced the number of policy positions on which the Labour and Conservative parties differed," said the research.
It said this made a change from the 1980s, when there was a "distinct difference in policies between the parties."
The drop in voter turnout among young people could also be explained by a decline in party membership by young people and their parents, according to the SEI.
Labour leadership contest: Jeremy Corbyn vs Owen Smith

Show all 8
It's possible that "they are less shackled to political parties and identify less with the social groups that have traditionally provided voters with a political identity," it said.
The figures used by both the SEI and the Resolution Foundation are taken from the British Election Study, a survey which has taken place after each general election since 1964.
They are not meant to be exact, but instead give an idea of voting trends across the years.
Register for free to continue reading
Registration is a free and easy way to support our truly independent journalism
By registering, you will also enjoy limited access to Premium articles, exclusive newsletters, commenting, and virtual events with our leading journalists
Already have an account? sign in
Join our new commenting forum
Join thought-provoking conversations, follow other Independent readers and see their replies