Third of British people want to see Tony Blair tried as a war criminal over Iraq, finds YouGov poll
Survey was conducted on the day the High Court blocked a private prosecution against the former prime minister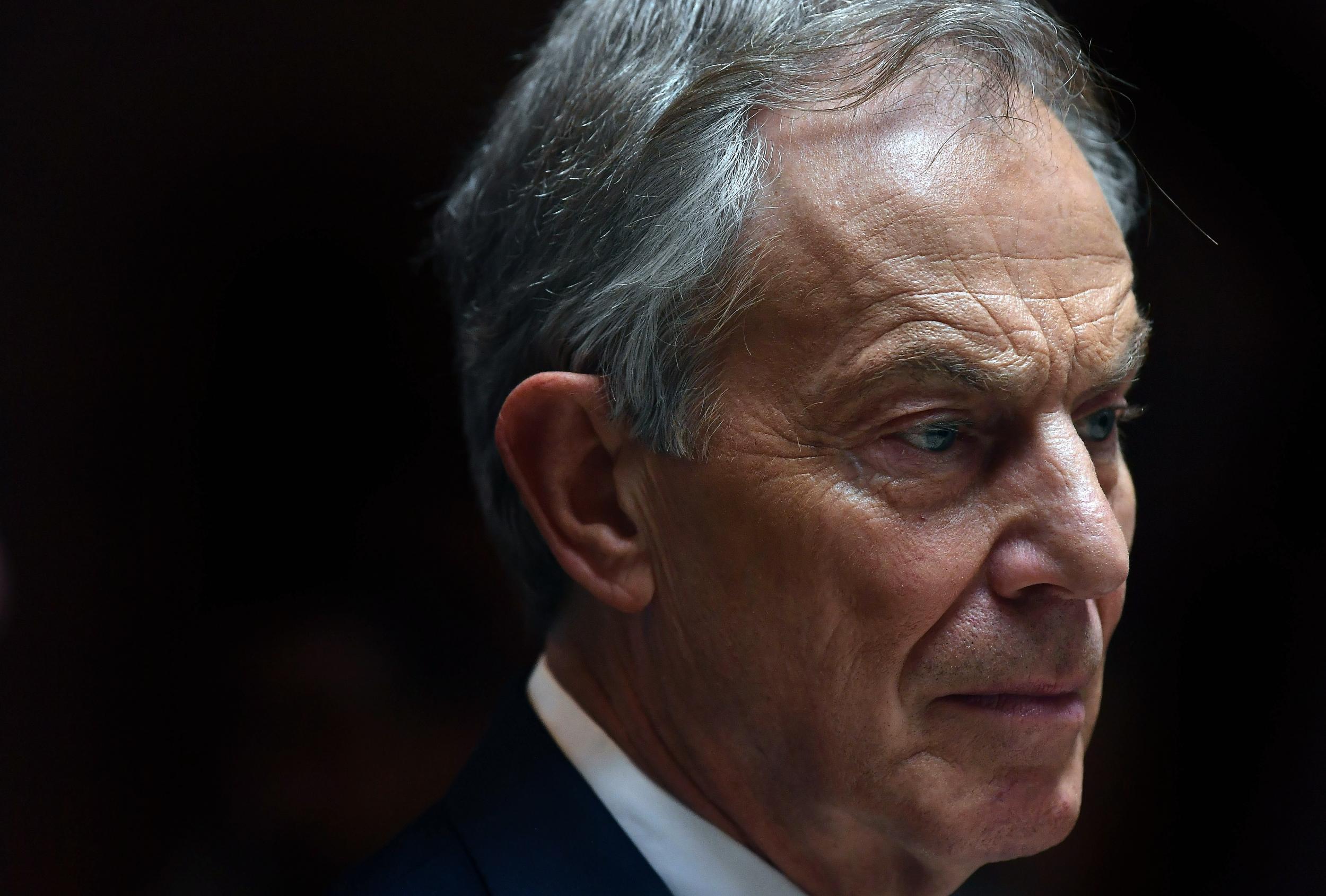 Tony Blair should be tried as a war criminal over the Iraq War, according to a third of Britons surveyed in a new poll.
Carried out on the same day that the High Court blocked a bid by a former chief of the Iraqi Army's staff to bring a private prosecution against the former prime minister, the YouGov survey asked 3,264 adults representative of the population in Britain to pick one of five statements that best summed up their views about him in respect of the Iraq War.
A third – 33 per cent – of those taking part in the survey chose "Mr Blair knowingly misled Parliament and the public and should be tried as a war criminal".
The number of respondents who said Mr Blair should be tried as a war criminal was higher among those aged above 65, with 42 per cent choosing that answer compared with only 26 per cent of those aged 18 to 24.
Overall, about 27 per cent answered they did not know which statements best summed up their views on the matter and 15 per cent said they agreed that he "knowingly misled Parliament and the public but we should now move on and take no action against him".
Nearly half of the 18 to 24-year-olds, or 47 per cent, said they did not know which statement to pick.
Among the respondents, 13 per cent chose the sentence: "Even if some of the details were wrong, Mr Blair was right to warn that Saddam Hussein's regime was extremely dangerous."
12 per cent said Mr Blair misled Parliament and the public about the scale of the threat from Iraq "but did not intend to do so".
Of those who identified as Conservative voters, 40 per cent said they wanted to see Mr Blair tried as a war criminal compared with 31 per cent of Labour voters and 25 per cent of Liberal Democrats.
Among SNP voters, 39 per cent said they wanted to see him tried, as did 54 per cent of Ukip voters.
The findings come as the debate over criminal proceedings against Mr Blair resumed after Lord Thomas of Cwmgiedd, the Lord Chief Justice, and Mr Justice Ouseley dismissed General Abdul Wahed Shannan Al Rabbat's application for private prosecution, saying there was "no prospect" of the case succeeding.
The general has accused Mr Blair of committing a "crime of aggression" by invading Iraq in 2003 to overthrow its leader Saddam Hussein. He wanted to prosecute Mr Blair along with former Foreign Secretary Jack Straw and Lord Goldsmith, the then Attorney General.
In pictures: Families of Iraq War victims react to Chilcot report
Show all 10
His application to the High Court for a judicial review was an attempt to overturn a ruling by the House of Lords in 2006 that there is no such crime as the crime of aggression under the law of England and Wales.
The general lives in Oman and does not possess a passport to travel to the UK.
The UK was part of a US-led coalition which invaded Iraq after former US President George W Bush and Mr Blair accused Hussein of possessing weapons of mass destruction and having links to terrorists.
But the Chilcot report, which summarised the findings of a public inquiry into Britain's role in the war, concluded Mr Blair deliberately blurred lines between what he believed and what he knew.
It found that the former Prime Minister had convinced himself with unjustified certainty that Hussein had weapons of mass destruction, when intelligence reports had not established "beyond doubt" that they existed.
Join our commenting forum
Join thought-provoking conversations, follow other Independent readers and see their replies