Tony Blair: Woolwich attack shows there is a 'problem within Islam'
The former Prime Minister said the ideology that inspired the act of terror that shocked Britain last month is 'profound and dangerous'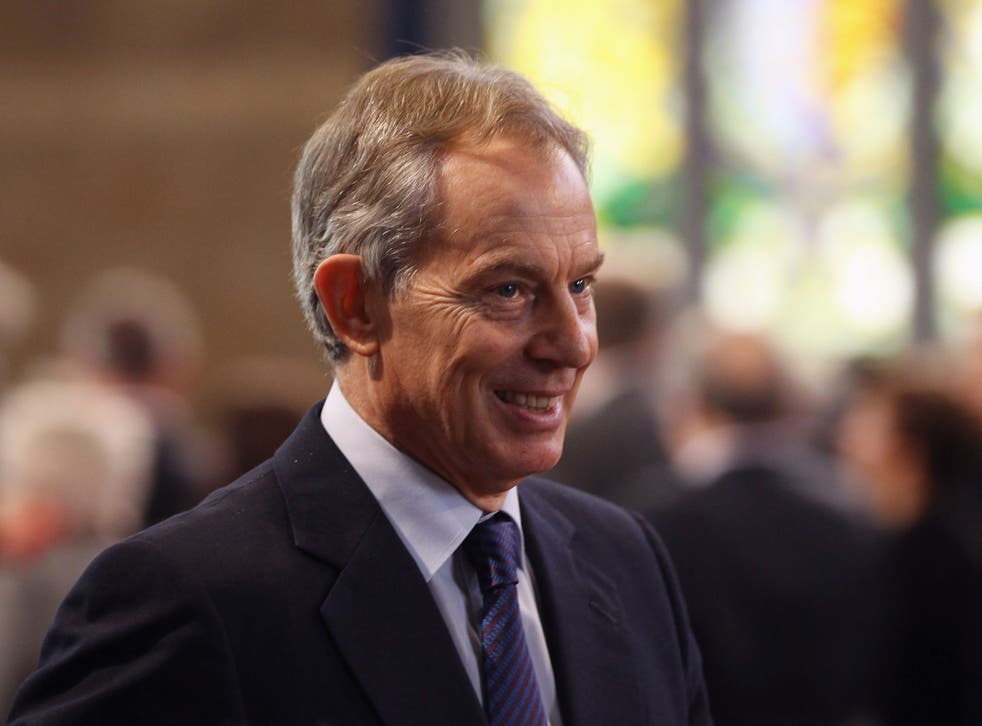 Tony Blair has launched an attack on the "problem within Islam" in the wake of the killing of Drummer Lee Rigby in Woolwich at the hands of Islamist extremists.
The former Prime Minister said the ideology that inspired the act of terror that shocked Britain last month is "profound and dangerous".
Writing in the Mail on Sunday, he warned that the Government cannot protect the UK "simply by what we do here". The Islamist ideology, he said, is "out there" and "isn't diminishing".
"There is not a problem with Islam," he wrote. "For those of us who have studied it, there is no doubt about its true and peaceful nature. There is not a problem with Muslims in general. Most in Britain will be horrified at Lee Rigby's murder.
"But there is a problem within Islam – from the adherents of an ideology that is a strain within Islam. And we have to put it on the table and be honest about it."
He said that while there are radical activists in other religions, the Islamic strain is "not the province of a few extremists".
"It has at its heart a view about religion and about the interaction between religion and politics that is not compatible with pluralistic, liberal, open-minded societies," he said.
Conflict in the Middle East is helping radical groups get a foothold, Blair said, and the "seeds of future fanaticism and terror… are being sown".
He added that despite "long and hard conflicts in Afghanistan and Iraq", we should not be wary of intervention.
Former Conservative Foreign Secretary Sir Malcolm Rifkind told the paper that though "much of what Tony Blair says is sensible", he "appears to be still trying to justify the Iraq War rather than acknowledging that that war provided an unprecedented opportunity for the Sunni and Shia extremists to slaughter so many of their co-religionists".
Prime Minister David Cameron has been careful not to blame Islam for the murder of Lee Rigby.
The attack, he said, was a "betrayal of Islam and the Muslim communities".
Join our new commenting forum
Join thought-provoking conversations, follow other Independent readers and see their replies