Derbyshire tornado was the 'best thing to ever happen' to man who had house destroyed
William Sitch's roof was ripped from his home in Catherine Street, in Alfreton
Rose Troup Buchanan
Thursday 08 October 2015 08:58 Comments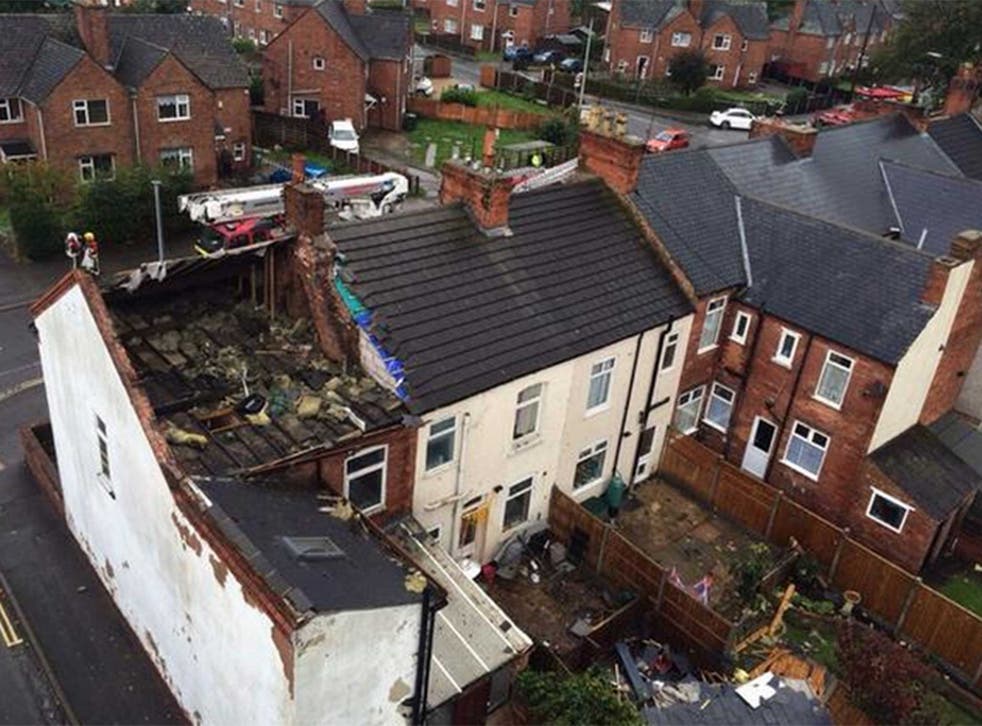 A tornado was the "best thing that ever happened" to one man after the storm destroyed his home and forced him to move in with a childhood friend – who he is now about to get married to.
William Sitch's roof was ripped off in the Derbyshire tornado on 8 October last year.
Pictures showed the devastation left in the wake of the tornado, and with nowhere to live, Mr Sitch moved in with childhood friend Sandra Constable.
The storm "had been a blessing" for the couple, Mrs Constable's son Oli told the BBC.
"It's been the best thing that ever happened to him... [He and my mother] are now together and they're happy."
Although Mr Sitch's home on Catherine Street has been repaired, he is happily living in Chesterfield.
In October, Mr Constable spoke of Mr Sitch's "shock" at finding his Derbyshire home had been destroyed. "It's not something that you think would happen in Alfreton."
Last year, the Met Office confirmed the tornado, commenting they do "occur on occasions when the atmosphere is suitably volatile."
Register for free to continue reading
Registration is a free and easy way to support our truly independent journalism
By registering, you will also enjoy limited access to Premium articles, exclusive newsletters, commenting, and virtual events with our leading journalists
Already have an account? sign in
Join our new commenting forum
Join thought-provoking conversations, follow other Independent readers and see their replies