Tory Cambridge University students 'laughed about burning £20 note in front of homeless man'
Members of Conservative association reportedly broke into raucous laughter after Ronald Coyne burnt the note, joking that 'it should have been a £50'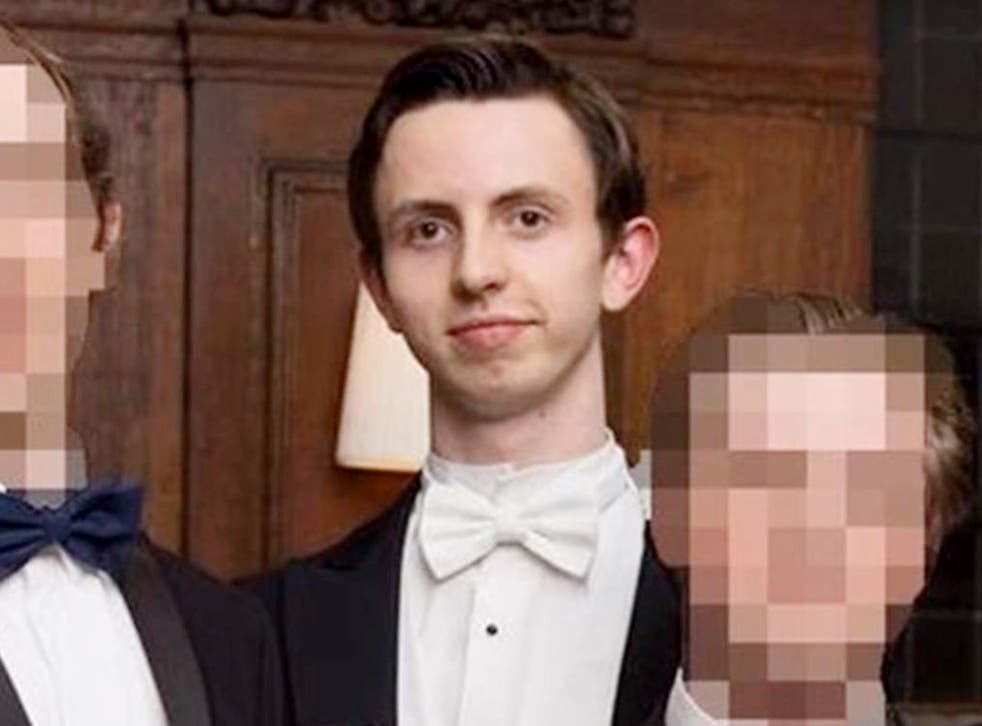 Members of Cambridge University's Conservative society reportedly laughed about a student burning a £20 note in front of a homeless man - with one joking that "it should have been a £50 note".
Mobile phone footage showed first-year Law student Ronald Coyne taunting a man sitting on the street by holding out the note and setting fire to it after he asked for change back in February.
Now footage has emerged that was taken two weeks later at a Cambridge University Conservative Association (CUCA) event, which shows members breaking out into 11 seconds of raucous laughter after one shouted out: "It should have been a £50 note", according to Mail Online.
The audio recording was taken during a Q&A session with Havant MP Alan Mak, when the politician was interrupted with 11 seconds of raucous laughter over the £50 remark.
Mr Mak had said Mr Coyne's actions were "not representative of the Conservative party in any sense of that word," but another student was reportedly heard saying: "If a man can't do a stupid thing like that in his first year. I think that's really bad."
Mr Coyne was expelled from CUCA promptly after his actions in the early hours of 2 February.
In response to reports of the newly emerged footage, the committee told The Independent: "CUCA unequivocally condemns the actions of Ronald Coyne and revoked his membership once the committee was made aware of the incident."
UK news in pictures

Show all 50
But the CUCA has declined to comment on the more recent footage, thought to have been taken in Gonville and Caius College on 24 February.
Burning a £50 note is rumoured to be an initiation ceremony for the Bullingdon Club in Oxford, which was attended by ex-PM David Cameron and Boris Johnson.
Bosses at the university still refuse to confirm or deny if disciplinary action had been taken against the first-year student at Pembroke College.
A spokesman of the University of Cambridge told The Independent: "The dinner was a private event therefore it would be inappropriate for us to comment."
The Independent has contacted CUCA for comment.
Register for free to continue reading
Registration is a free and easy way to support our truly independent journalism
By registering, you will also enjoy limited access to Premium articles, exclusive newsletters, commenting, and virtual events with our leading journalists
Already have an account? sign in
Register for free to continue reading
Registration is a free and easy way to support our truly independent journalism
By registering, you will also enjoy limited access to Premium articles, exclusive newsletters, commenting, and virtual events with our leading journalists
Already have an account? sign in
Join our new commenting forum
Join thought-provoking conversations, follow other Independent readers and see their replies