Tories 'signalling Islamophobia is acceptable' by failing to tackle it within party, say Hope not Hate
Charity claims party is in denial about size of issue and does not take complaints seriously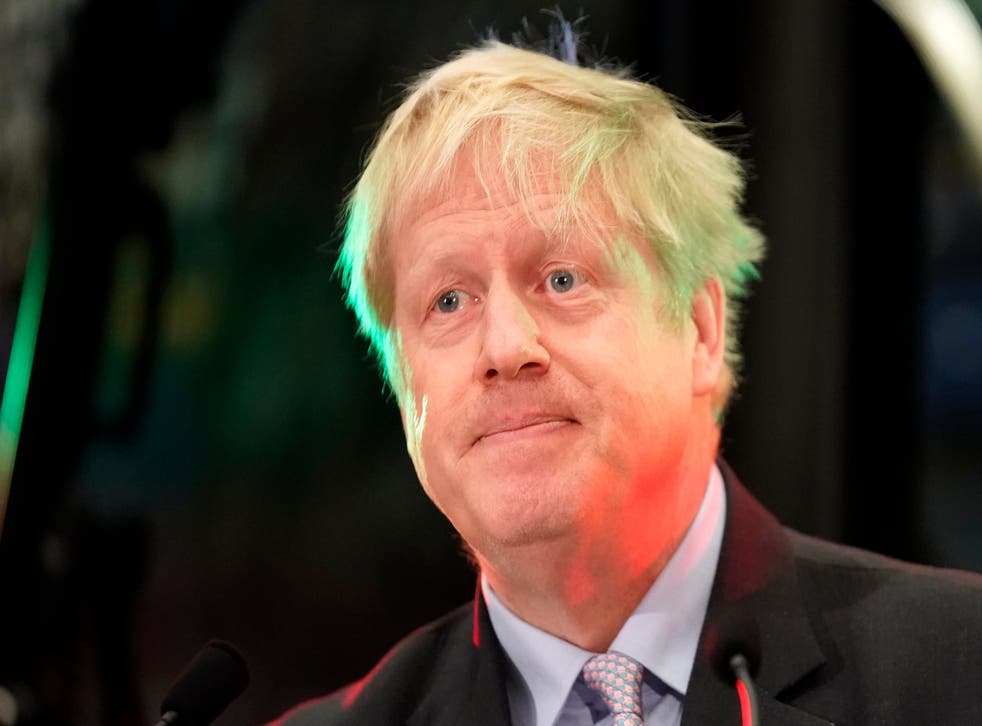 The Conservatives are "signalling Islamophobia is acceptable" by failing to act against anti-Muslim sentiment within the party, a new report by a leading anti-racism charity is to warn.
Tories are in denial about the issue, the State of Hate 2019 report by Hope Not Hate will say.
And it will accuse the party of not taking seriously complaints of such Islamophobia about either local activists or high-profile politicians such as Boris Johnson.
The former foreign secretary was made the subject of an internal inquiry in August after comparing Muslim women in burqas to letterboxes and bank robbers – but the panel found his words, used in "satire", had been "respectful and tolerant".
Other examples of apparent Islamophobia within the party highlighted by the report include Shaun Bailey, a one-time candidate for London mayor, retweeting a picture labelling Sadiq Khan the "mad mullah of Londonistan", and MP Michael Fabricant posting a cartoon showing Mr Khan appearing to engage in a sex act with a pig.
The London mayor is a Muslim, and eating pork is a sin in Islam.
Brexit racism and the fightback

Show all 9
The paper also raises concerns about MPs – including Jacob Rees-Mogg and Andrew Rosindell – found to be members of a pro-Tory Facebook group littered with anti-Muslim comments including those demanding the religion be banned in the UK as a "threat" to the country.
Both Mr Rees-Mogg and Mr Rosindell deny knowledge of the group.
"There remains a stark political issue here for the Conservatives," Nick Lowles, chief executive of Hope Not Hate, told HuffPost UK.
"Unless the Conservatives have chosen to cynically abandon the Muslim vote in upcoming elections to solidify their hold on anti-Muslim supporters, they must stop signalling to voters they find Islamophobia acceptable within its ranks and visibly address the growing problem."
A spokeswoman for the Conservatives denied the report's findings.
She said: "When cases have been reported centrally, the Conservative Party has consistently acted decisively, suspending or expelling those involved and launching an immediate investigation.
"The swift action we take on not just anti-Muslim discrimination, but discrimination of any kind, is testament to the seriousness with which we take such issues."
Support free-thinking journalism and attend Independent events
Other separate issues addressed in Hope Not Hate's report include the apparent rise of neo-Nazis in the UK, including some as young as 13.
Register for free to continue reading
Registration is a free and easy way to support our truly independent journalism
By registering, you will also enjoy limited access to Premium articles, exclusive newsletters, commenting, and virtual events with our leading journalists
Already have an account? sign in
Register for free to continue reading
Registration is a free and easy way to support our truly independent journalism
By registering, you will also enjoy limited access to Premium articles, exclusive newsletters, commenting, and virtual events with our leading journalists
Already have an account? sign in
Join our new commenting forum
Join thought-provoking conversations, follow other Independent readers and see their replies