Tourist who climbed Scottish mountain in flip-flops 'to see snow' breaks ankle
Rescuers on Aonach Mòr had little sympathy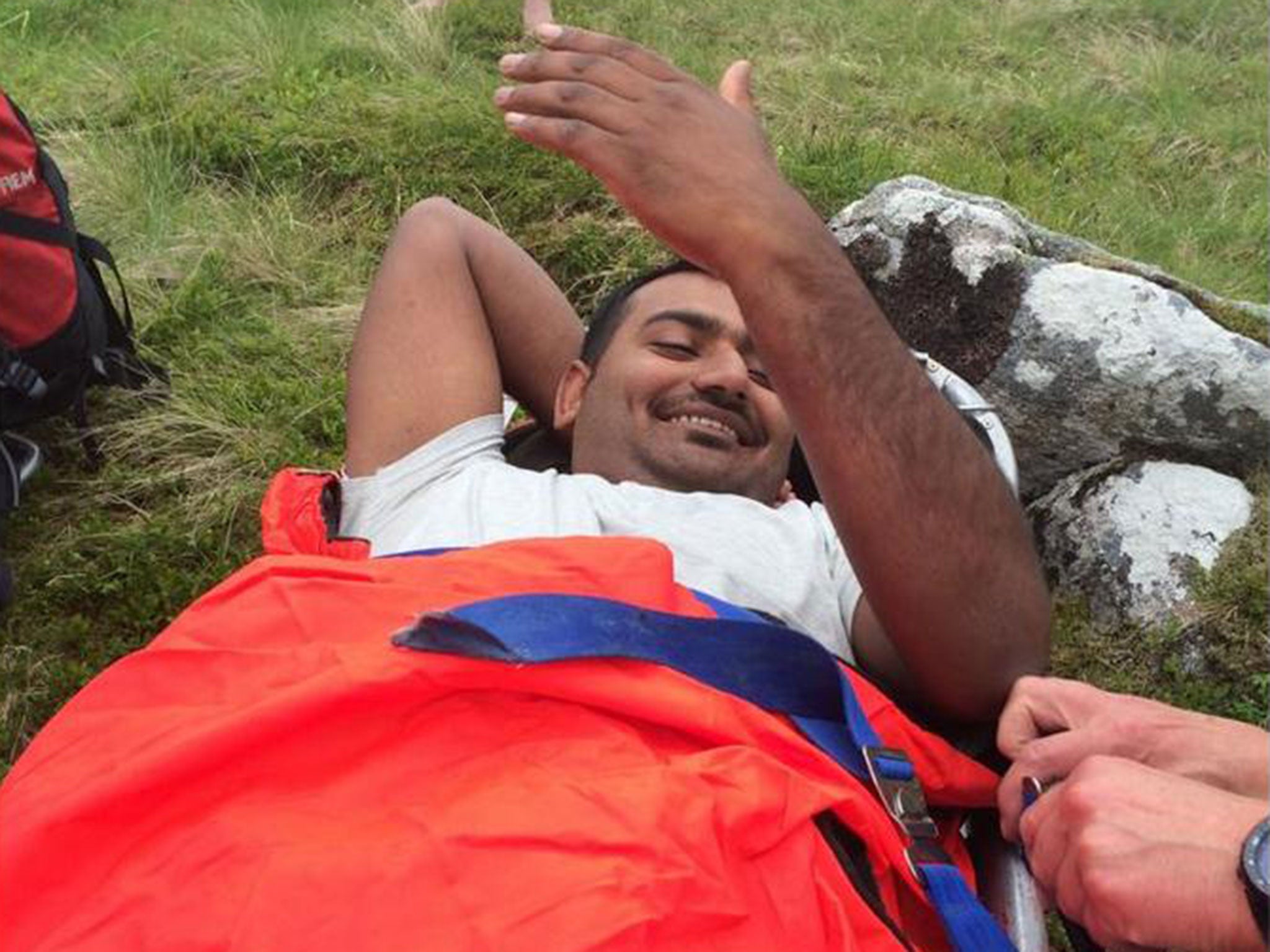 A tourist who tried to climb the Nevis mountain range in Scotland in flip-flops received little sympathy from his rescuers after he broke his ankle.
The man was found with two friends half way up 4,000ft Aonach Mòr – the sister peak of Ben Nevis – where they had been trying to find snow and slipped.
The Lochaber Mountain Rescue Team took him to safety on a stretcher on Wednesday.
A post on their Facebook page said: "A visitor to the area sustained an ankle injury while exploring the snow patch in the goose.
"Well he had never seen snow before so why not give it a go in yer bare feet and sandals!"
Pictures showed the stricken tourist wearing just a t-shirt while his companion relaxed in board shorts.
John Stevenson, the team leader, told the Press and Journal newspaper that one irate rescuer hurled one of the flip-flops to show how much use they were on a mountain.
"They said they wanted to stand on snow in Scotland. We don't know if they actually did," he said.
"We see all sorts but having flip-flops is asking for trouble and that is exactly what this lad found."
The Mountaineering Council of Scotland lists boots with ankle supports and strong grips as "essential" equipment for any type of climbing.
The website's disclaimer reads: "Climbing and mountaineering are activities with a danger of personal injury or death. Participants in these activities should be aware of and accept these risks and be responsible for their own actions and involvement."
Join our commenting forum
Join thought-provoking conversations, follow other Independent readers and see their replies