Tower Hamlets Mayor Lutfur Rahman criticised for raising Palestinian flag over town hall in show of 'solidarity' with Gaza
Preston and Bradford have also raised the flag over their town and city halls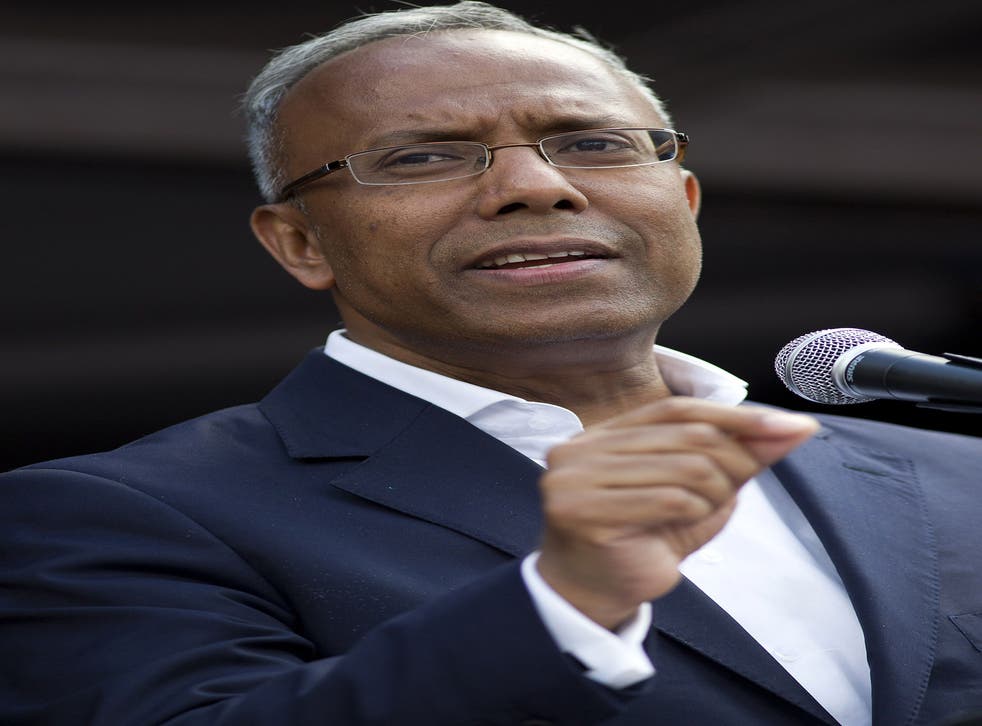 The Mayor of an east London borough has come under fire for flying the Palestinian flag over a town hall in a gesture of "solidarity" with the crisis-hit region Gaza.
Lutfur Rahman provoked controversy when he followed both Preston and Bradford's example by tweeting a picture of the Palestinian flag flying above Mulberry Place in the Dockland's.
The first directly-elected Mayor of Tower Hamlets announced on Twitter yesterday he was considering writing to the Prime Minister David Cameron in regards to the Gaza crisis.
In a statement Mr Rahman had said the flag was being flown "as a humanitarian gesture of our solidarity with the people of Gaza."
A picture of the flag was posted on his social media account with a caption saying its presence was a symbol of support for "ceasefire and peace" for Gaza as the conflict with Israel continues.
His decision was criticised by some, with Jonathan Arkush, the Board of Deputies of British Jews, slamming the move as "totally inappropriate" and "destructive of relations between the communities that make up our capital city."
Meanwhile, the flag received mixed reviews on Twitter, with many condemning such a display of solidarity with one side of an ongoing conflict on a community building. However, some users praised Mr Rahmen for expressing his support.
It came just 24 hours after news emerged that Mr Rahmen will face a trial over claims he committed voting fraud in the May 2013 local elections.
On Tuesday, the High Court rejected a bid to block a challenge to the recent mayoral election in London's Tower Hamlets which brought independent Mr Rahman back for a second term.
Four petitioners alleged Mr Rahman's team used a "variety of forms" of fraud when he won the mayoral ballot by 3,000 votes.
Mr Rahman denies any wrong doing. In a statement after the ruling, he said: "There is simply no evidence to substantiate that the recent elections results were due to fraud and intimidation.
"I am completely confident that at the end of this process such claims will be exposed for the smears that they are."
The Independent has contacted Mr Rahman for comment.
Register for free to continue reading
Registration is a free and easy way to support our truly independent journalism
By registering, you will also enjoy limited access to Premium articles, exclusive newsletters, commenting, and virtual events with our leading journalists
Already have an account? sign in