Toys R Us quiet hour launched to help children with autism
Campaigners praise the retailer, but some parents say the event was not long enough and should happen more regularly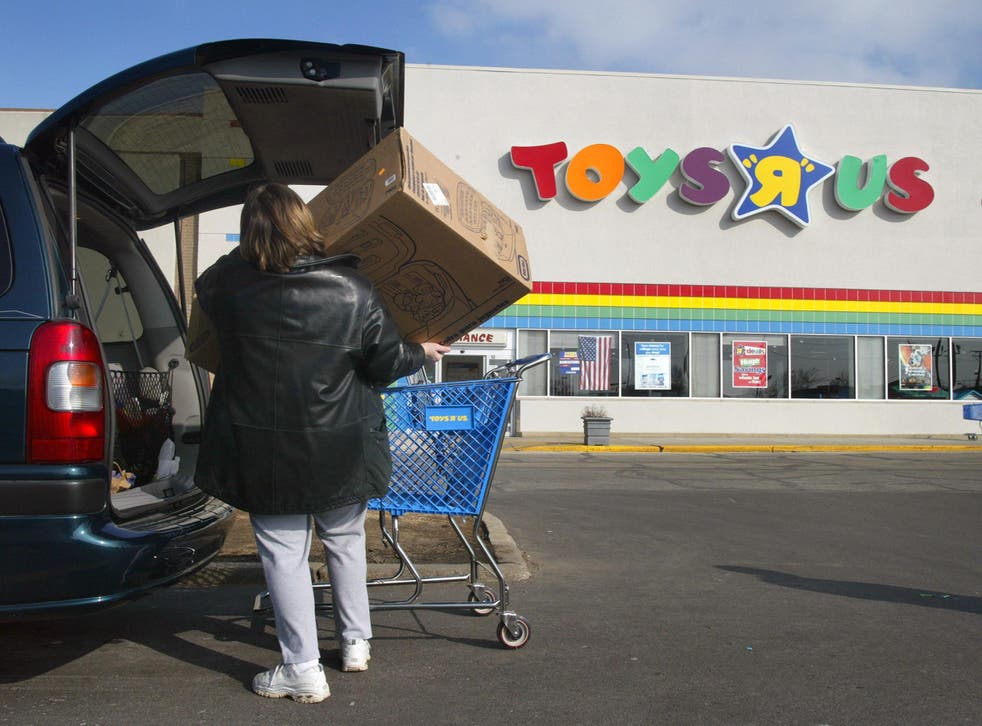 Toys R Us has held a "quiet hour" in the store to make Christmas shopping easier for children with autism and their parents.
The multinational toy chain opened early, temporarily dimmed the lights and switched off music and tannoy announcements in all its UK stores on Sunday. "Autism friendly signage" and quiet zones were also introduced.
In a post on Facebook, the American-owned retailer said it intended "to offer families affected by autism and additional needs a calm environment to fully enjoy browsing and discovering Christmas gift ideas".
The store previously trialled a quiet hour in its Leeds shop in 2014. This year, the pre-Christmas event was extended to all its other British stores by working in conjunction with campaign groups.
Most parents and campaigners said the initiative was an excellent idea for autistic people, who can struggle with loud noises and bright lights, making shopping in crowded stores with fluorescent lighting and loud music a nightmare.
One mother of an autistic child wrote on Facebook: "We went to the event today, it was brilliant. I had no idea what a difference low-lighting could make.
"Complete change in behaviour. Thank you and please run the event again."
There are around 700,000 autistic adults and children in Britain. A handful of other retailers, including Asda, have run similar schemes to accomodate people with different needs, which have also been well received.
Daniel Cadey, autism access manager for the National Autistic Society, said his organisation was delighted that Toys R Us was "again showing the way by hosting an autism-friendly shopping event", adding he hoped other retailers would follow the chain's example.
"For many autistic people and their families a simple trip to the shops, which should be an enjoyable experience, can be fraught with difficulty," he said.
"Autistic children and adults can become overwhelmed with too much information inside a busy store.
"Things like artificial lighting and loud announcements can increase their anxiety and be completely overwhelming, even causing them physical pain.
"Simple changes like this can make a huge difference. We hope that many more major retailers will follow the great example set by Toys R Us."
Toys R Us said in a statement it was proud of the initiative.
Mike Coogan, the chain's marketing director, said: "Holding such events has given our teams extreme pride in reaching out to autism groups within their community.
"Making slight adjustments to stores and creating a 'quiet' shopping period allows children and young adults to experience the fun in a toy shop regardless of their disability."
The quiet hour will be trialled for the first time in the US at one of the company's stores in Louisiana, Toys R Us announced on Tuesday, after pleas from American parents who took to Twitter to say "we need this too".
Autistic boy receives 20,000 birthday cards after mother posts public plea

Show all 5
Some parents in the UK, however, complained that although opening early was a nice idea, an hour was not long enough for their children to explore the store, and the event should be run more frequently.
Some also said there should have been warnings before the lights, music and announcements were switched back on at the usual opening time.
Patsy Thomas, from Ipswich, wrote: "One hour is not long enough! Your stores are huge and they have a lot for our children to take in even with the special measures put into place.
"In total we were in the store for nearly two hours and by the time we left our sons were so upset from the experience of the shop filling with lights, sounds and people again that they were incredibly hard to calm down again.
"We would love to be able to take our children to your store more often. However unless you made these sessions both more regular and a lot longer we will not be able to."
But Kelly Brearley, a mother from Leeds, said in a post on Facebook that she had a fabulous time shopping with her autistic daughter thanks to the special measures.
"Thank you Toys R Us for doing this event," she said.
"We, as a family find this time really valuable... [my daughter] gets to look at the toys properly in a calm environment finding out what she likes and we get some ideas to give Santa.
"We got served straight away to buy the couple of things we got while we were there, saving problems waiting in the queue. We can now order online and know exactly what we are getting with no stress. Fabulous!"
Join our new commenting forum
Join thought-provoking conversations, follow other Independent readers and see their replies