Bruin Infant Wiggle Ball: Toys R Us urgently recalls baby toy over choking fears
Company says customers should stop using the product immediately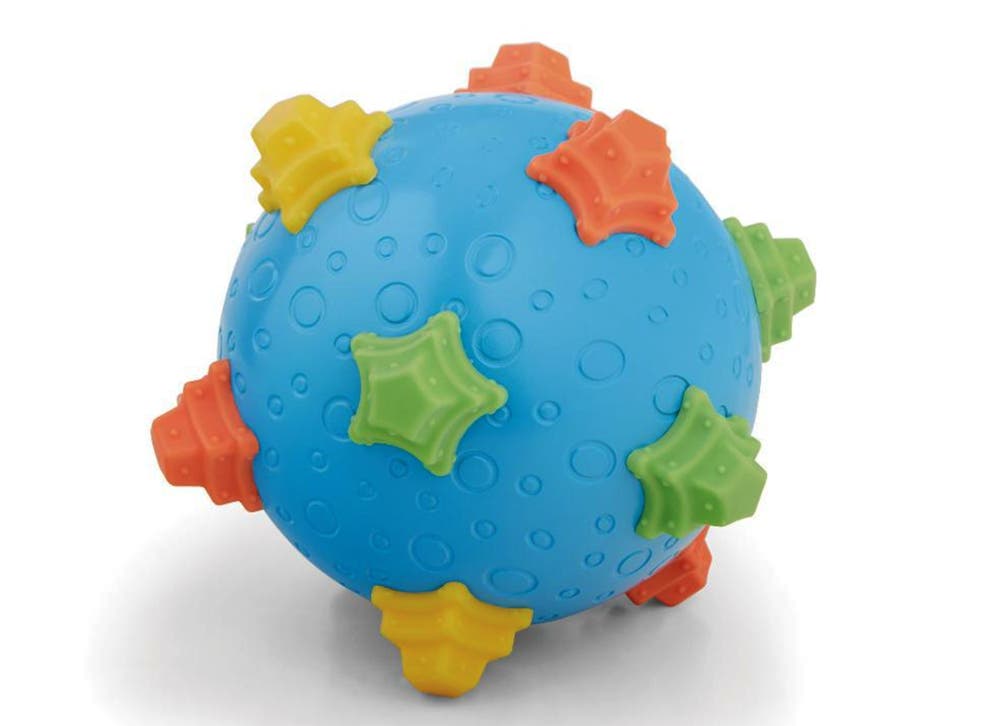 Toys R Us has urgently recalled thousands of toys over fears they pose a choking hazard to babies.
The Bruin Infant Wiggle Ball product has been removed from the company's UK website after a recall in the US and Canada.
It comes after at least six reports in the US of small rubber parts of the toy breaking off, including four occasions in which a baby had put one in its mouth. The parts are small enough for infants to swallow and choke on.
Almost 30,000 units of the toy have been recalled in the US and a further 30,000 in Canada. It is currently unclear how many people in the UK are affected by the defect.
The faulty product is sold in Toys R Us and Babies R Us stores.
The toy has textured bumps to help babies grip it and has orange, green and yellow rubber knobs around the outside. It is these that have been found to detach. The toy wiggles, vibrates and plays three different musical tunes, according to the US Consumer Product Safety Commission (CPSC).
The CPSC has also warned that the plastic back of the toy can become detached.
The dangerous items were manufactured in China and have the model number 5F6342E.
Toys R Us has asked customers to stop using the products immediately and to return them to stores for a full refund.
The Independent has contacted Toys R Us.
Join our new commenting forum
Join thought-provoking conversations, follow other Independent readers and see their replies