Trans people could 'face rape charges' if they don't declare sexual history, warns trans activist
'By forcing transgender people to disclose their history to prospective partners the law is not only infringing their human rights it's also reinforcing the bigoted idea that trans people are in some way abhorrent'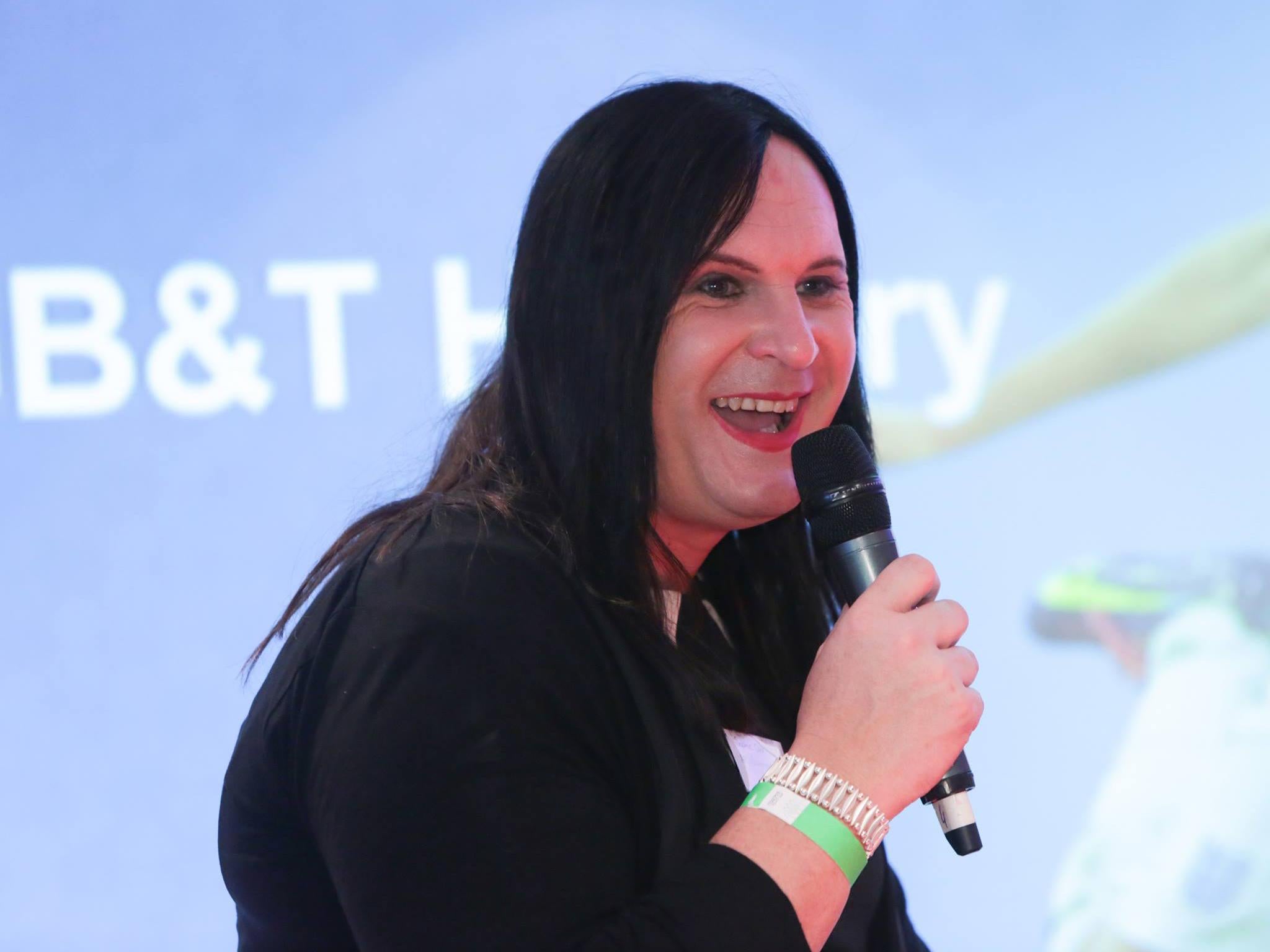 A transgender activist has highlighted the issue of gender identity in legal sexual consent, warning that trans people in the UK may face rape charges and potentially jail if they fail to disclose their gender history to their sexual partners.
Sophie Cook, a LGBT speaker, trans activist and the first transgender newscaster to appear on European terrestrial TV, says that under UK law, deceiving someone about the nature of a sex act makes them incapable of informed consent.
This means penetrative sex may amount to rape if the partner claimed they were unaware of a transgender person's history.
Under Section 2 of the Sexual Offences Act 2003 it is an offence if a defendant intentionally penetrates the vagina or anus of a person, where the other person does not consent and where the defendant does not reasonably believe the other person consents.
Section 74 of the act gives the definition of consent: "A person consents for the purposes of this Act if he agrees by choice and has the freedom and capacity to make that choice."
People who made 2015 a landmark year for LGBT rights
Show all 10
Non-disclosure of gender history can thus be seen as deception and a breach of the Sexual Offences act, challenging the "freedom and capacity" of a partner to consent to sexual activity.
Ms Cook says: "Transgender people are entitled to a private life and the personal choice as to how much of their history they disclose, to the extent that our personal details are locked by HM Revenue & Customs.
"By forcing transgender people to disclose their history to prospective partners the law is not only infringing their human rights it's also reinforcing the bigoted idea that trans people are in some way abhorrent and something that people need to be warned about."
The Crown Prosecution Service (CPS) says it will not automatically prosecute trans people for having sex by deception and each case is treated separately. CPS also has guidelines surrounding transgender equality.
This has been disputed by LGBT activists who argue ambiguity in the system leaves it open to abuse and personal prejudice.
Pervious cases in the public eye have highlighted these ambiguities.
In November 2015, lawyers for Gayle Newland, the young woman jailed for eight years for duping a female lover into thinking she was a man to embark on a sexual relationship, lodged an appeal against her sentence.
LGBT+ rights around the globe
Show all 9
Legal experts warned at the time that the severity of the jail term created a "dangerous precedent" for transgendered people, pointing out that Newland's sexual assault jail term was tougher than some given to people convicted of manslaughter or child rape.
Speaking in a recent Transjustice conference in London aimed at creating strategies for addressing urgent issues faced by trans and gender non-conforming people in the criminal justice system, Ms Cook reinforced the issue saying: "At what point should the disclosure be made? As you're snuggling up in bed? And run the risk of a transphobic assault and potentially worse… Or maybe trans people could be made to wear a handy badge on their clothing identifying their history.
"If trans people have to disclose this why shouldn't everyone?
"Surely a racist could complain to a judge that he felt used after realising that the woman he slept with had previously had a black partner, or the homophobe object when discovering that his girlfriend had 'experimented' with other women at Uni."
Join our commenting forum
Join thought-provoking conversations, follow other Independent readers and see their replies