Transgender inmate found dead in her cell at HMP Doncaster men's prison
Jenny Swift had been taking hormones to help her transition but her medication was stopped when she entered custody, it is claimed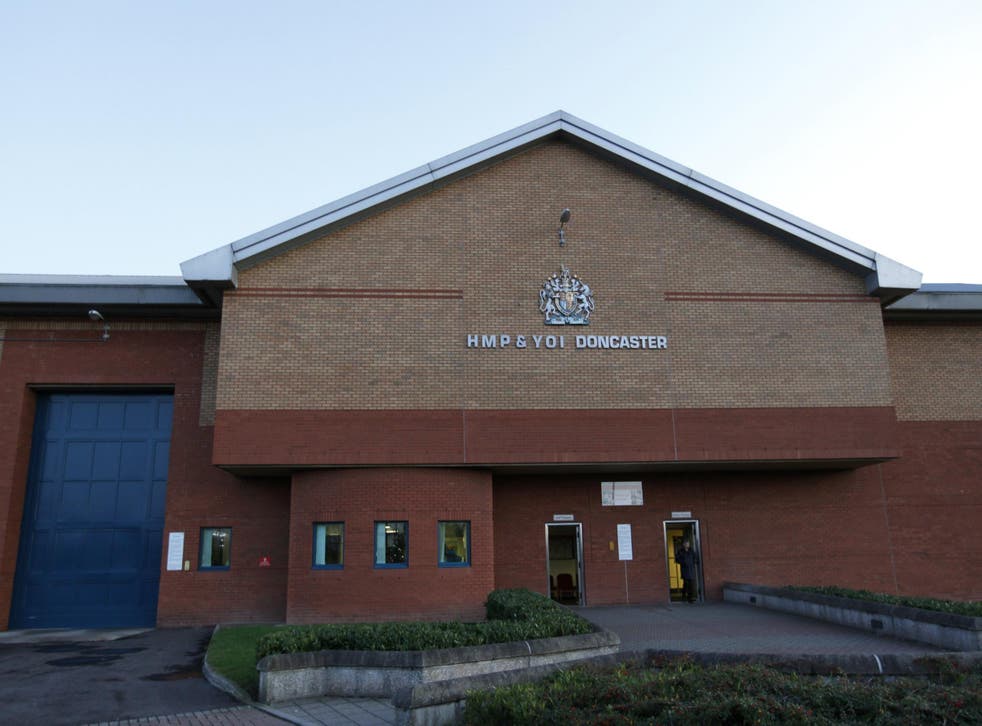 A transgender woman remanded in a male prison on an attempted murder charge has been found dead in her cell.
Jenny Swift was found hanged at HMP Doncaster, South Yorkshire, amid reports she had been asked to be placed in a women's prison.
The Prison Service confirmed Ms Swift, charged under the name Jonathan Swift, was found unresponsive at 12.40am on 30 December, and despite efforts by prison staff and paramedics, she was declared dead 30 minutes later.
Prior to her arrest, she had been taking hormones to help her transition but her medication was stopped when she entered custody, the Sheffield Star reported.
The 49-year-old from Seaforth, Merseyside, was charged with attempted murder and criminal damage after Eric Flanagan, 26, was found stabbed in November. He later died.
At the time of her death, police were consulting with the Crown Prosecution Service as to whether to upgrade her attempted murder charge to murder, it was reported.
A spokesperson for the Ministry of Justice confirmed an independent investigation would be launched into her death by the Prisons and Probation Ombudsman.
Doncaster Coroner's Court also confirmed an inquest into her death would follow, according to the Sheffield Star.
Detective Chief Inspector Vicky Short, of South Yorkshire Police, said: "On Friday 30 December, we were made aware that the person charged in this investigation had died.
"However, the inquiry into Mr Flanagan's death remains ongoing at this time and his family continue to be supported by officers."
HMP Doncaster is classified as a category B prison, for offenders who do not require maximum security but would still pose a risk to the public.
It houses more than 900 inmates and has been operated by Serco since 2003.
In 2015, a Government review into the handling of transgender prisoners in England and Wales found that one in four prisons holds at least one transgender inmate.
The review said: "It is apparent that the treatment of transgender people in courts, probation and prison services has not kept pace with the development of a more general understanding of the issues surrounding gender in society."
Register for free to continue reading
Registration is a free and easy way to support our truly independent journalism
By registering, you will also enjoy limited access to Premium articles, exclusive newsletters, commenting, and virtual events with our leading journalists
Already have an account? sign in
Register for free to continue reading
Registration is a free and easy way to support our truly independent journalism
By registering, you will also enjoy limited access to Premium articles, exclusive newsletters, commenting, and virtual events with our leading journalists
Already have an account? sign in
Join our new commenting forum
Join thought-provoking conversations, follow other Independent readers and see their replies