Transphobic hate crimes in 'sickening' 170% rise as low prosecution rates create 'lack of trust' in police
Exclusive: Charities call for widespread training of officers after 582 offences reported last year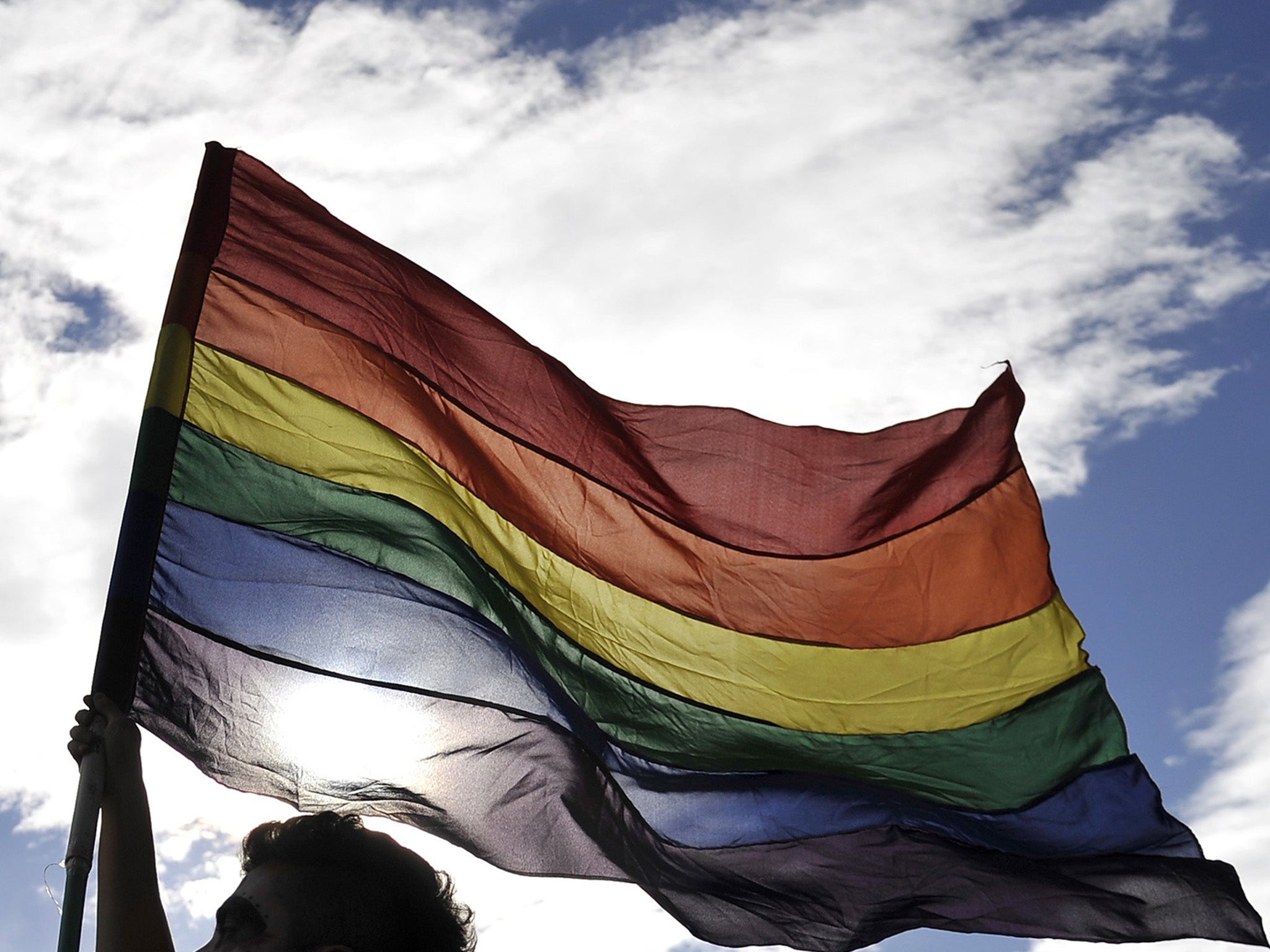 The number of transphobic hate crimes reported to the police has nearly trebled in the past five years, according to figures obtained by The Independent – but low prosecution rates are causing a "lack of trust" in police.
Sexual assaults, other kinds of violence, threatening behaviour and harassment are all part of a 170 per cent rise in crime reports that has caused alarm among transgender people.
According to Freedom of Information responses received from 26 of the UK's 45 police forces, transphobic hate crime reports rose from 215 in 2011 to 582 in 2015.
But at the same time, the number of prosecutions is falling, with only 19 secured last year and 22 in 2014, according to the 15 forces which supplied this information.
Angela Rayner, Labour's Shadow Minister for Women and Equalities, described the figures as "sickening" and said the system was "failing the victims".
She told The Independent: "We need to take a serious look at the way complaints of violence transphobic hate crimes are handled, both by the police and the Crown Prosecution Service. The Government must do a lot more to support the police and to encourage the CPS to bring offenders to justice.
"Victims must have full confidence in the authorities to take such incidents extremely seriously and that they are determined to bring their attackers to justice. Perpetrators should feel the full force of the law – but for that to happen, victims must know they can count on the authorities for 100 per cent support and commitment."
Transphobic hate crimes recorded by UK police
Those who identify as female largely accounted for the rise in reports, while the figures also show police officers who first logged the crime were on average more than twice as likely to be male.
Perpetrators of transphobia are also more than twice as likely to be male, with less than a third of hate crimes carried out by females.
Violent hate crimes and resulting prosecutions
The figures also show that violent crime against transgender people has increased 58 per cent in two years, with reported offences rising from 53 in 2013 to 84 in 2015.
Nick Antjoule, hate crime manager at LGBT charity Galop, said the figures showed there needs to be widespread training of police officers about transphobia.
He told The Independent there was an "issue of trust" between forces and the trans community, adding: "There needs to be a much better understanding of the different ways of identifying such as being non-binary and gender fluid.
"The reality is that there is lots of transphobia around in the UK, it's an everyday prejudice that is manifest as both violence and abuse."
Genders of victims and attending police officers
But Jane Sawyers, the National Police Chiefs' Council lead for LGBT Issues, said the rise in reports was a positive sign and that transphobic hate crimes were previously "significantly under-reported".
She told The Independent: "This latest data suggests that confidence and trust are increasing. However, there is much more to do. Better knowledge is key if we are to challenge hate and reduce the harm it causes.
"Transgender people are entitled to respect, dignity and equality wherever they go: including at home, on the street, from the police and in court."
However, experts said there was "no way of knowing" whether the rise is thanks to increasing confidence or other factors such as an increase in transphobia.
Joanna Jamel, senior lecturer in criminology at London's Kingston University, told The Independent: "There's a dark figure of unreported and unrecorded crimes and we'll never know what that true figure is."
Pointing to past research, Ms Jamel said due to significant under-reporting the figures are still "not even close" to what the actual incidence is.
She added: "That could be down to a number of reasons, for example, some research suggests a lack of confidence in the police taking the case seriously or treating complainants in a serious manner."
Robbie de Santos, head of campaigns at Stonewall, which advises UK police forces, told The Independent: "Trans people experience disproportionate levels of hate crime, bullying, abuse, discrimination and day to day harassment, so while these figures are distressing they do not come as a surprise.
"We will continue to stand by their side, and the side of the trans community, until all trans people can live free from fear of hate crimes and are accepted without exception."
LGBT+ rights around the globe
Show all 9
Last year the Government announced it would re-examine its policy towards transgender prisoners following the apparent suicides of Joanne Latham and Vicky Thompson – transgender women held in male prisons – within weeks of each other.
This month the first national helpline for transgender survivors of sexual violence, run jointly by Survivors Network and LGBT Switchboard, was set up.
It said in a statement: "We are a helpline which offers support to trans people including those who are non-binary and questioning who have experienced sexual violence at any point in their lifetime."
Charlie Craggs: Victim of transphobia
Charlie Craggs, 24, from a working class household in west London, says she experiences transphobia on an "everyday" basis and has been violently attacked on several occasions.
She told The Independent: "It took me a long time to accept myself as trans, and I realised just because I was ready to accept myself it didn't mean the rest of the world was.
"My life became so hard. The start of that transition a few years ago was intense. I don't know how I didn't get killed because the amount of transphobia I was receiving on an everyday basis ... it was something else.
"There's different levels of transphobia, so you get like stares, then you get laughs, then you get comments about you, comments at you, and then you get attacked and then you get murdered or sexually assaulted. I've had everything bar the murder. Often it was an everyday occurrence," she adds, having set up the anti-hate crime project, Nail Transphobia.
"A lot of the time it wasn't physical, but it would have been physical if I'd had the cheek to stand up for myself, the audacity to stand up for myself. The few times I did were the few times I got attacked and beaten.
"I tried for a long time to not be trans, but it just got to the point where I was so suicidal. I knew I was a girl, I just knew."
Join our commenting forum
Join thought-provoking conversations, follow other Independent readers and see their replies