Trapped bee forces Flybe plane travelling from Southampton to Dublin to turn back
Insects can cause serious problems for planes
Ian Johnston
Monday 08 June 2015 06:33 Comments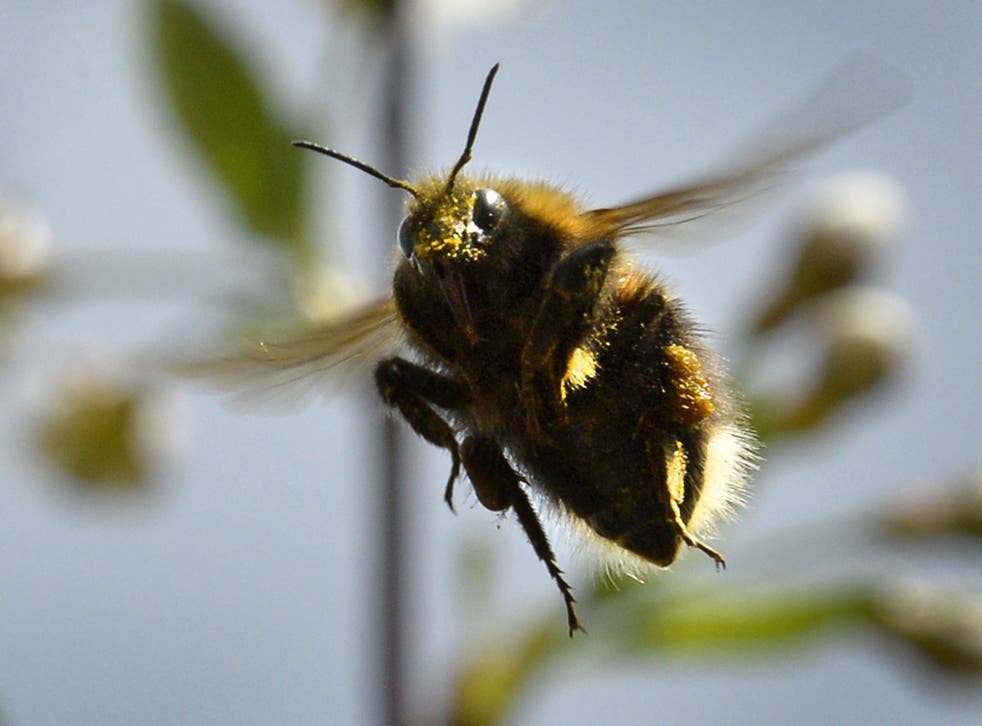 A bee forced a Flybe plane travelling from Southampton to Dublin to turn back, it has emerged.
The airline said the pilot of flight BE384 decided to return to the airport after a "suspected technical issue" on Friday.
On the ground, it was discovered the small insect had become trapped inside a piece of external kit on the plane.
A spokeswoman said: "Flybe can confirm that flight BE384 travelling to Dublin returned from airborne to Southampton following a suspected technical issue. The aircraft landed without incident and all passengers disembarked as normal.
"Upon inspection, Flybe engineers did discover that the cause of the issue was a bee that had become lodged in an item of instrumentation on the outside of the aircraft.
"The safety of its passengers and crew is the airline's number one priority and Flybe regrets any inconvenience experienced as a result of the delay to this flight."
Insects can cause serious problems for planes.
In 1996, wasps blocked a pitot tube – which measures airspeed – on a Boeing 757 flying from the Dominican Republic. The plane crashed killing all 189 people on board shortly after take-off.
And in 1980, a Florida Commuter Airlines flight with wasps in its pitot tubes crashed in the Atlantic Ocean, killing 34 people.
Register for free to continue reading
Registration is a free and easy way to support our truly independent journalism
By registering, you will also enjoy limited access to Premium articles, exclusive newsletters, commenting, and virtual events with our leading journalists
Already have an account? sign in
Join our new commenting forum
Join thought-provoking conversations, follow other Independent readers and see their replies