Police do not want 'discriminatory' new laws to criminalise Travellers, senior officer says
Chair of National Police Chiefs' Council says 'fundamental problem' is lack of site provision
Lizzie Dearden
Home Affairs Correspondent
Tuesday 18 May 2021 20:01 Comments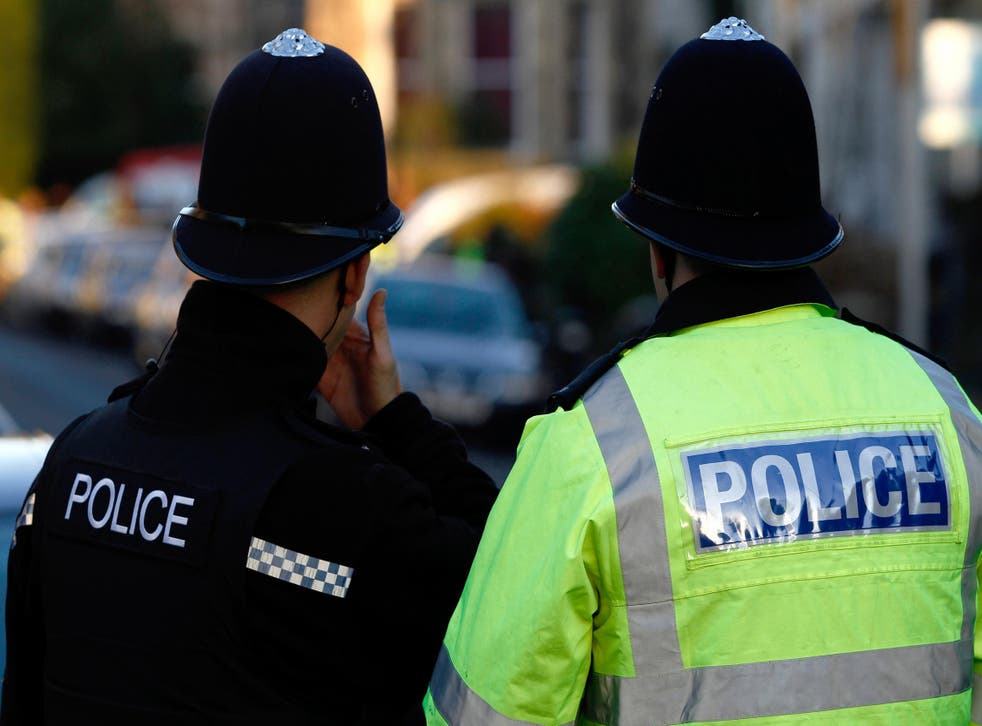 Police leaders do not want or need controversial new laws proposed by the government to criminalise Travellers, a senior officer has said.
The Police, Crime, Sentencing and Courts Bill would create a new offence of "residing on land without consent in a vehicle", and broaden police powers to seize caravans and other property.
Martin Hewitt, chair of the National Police Chiefs' Council (NPCC), said police leaders had not requested a change to the law and believed current powers to be sufficient.
Giving evidence to a parliamentary committee scrutinising the bill on Tuesday, he said: "From our group that work very closely on this issue, their view very strongly is that the fundamental problem is that there is an insufficient provision of sites for gypsy travellers to occupy.
"That is what then causes the relatively small percentage where they end up in unlawful encampments."
A government fact sheet on the new law said it was being created because unauthorised encampments "can create significant challenges for local authorities and cause distress and misery to those who live nearby".
Mr Hewitt said the NPCC had concerns about the proposed powers, and how they could draw police further into "very difficult situations".
He added: "Our point fundamentally, as the NPCC group, is that the issue here is the lack of provision that theoretically should be provided.
"That means we have a percentage of travellers on unlawful spaces and you end up in the situations we end up with. Our view is the current legislation is actually sufficient for that to be dealt with."
Barrister Marc Willers QC told the committee that the bill "discriminates against Romany Gypsies and Irish Travellers" because living in caravans is an integral part of their way of life.
"We have a cohort of Romany Gypsies, Irish Travellers and new travellers who don't have lawful stopping places," he added.
"This could lead to the criminalisation of an individual who has nowhere else to go … This proposed legislation ignores the enormous elephant in the room, which is the lack of site provision that has continued unabated since the 1960s."
UK news in pictures

Show all 50
Mr Willers said several rounds of laws had narrowed the types of land that Travellers and Gypsies can use, and that in 1994 a statutory duty for councils to provide sites was repealed.
"The encouragement of private site provision has failed dismally," he added. "This puts another nail in the coffin of nomadism and makes their lives extremely difficult."
The barrister told politicians that perceptions of Travellers were driven by "longstanding prejudice" that had been "fuelled by the mainstream media and politicians".
A parliamentary research briefing called the proposals on residing on land without consent in a vehicle "amongst the most controversial provisions in the bill".
The document said that, as of January 2020, three per cent of Gypsy and Traveller caravans (694) in England were on unauthorised encampments, but that 275 of those were on "tolerated sites".
It added that existing laws provide the police with powers to direct those in unauthorised encampments to leave, based on their behaviour, or if a landowner has asked them to move.
The government has said it is committed to delivering a cross-government strategy to tackle the inequalities faced by Gypsy, Roma and Traveller communities, and was incentivising local authorities to provide new sites.
The Police, Crime, Sentencing and Courts Bill contains a wide range of proposed legislation that is currently being scrutinised ahead of further votes in parliament.
Register for free to continue reading
Registration is a free and easy way to support our truly independent journalism
By registering, you will also enjoy limited access to Premium articles, exclusive newsletters, commenting, and virtual events with our leading journalists
Already have an account? sign in
Join our new commenting forum
Join thought-provoking conversations, follow other Independent readers and see their replies