Trevor Phillips accuses Liverpool of 'wallowing in self-pity' after controversial column in The Sun, Kelvin MacKenzie says
Former Sun editor's column goes on to cite visits to Auschwitz and Robben Island and his charitable giving as he defends himself against charge of racism
Rachel Roberts
Thursday 27 April 2017 22:20 Comments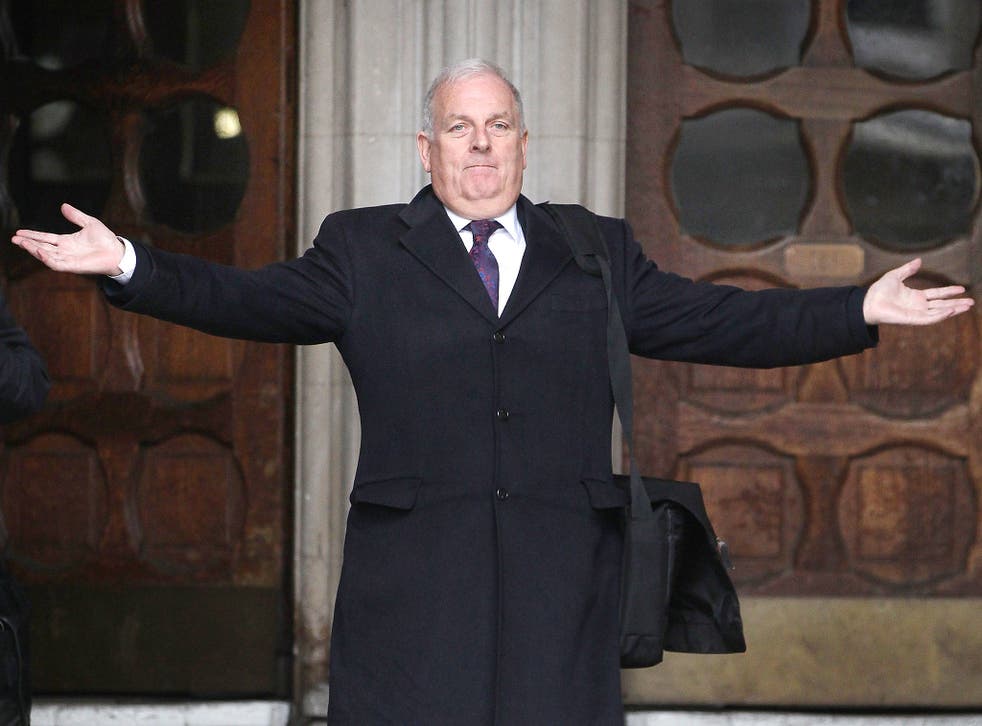 Former equalities commissioner Trevor Phillips has accused the city of Liverpool of "wallowing in victim status", and defended Kelvin MacKenzie after he compared Everton player Ross Barkley to a gorilla, according to The Sun columnist.
Mr MacKenzie said he received a text from Mr Phillips in which he said he had no idea the player was "a brother" after the England midfielder revealed his grandfather is Nigerian.
The controversial columnist is currently suspended by News UK for expressing his views about Liverpudlians in an opinion piece earlier this month, which the paper called "wrong" and "unfunny" despite printing it.
Writing in The Spectator, Mr MacKenzie, who used to edit The Sun, said that following the furore, he was surprised not to be branded a racist by Mr Phillips, who chaired the Equality and Human Rights Commission for nine years.
But he claimed Mr Phillip's text said: "WTF? I have to confess I had no idea Berkley was a brother. Sad to see a great city wallowing in victim status. Unbelievable."
Mr Phillips, who has previously spoken of the need for free speech to "allow people to offend each other", has so far declined to comment on the allegation.
Some Twitter users criticised Mr Phillips for the view he reportedly expressed.
Mr MacKenzie caused an outcry with his column, in which he attacked Mr Barkley who had been involved in a nightclub altercation.
In the article, published on the eve of 28th anniversary of Hillsborough, the columnist said the only other people in Liverpool who could make the same sort of money as footballers were drug dealers.
The column went on to say that looking into Mr Barkley's eyes had given Mr MacKenzie "a similar feeling when seeing a gorilla at the zoo."
He added that his eyes made him "certain not only are the lights not on, there is definitely nobody at home."
The article featured an image of a gorilla next to one of the midfielder.
After the column received widespread condemnation, Mr MacKenzie said it was "beyond parody" to describe it as racist.
The newspaper later removed the article from its website and published a full apology saying it was unaware of Mr Barkley's heritage when it was published and there was "never any slur intended."
In his piece in The Spectator, Mr MacKenzie said: "Actually I and every other football fan I had ever met believed Barkley to be white.
"Unluckily for me but luckily for my enemies in the north-west, that was not entirely true. It emerged that although Barkley looked white, his grandfather was half-Nigerian.
"The reality is that had I known of his family tree, I would never have made the comparison, but since I am a columnists and not a researcher on Who Do You Think You Are? I didn't know, and have yet to meet anybody who did, including The Sun's sports' editor."
He added that "a number of MPs" shared Mr Phillips' view, including Andrew Mitchell, who he said texted him to say: "On behalf of all gorillas, I'd like to make a complaint."
Mr MacKenzie pointed to a readers' poll from The Sun which found that 100-1 were against his suspension from the paper.
To back up his argument that he isn't a racist, Mr MacKenzie said he had contacted his old school, the prestigious private Alleyn's in Dulwich, south-east London, to stipulate that if he left the trust money in his will, he would want 100 per cent of the scholarships it funded to go to children from ethnic minority backgrounds.
He wrote: "They went away to check with the chairman of the governors and the head teacher. I was given the thumbs up and my lawyer is now drawing up the will. I tell this story because I am forced to, not because I want to. Another victory for Liverpool."
The columnist went on to say that having previously visited Robben Island in South Africa where Nelson Mandela was imprisoned for 26 years, he had recently gone to visit Auschwitz where 1.1 million Jewish people died in the Holocaust.
And he concluded his argument by writing: "Is this a German thing, or do we all have murder in our hearts? One other question: if it had been six million Christians, six million Muslims, six million Hindus or six million Sikhs murdered, would Holocaust Memorial Day be a bigger event? I fear so. Anti-Semitism is alive and well."
Register for free to continue reading
Registration is a free and easy way to support our truly independent journalism
By registering, you will also enjoy limited access to Premium articles, exclusive newsletters, commenting, and virtual events with our leading journalists
Already have an account? sign in
Join our new commenting forum
Join thought-provoking conversations, follow other Independent readers and see their replies