Trojan Horse pupils 'not safe from extreme views,' claims Ofsted report
Golden Hillock school is one of 21 academies to be inspected following an inquiry in Birmingham
Richard Garner
,
Oliver Wright
Thursday 05 June 2014 21:03 Comments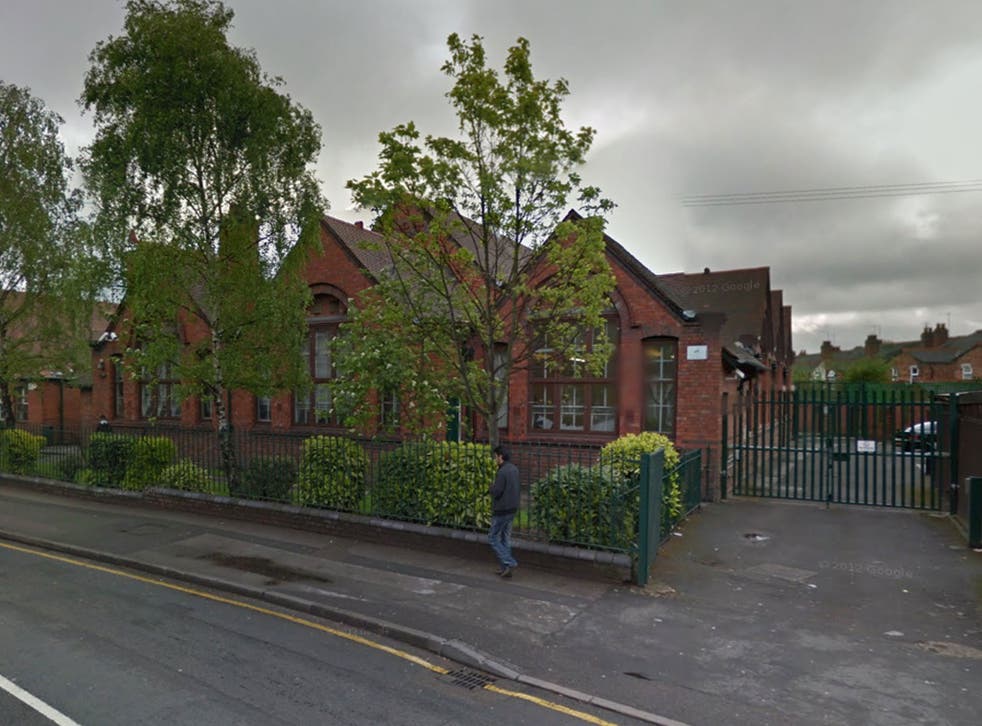 One of the schools investigated as a result of the Birmingham "Trojan Horse" inquiry is failing to protect pupils from extremist views, an official report has concluded.
The report, by the education standards watchdog Ofsted, was leaked to the media as the row within the Government over how to tackle extremism shows little sign of abating.
It suggested that female teachers at Golden Hillock School in Sparkbrook, Birmingham, feel intimidated while children are at risk of marginalisation.
Golden Hillock is one of six schools to be declared inadequate as a result of a series of Ofsted inspections expected to be published next week.
"Too little is done to keep students safe from the risks associated with extremist views," the report concluded. The school rejected the report's findings.
Meanwhile, David Cameron has launched an internal inquiry into the damaging spat between the Education Secretary, Michael Gove, and the Home Secretary, Theresa May, over how to tackle extremism.
Speaking from Brussels where he was attending the G7 summit, Mr Cameron said he would "sort out" the dispute.
"I will get to the bottom of who has said what and what has happened and I will sort it all out once I have finished these important meetings," a clearly frustrated Mr Cameron said.
"It is very important that we recognise that you have got to deal not only with violent extremism but also the sink of extremism, of tolerating extremist views, from which violence can grow.
"The whole government is signed up to that agenda and is driving through changes to deliver that agenda."
A letter from Ms May to Mr Gove in which she criticised the Education Secretary was today taken down from the Home Office's website.
The leaked Ofsted report into Golden Hillock found that school leaders and governors were "not doing enough to mitigate against cultural isolation". It added this "could leave students vulnerable to the risk of marginalisation from wider British society and the associated risks which could include radicalisation".
The report said teachers at the school, which became one of the Government's flagship academies last October, were concerned about a "perceived unfairness and lack of transparency" in recruitment and also the breadth and balance of the curriculum.
It added: "Some female members of staff complained... that at times they are spoken to in a manner which they find intimidating."
On the curriculum it says of religious teaching: "Students' understanding of other religions is scant as the RE curriculum focuses primarily on the study of Islam."
The investigation was sparked by a "Trojan Horse" letter claiming hard-line Muslim extremists were plotting to take over city schools. Three of the 21 schools inspected have been given a clean bill of health and already published their reports.
The school rejected the inspectors' findings, saying it was "extremely disappointed" with the decision to place it in special measures.
The verdict could lead to Mr Gove sacking its governing body and placing his own interim board in charge.
A statement from the school said: "It is crucial to note that the Ofsted reports make absolutely no suggestion, nor did they find any evidence, that Golden Hillock either promotes or tolerates extremism or radicalisation."
It added: "Ofsted made no judgements whatsoever that girls and boys were segregated by Golden Hillock or that girls are treated less favourably." Girls' attainment, it added, was higher than boys which would not happen if they were disadvantaged.
The inspection, it added, had been carried out in a "climate of fear" following the Trojan Horse letter.
Register for free to continue reading
Registration is a free and easy way to support our truly independent journalism
By registering, you will also enjoy limited access to Premium articles, exclusive newsletters, commenting, and virtual events with our leading journalists
Already have an account? sign in
Join our new commenting forum
Join thought-provoking conversations, follow other Independent readers and see their replies