Tunisia attack: 3,000 British tourists airlifted out of country after Foreign Office declares it 'too dangerous'
The main tour operators are sending aircraft to the North African nation to bring back the British people who are there on package holidays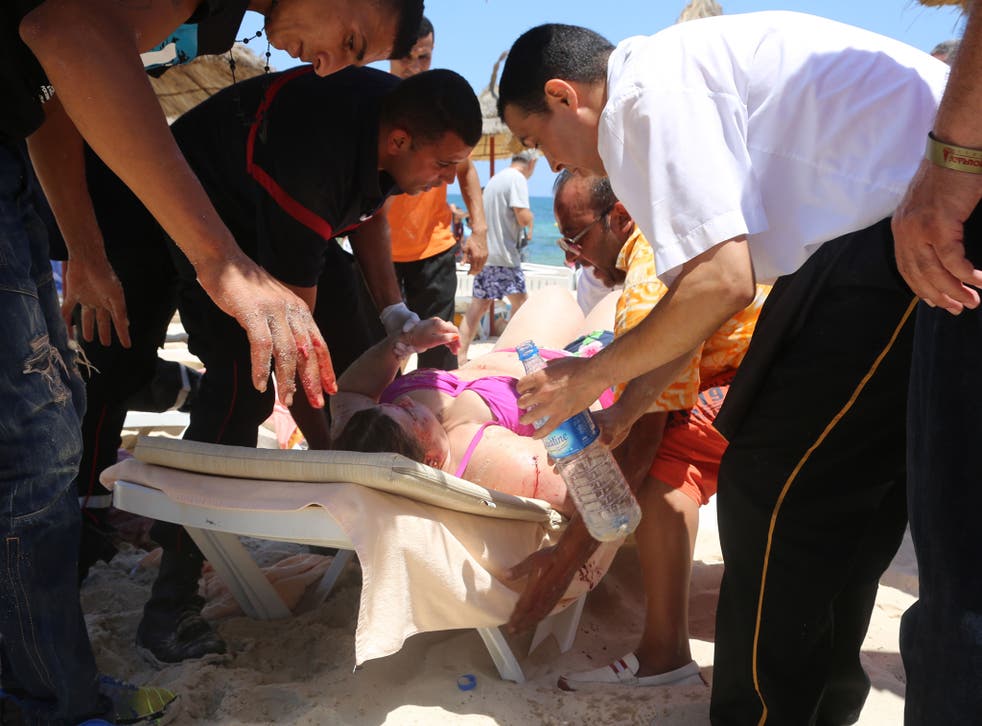 Before Philip Hammond, the Foreign Secretary, announced that Tunisia was considered too dangerous for British holidaymakers, plans for the emergency evacuation of UK tourists were already in place.
The main tour operators - Thomas Cook, Cosmos and Jet2 - are sending aircraft to the North African nation to bring back the 3,000 British people who are there on package holidays.
In addition, Thomson - 30 of whose customers were killed on the beach in Sousse last month - is bringing home its staff.
Coaches carrying the holidaymakers will be given an armed military escort to Enfidha airport, which is itself heavily protected following the two attacks on tourists this year.
Around 20 planes will fly tourists and staff home to Manchester, Gatwick and other UK airports; the holiday companies will provide onward travel where needed to other airports.
Independent travellers are being urged to make their own arrangements, which are likely to involve scheduled flights from Tunis airport. Anyone who chooses to stay against the new advice will find their travel insurance is invalid, though policies will stay in effect for travellers who are endeavouring to find a way to leave the country.
The announcement from the Foreign Office came as a surprise. After both the Bardo Museum attack in Tunis in March, and the massacre on the beach at Sousse on 26 June, the Government stopped short of putting Tunisia on the no-go list.
But in the past two weeks the Tunisian authorities have failed to convince the Foreign Office that it can contain a multiplicity of threats, many emanating from across the long, leaky border with Libya.
The Foreign Office said: "Although we have had good co-operation from the Tunisian government, including putting in place additional security measures, the intelligence and threat picture has developed considerably, reinforcing our view that a further terrorist attack is highly likely.
"On balance, we do not believe the mitigation measures in place provide adequate protection for British tourists in Tunisia at the present time."
The warning places Tunisia in the same category as Afghanistan, Iraq and Somalia, which gives some indication of the seriousness of the decision. Even after a series of attacks against tourist targets in Egypt the Foreign Office stopped short of flying everyone home.
The decision will wipe out UK tourism to the country, and enable Islamic State to claim another victory.
ABTA, the travel association, estimates there are around 3,000 customers currently on holiday in Tunisia with tour operators. In a normal summer there would be around 20,000, but many have chosen to cancel their planned to trips to the country or to switch to a difference destination. It told holidaymakers with trips booked to Tunisia:
"Those with holidays booked within the next 48 hours to Tunisia are advised to contact their travel company to discuss available options. If you have booked a package you will be entitled to a refund or alternative holiday. If you are not travelling within the next 48 hours you will need to check with your travel company what your options are and follow their advice.
"Those people with bookings beyond the summer are advised to wait until closer to the departure date to contact their travel company as the situation is fluid."
Register for free to continue reading
Registration is a free and easy way to support our truly independent journalism
By registering, you will also enjoy limited access to Premium articles, exclusive newsletters, commenting, and virtual events with our leading journalists
Already have an account? sign in
Register for free to continue reading
Registration is a free and easy way to support our truly independent journalism
By registering, you will also enjoy limited access to Premium articles, exclusive newsletters, commenting, and virtual events with our leading journalists
Already have an account? sign in
Join our new commenting forum
Join thought-provoking conversations, follow other Independent readers and see their replies