Tunisia inquests: Why are they significant, what will be decided and how did we get here?
The conclusions could have far-reaching impacts on travel and tourism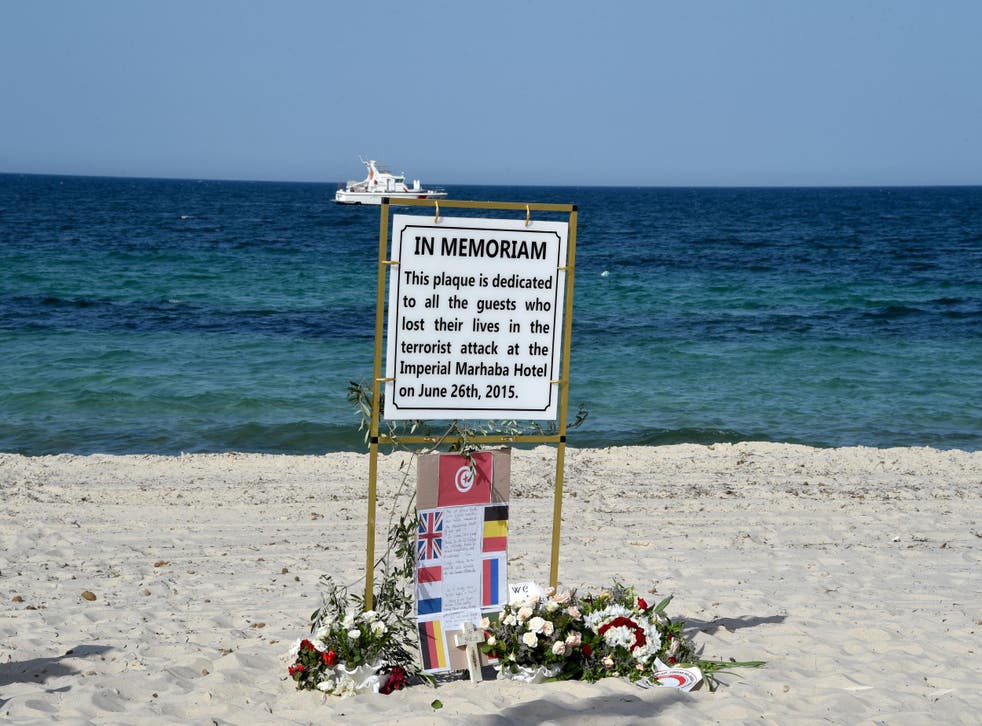 An inquest into the deaths of 30 Britons at a seaside resort in Sousse, Tunisia, is expected to return its conclusions on Tuesday. Judge Nicholas Loraine-Smith may make recommendations that could have a far-reaching impact on holidaymakers' rights and the responsibilities of the travel industry.
How did we get here? Here is a timeline of the events leading up to this week.
On 11 April 2002, a truck bomb exploded close to a synagogue in Djerba, Tunisia, killing 21 people — mainly German tourists. Al Qaeda claimed responsibility.
For the remainder of the decade, while terrorist attacks aimed at tourists took place in Egypt, Kenya and elsewhere, Tunisia remained relatively calm.
On 17 December 2010, a 26-year-old fruit seller named Mohamed Bouazizi was publicly humiliated in a small town in Tunisia. He set fire to himself in front of a government office. This event triggered an uprising that was fuelled by social media. A month later, President Ben Ali fled the country, and the "Arab Spring" took hold across North Africa and the Middle East.
In the midsts of the uprising, in which no tourists were harmed, the Foreign Office changed its advice to urge against all but essential travel. An airlift, primarily organised by the leading tour operators, Thomas Cook and Thomson, brought British holidaymakers home.
The advice was soon changed and holidays to Tunisia resumed.
On 18 March 2015, an attack aimed at a group of cruise passengers at the Bardo National Museum in Tunis killed 22 people, including 20 foreign tourists. Islamic State claimed responsibility for the attack.
In the wake of the attack, the Foreign Office advice was unchanged. The UK's biggest holiday company, Thomson, together with its all-inclusive brand, First Choice, prepared a statement saying "Tunisia remains a popular destination for us and customers are enjoying their holidays as usual." The company specified that "normal booking conditions apply" to anyone wanting to amend or cancel their holiday. The firm cancelled the excursion programme "as a precaution".
On 26 June 2015, 38 people, including 30 British holidaymakers who were travelling with Thomson/First Choice, were killed by an Islamist gunman named Seifeddine Rezgui at the Imperial Marhaba Hotel at the resort of Sousse. He gunned down people sunbathing on the beach and continued the attack inside the hotel until he was eventually cornered and killed by police.
Initially, the Foreign Office did not advise against travel to Tunisia. But after several days it changed the official advice to urge against all-but-essential travel. That was the trigger for an airlift to begin. All British package holidaymakers were flown home.
On 7 March 2016, an attack by terrorists affiliated to Isis killed 12 Tunisian security officials and civilians in the southeastern border town of Ben Guerdan.
Today, the Foreign Office travel advice for Tunisia says: "Further attacks remain highly likely, including against foreigners." It has rejected repeated pleas from the Tunisian authorities to ease its advice against travel, saying: "Although we have had good co-operation from the Tunisian government, including putting in place additional security measures, the intelligence and threat picture has developed considerably, reinforcing our view that a further terrorist attack is highly likely.
"On balance, we do not believe the mitigation measures in place provide adequate protection for British tourists in Tunisia at the present time."
All mainstream holiday companies are governed by Foreign Office advice, and anyone travelling to an area on the no-go list will find their travel insurance invalidated.
On the first anniversary of the Sousse attack, Tarek Aouadi, UK director of the Tunisian National Tourist Office, said: "The FCO knows what it is doing. Human lives have been lost and security must come first. But we didn't expect it to be this long. Banning a destination gives a sign to the terrorists they are winning."
The national airline, Tunisair, has continued to fly from Heathrow and Gatwick to Tunis.
Register for free to continue reading
Registration is a free and easy way to support our truly independent journalism
By registering, you will also enjoy limited access to Premium articles, exclusive newsletters, commenting, and virtual events with our leading journalists
Already have an account? sign in