Television cameras allowed to broadcast criminals being jailed in English and Welsh courts for first time
Barristers' association warns of potential for 'unwarranted attacks' on judges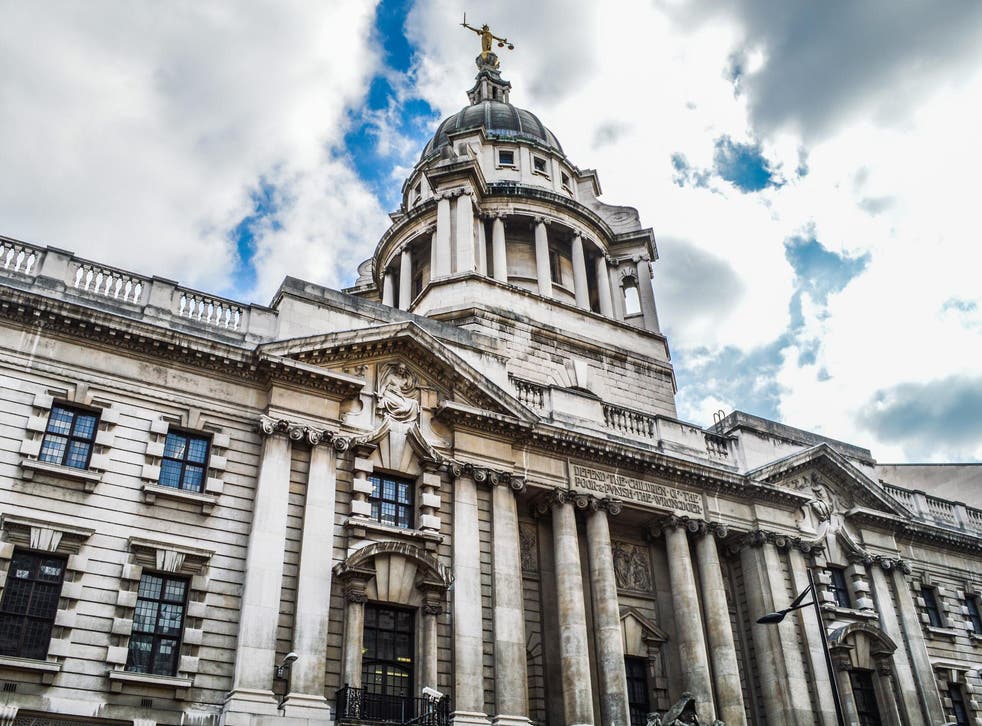 Footage of criminals being jailed is to be broadcast from courts in England and Wales for the first time, amid warnings that the move could spark "unwarranted attacks" on judges.
A new law will allow television cameras, which were previously banned from courtrooms, to film judges' full sentencing remarks in cases chosen by major broadcasters.
Legal campaigners welcomed the change as a way to improve open justice and public understanding of the reasons behind sometimes controversial prison terms.
But the Bar Council, which represents barristers in England and Wales, warned that the move could turn sentencing into a "spectator sport".
Chair Amanda Pinto QC said: "We must guard against unwarranted attacks on judges where the sentence isn't popular with the public. 'Enemies of the people' type proclamations, where judges have been personally attacked and their independence questioned simply for doing their job, are completely unacceptable."
UK news in pictures

Show all 50
But the Criminal Bar Association said the broadcasts must remain restricted to sentencing in order to protect witnesses and defendants.
"Victims of crime and the tax paying public need to have confidence in the court process," chair Caroline Goodwin said.
"Judges have to follow set guidelines, which at times may not satisfy the wider appetite for swingeing sentences … often the judiciary are left with little room for discretion due to increasingly detailed, prescriptive sentencing guidelines."
The Victims' Commissioner for England and Wales said the decision to broadcast sentencing remarks was "well overdue".
Dame Vera Baird said that victims, particularly survivors of violent and sexual crimes, often do not understand the reasons behind prison terms.
"For victims, there are still many parts of the criminal justice system where the decisions and actions of practitioners are not explained," she added, calling for improvements to the way complainants are updated about police investigations and court hearings.
The Crown Court (Recording and Broadcasting) Order 2020, which will be laid in parliament on Thursday, will allow cameras to broadcast sentencing remarks by High Court and senior circuit judges in the Old Bailey and other high-profile courts across the country.
Unlike the Supreme Court, where proceedings are broadcast live online, television crews rather than the courts themselves will be responsible for filming hearings.
The law will extend practices used since 2013 in the Court of Appeal, where the three major broadcasters can apply to film judges delivering their rulings in England and Wales.
Filming will be restricted to sentencing remarks only and no one apart from judges, such as victims, witnesses, jurors and court staff, will be on camera.
Robert Buckland, the justice secretary, said the move would allow the public to see "see justice being delivered to the most serious of offenders".
He added: "This government, alongside the judiciary, is committed to improving public understanding of our justice system and allowing cameras into the crown court will do just that."
The BBC, ITN and Sky News, who took part in a three-month pilot in eight crown courts, have been campaigning for the change and said it would improve public understanding of the judicial process.
It follows a decline in court reporting by print outlets after years of job losses in local newspapers and news agencies.
No date has been set for the broadcasts to start, as it depends on how quickly the new law passes through parliament.
The filming will be subject to any reporting restrictions imposed by judges and edited accordingly, the Ministry of Justice said.
The Lord Chief Justice, Lord Burnett of Maldon, said he had been pressing for the change since he took office two years ago.
He added: "The courts are reported by journalists already, but this gives an extra dimension to allow people to see the sentences judges pass on convicted criminals and to understand why they interpret the law and guidelines the way they do in each case."
Register for free to continue reading
Registration is a free and easy way to support our truly independent journalism
By registering, you will also enjoy limited access to Premium articles, exclusive newsletters, commenting, and virtual events with our leading journalists
Already have an account? sign in
Register for free to continue reading
Registration is a free and easy way to support our truly independent journalism
By registering, you will also enjoy limited access to Premium articles, exclusive newsletters, commenting, and virtual events with our leading journalists
Already have an account? sign in
Join our new commenting forum
Join thought-provoking conversations, follow other Independent readers and see their replies