Tycoon to clear his debts – by selling freeholds on 1 per cent of UK homes
Vincent Tchenguiz hopes to raise £3bn by offloading portfolio of 250,000 properties
Andy McSmith
Saturday 28 January 2012 01:00 Comments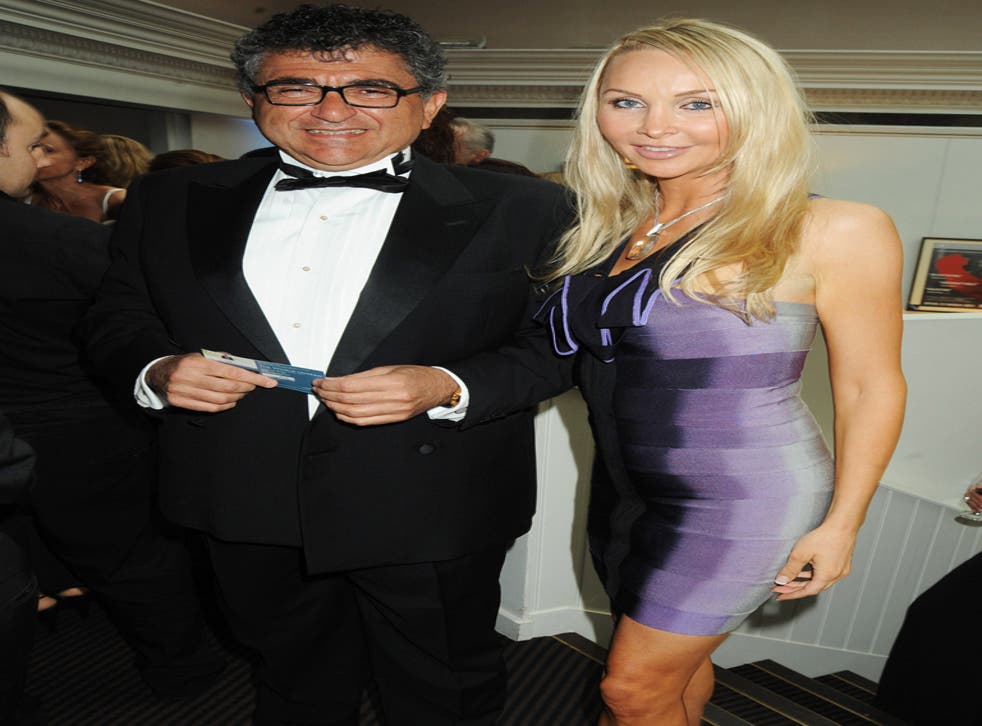 One of the biggest property sales in British history is about to begin.
Vincent Tchenguiz, the Iranian-born tycoon famed for the parties he throws in St Tropez, is putting up for sale a portfolio of ground rents that represents 1 per cent of the UK's entire housing stock.
On offer are the freeholds of 250,000 homes, including 15,000 in London alone, for an asking price believed to be £3bn. About two-fifths of the portfolio, built up by Mr Tchenguiz over two decades, is in South-east England.
The portfolio comes with debts of £2bn, but Mr Tchenguiz, who is acting for the Tchenguiz Family Trust, claims that an average lease length of 60 years (extendable to 100 if need be) will give the eventual buyer a secure, long-term presence in the housing market.
Mr Tchenguiz has had a turbulent year, with fraud officers trying to unravel the story behind the collapse of the Kaupthing bank in Iceland. His brother, Robert Tchenguiz, who was the bank's biggest shareholder, had been loaned £1.7bn by the bank.
Vincent Tchenguiz was arrested in a dawn raid involving about 135 officers on 9 March 2011, as part of one of the highest profile investigations ever launched by the Serious Fraud Office. He was held for questioning for 13 hours, while hundreds of documents and computer files were seized.
The raid came on a particularly inconvenient day, when Mr Tchenguiz was preparing to fly south to host a party aboard his 130ft yacht, Veni Vidi Vici, which is moored on the French Riviera. The party went ahead without him.
His bashes were famous for the proliferation of good-looking young women, who usually outnumbered men by around two to one. On one occasion, Mr Tchenguiz dispatched all the girls on a shopping trip in St Tropez, with £2,000 spending money each.
The inquiry is continuing despite the SFO's admission last month that errors had been made in obtaining search warrants to raid Mr Tchenguiz's Mayfair offices. The warrants were quashed and the seized material returned, and the SFO has offered to pay the legal costs of a judicial review Mr Tchenguiz had sought to bring against the search and arrest warrants. He is seeking £100m for the damage he says the investigation – which he calls a "fishing expedition" – has caused to his reputation and business.
Mr Tchenguiz was born in Tehran in 1956, into a family of Iraqi Jews and moved to London in 1980, as a senior vice-president of Prudential Bache, after completing university in Boston, Montreal and New York.
He and his brother, who is also under investigation by the SFO, went into the property business together in 1988. He has homes in Mayfair, Cape Town and St Tropez.
Register for free to continue reading
Registration is a free and easy way to support our truly independent journalism
By registering, you will also enjoy limited access to Premium articles, exclusive newsletters, commenting, and virtual events with our leading journalists
Already have an account? sign in
Join our new commenting forum
Join thought-provoking conversations, follow other Independent readers and see their replies