Two RAF Typhoon jets scrambled on 'quick alert' from Scottish airbase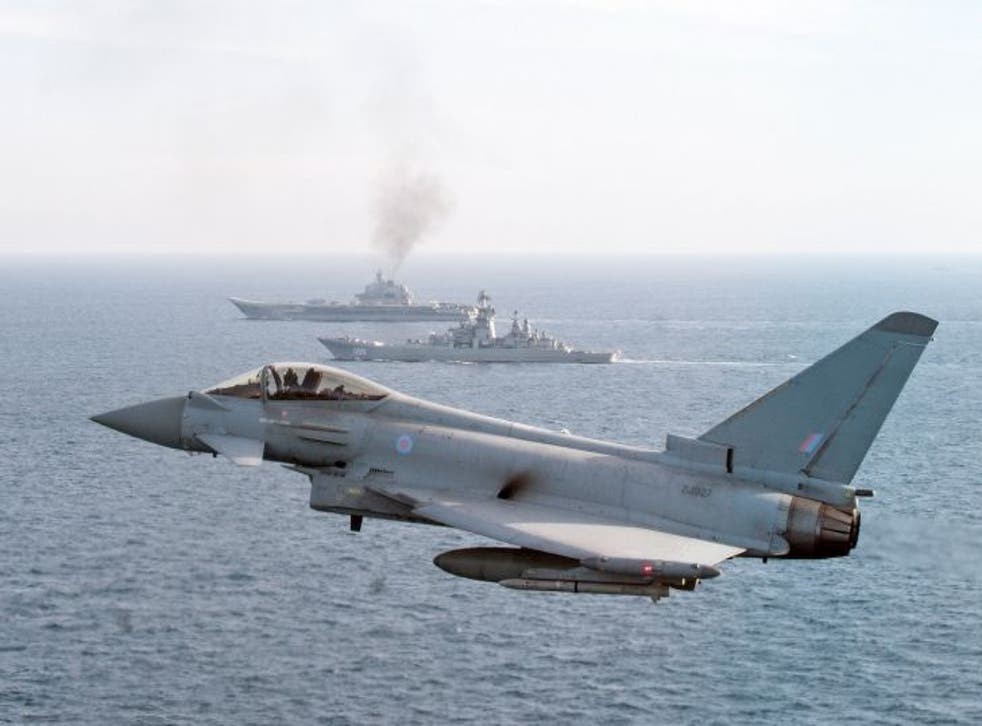 Two British Typhoon jets have been scrambled from RAF Lossiemouth in north-east Scotland on a Quick Alert Response, reports suggest.
An Airbus Voyager KC3 fuel tanker aircraft has also been deployed from RAF Brize Norton in Oxfordshire and is currently circling in a holding pattern off the coast of Aberdeenshire in north-east Scotland.
The reason for the move remains unconfirmed but it is believed to relate to Russian jets flying close to Britain. There have been a number of incidents in recent months in which Russian planes have passed near UK airspace.
It comes as the country remains on high alert after the Manchester attack. While the terror threat level has now been reduced from 'critical' to 'severe', meaning an attack is highly rather than imminent, a massive security operation remains in place to guard public events across the Bank Holiday weekend.
More follows.
Join our new commenting forum
Join thought-provoking conversations, follow other Independent readers and see their replies