'Typical British weather': Rain, cold and high winds set to return, as UK summer fizzles out
A fortnight of clear skies and moderately warm spells may, depressingly, be all the summer we're to receive this year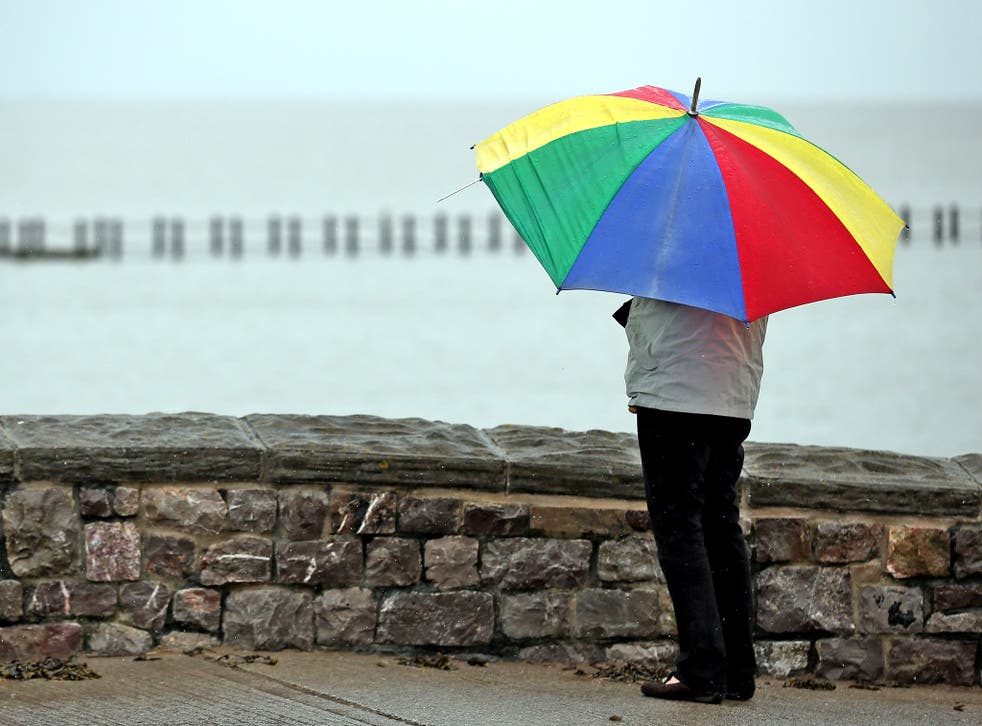 Britain's brief period of fine weather is over, as forecasters predict unsettled, wet and windy conditions for at least the next four weeks.
A fortnight of clear skies and moderately warm spells may, depressingly, be all the summer we're to receive this year, as forecasters predict a return of the wind, rain and cold that blighted spring.
Describing the coming month as a "typical British summer", forecasters blamed the jet stream moving further south than is typical for this time of year for their miserable predictions. Jet streams are belts of fast flowing air currents which move weather patterns around the world.
A Met Office spokesman said what we were experiencing was indeed a 'typical British summer'.

He said: 'The weather can be best summed up over the course of the day as quite unsettled, a few places experiencing dry, bright spells, and temperatures will be quite decent when the sun does come out - with highs of around 22 degrees... There is rain clearing out of Scotland, heading into the South West moving along the south coast into the afternoon - turning into heavy rain throughout the evening.
He added: "'There will also be more rain overnight in places and it will windy as well along the western coast, with gusts of between 35-40mph...There is a lot of weather going on and it is looking quite unsettled... The jet stream is a narrow band of fast moving wind high up in the atmosphere, which effectively can steer in low pressure systems off the Atlantic which then get caught up in this area...Where that jet stream sits is important. If it is to the north, we get settled conditions.
He went on: "To the south we get unsettled conditions sent to us... At the moment it is sitting more or less over us or just to the south. We will see some bright spells in between, where it is sunny with some pretty decent temperatures, but the weather is moving through quite quickly...It really depends on 'where and when' if you are hoping to see better weather...It is typical British weather - with areas of sunshine and showers.
Register for free to continue reading
Registration is a free and easy way to support our truly independent journalism
By registering, you will also enjoy limited access to Premium articles, exclusive newsletters, commenting, and virtual events with our leading journalists
Already have an account? sign in
Join our new commenting forum
Join thought-provoking conversations, follow other Independent readers and see their replies