Uber ban: App to appeal TfL's decision to revoke London licence
'The court has a power to reverse or vary, for instance by granting a licence for a period of less than the usual five years'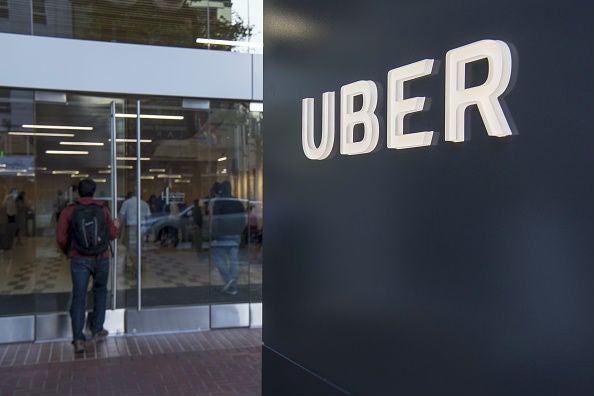 ​Uber has been stripped of its licence to operate in London after Transport for London (TfL) found it was "not fit and proper" to hold a private hire operator licence – but the company has vowed to appeal the decision.
The tech giant's licence expires next week, on 30 September, but it is expected to use every legal avenue to fight the decision.
The ruling makes clear the company will be able to operate while the appeal process is ongoing, so Uber cabs will not be disappearing from the streets of London immediately.
Uber's challenge will take the form of an appeal to magistrates' court under the Private Hire Vehicles London Act 1998 – and the court will consider the matter afresh rather than simply reviewing TfL's decision.
It also has the power to grant a new licence for a shorter period of time.
Uber controversies
Show all 4
John Martyn, senior associate at Howard Kennedy explained: "The court has a power to reverse or vary, for instance by granting a licence for a period of less than the usual five years.
"The hearing will be on a "de novo basis", that is to say, the court will consider the matter anew rather than simply reviewing TfL's decision.
"The court will examine the evidence that was considered by TfL when making the decision, the relevant TfL policies and make its own decision on the merits of the appeal."
He added that TfL had indicated the licence was refused because Uber did not demonstrate sufficient corporate social responsibility in its approach to reporting serious criminal offences, obtaining medical and criminal record checks and because of concerns about its approach to explaining the use of software that hindered regulatory and law enforcement duties.
"The decision to refuse a licence must be proportionate and the court will therefore also need to determine whether the risk to public safety was such as to justify the possibility of 40,000 drivers losing their livelihoods," he said.
Uber ban: What taxi app alternatives do Londoners have?
Show all 6
The TfL ruling only affects London and so Uber can continue to operate as usual elsewhere in the UK.
An estimated 3.5 million passengers and 40,000 drivers use the Uber app in London.
TfL said it took the decision on the grounds of "public security and safety implications" following numerous complaints the company was failing to properly screen the backgrounds of its drivers with multiple complaints of sexual assault made by women customers.
There has been growing speculation the app – which insists it is a technology company rather than a cab operator – could be banned in the capital.
Mayor of London Sadiq Khan, who has overall responsibilty for TfL, backed the ruling.
"I fully support TfL's decision - it would be wrong if TfL continued to license Uber if there is any way that this could pose a threat to Londoners' safety and security."
James Farrar, a co-claimant in landmark employment tribunal decision against Uber who chairs the Independent Workers' Union of Great Britain's United Private Hire Drivers branch placed blame with TfL for failing to regulate the company.
"This is a devastating blow for 30,000 Londoners who now face losing their job and being saddled with unmanageable vehicle related debt.
"To strip Uber of its license after five years of laissez faire regulation is a testament to a systemic failure at TfL.
"Rather than banish Uber, TfL should have strengthened its regulatory oversight, curbed runaway licensing and protected the workers' rights of drivers.
"The Mayor must call for an urgent independent review of TfL to identify the causes of failure and prevent something like this from ever happening again."
Uber's general manager in London Tom Elvidge accused TfL and Mr Khan of "caving in to a small number of people who want to restrict consumer choice."
"To defend the livelihoods of all those drivers, and the consumer choice of millions of Londoners who use our app, we intend to immediately challenge this in the courts."
Uber operates in more than 600 cities around the world, including in more than 40 UK towns and cities.
As well as the concerns about the safety of its customers and regulation of drivers, the company has faced a steady stream of bad publicity over its record on workers' rights.
More than 370,000 people have signed an online petition against the app being banned in London.
Join our commenting forum
Join thought-provoking conversations, follow other Independent readers and see their replies