Ugandan dictator Idi Amin's widow Sarah Kyolaba dies in the UK aged 59
The dictator's former 'favourite' ran a hair salon in north London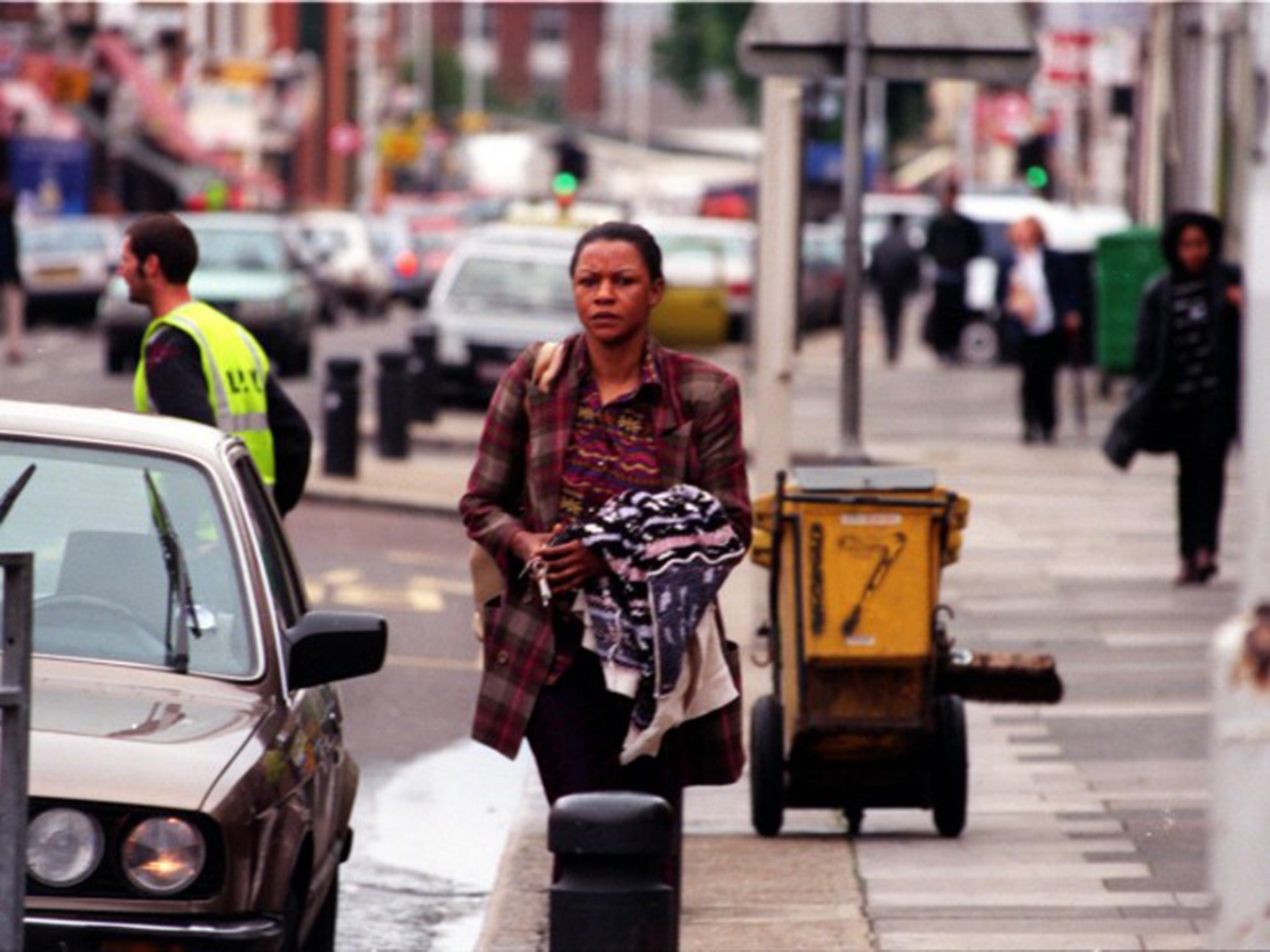 Customers at Sarah Kyolaba's modest hair salon knew her as "Ssenga" or "Aunty". The gregarious Ugandan proprietor spoke rarely to her clients of the extraordinary life that had preceded her arrival in Britain some 30 years earlier.
But the glamorous 59-year-old had a second identity that stood in stark contrast to her life as a north London coiffeuse – that of Lady Sarah Kyolaba Idi Amin, the widow and, until five days ago, the last surviving wife of former Ugandan dictator Idi Amin.
It has been announced that Mrs Amin, a former go-go dancer once nicknamed "Suicide Sarah" after the military band for which she was performing when she caught the despot's eye, died last Thursday in London's Royal Free Hospital. It is understood she had been receiving treatment for cancer.
Her death brought to a close a whirlwind existence which saw her elevated from modest beginnings in Uganda to become the fifth – and reputedly favourite – wife of the dictator.
With a famously roving eye, the man who claimed to have fathered some 43 children plucked Sarah from obscurity at the age of 19 while she was a performer for the uniquely titled Revolutionary Suicide Mechanised Regiment Band of the Ugandan Army. Their lavish wedding in the Ugandan capital, Kampala, cost more than £2m and featured Yasser Arafat as best man.
On the streets of Tottenham, however, Mrs Amin cut the figure of an ordinary citizen, having arrived in Britain in 1982 after following her husband into exile in Saudi Arabia.
Friends insisted the former model had been careful not to flaunt her past. Shidiq, a 41-year-old Chadian with whom Mrs Amin had had a relationship, said: "I will miss her honesty and her humility. We had become such good friends even after our love affair ended."
Chris Abogga, a close family friend, said: "Sarah never believed in living off hand-outs from her home government."
But Mrs Amin did not share the outside world's view of her husband, who died from kidney failure in 2003, as one of African's most sadistic tyrants – despite estimates that he presided over the murder of 300,000 of his compatriots.
Top 20 hungriest countries in the world
Show all 20
In an interview following his death, she insisted he was a "true African hero" and a "wonderful father". She said: "He was just a normal person, not a monster. He was a jolly person, very entertaining and kind."
She added: "I learned a lot of things from him, not because I was married to him but as a growing woman… things like leadership, self-confidence and initiative."
Mrs Amin was not above reminding the wider world of her one-time status. Her Facebook page describes her as the "former First Lady of Uganda" alongside a black and white photograph of her as a young woman sat beside Amin.
Some believe she was herself a victim. When the dictator spotted her, she was in a relationship with a musician which came to a swift end amid rumours that Amin's rival had had his rival disposed of. When Sarah gave birth to a child from that relationship, Amin claimed the infant as his own.
A friend told The Independent: "Just imagine, a teenager forced to abandon the love of your life and get married to someone as old as your father. That bruised her emotionally and she has had to live with that pain all her life."
Mrs Amin left her husband in 1982, taking with her the third of her four children, a son called Faisal Wangita. She travelled to Germany, where she worked as a lingerie model, before settling in London.
In 1999 she narrowly escaped jail after her cafe, Krishna's, in Forest Gate, east London, was found to be infested by cockroaches and mice.
In 2007, Faisal was part of a gang which carried out the murder of an 18-year-old Somali man, who was stabbed to death in a gang fight in Camden. Faisal was cleared of murder but convicted of conspiracy to wound and jailed for five years. He was subsequently deported back to Uganda.
Yet Mrs Amin refused to be cowed by the past. Friends said she retained her love of dancing and was unafraid of plunging into London's nightlife or attending her favourite bar in Seven Sisters.
As one of the waiters put it: "There in that corner is where she used to sit respectfully sipping off her favourite drink of the day. She never engaged in any trouble and always interacted with everyone regardless."
Join our commenting forum
Join thought-provoking conversations, follow other Independent readers and see their replies